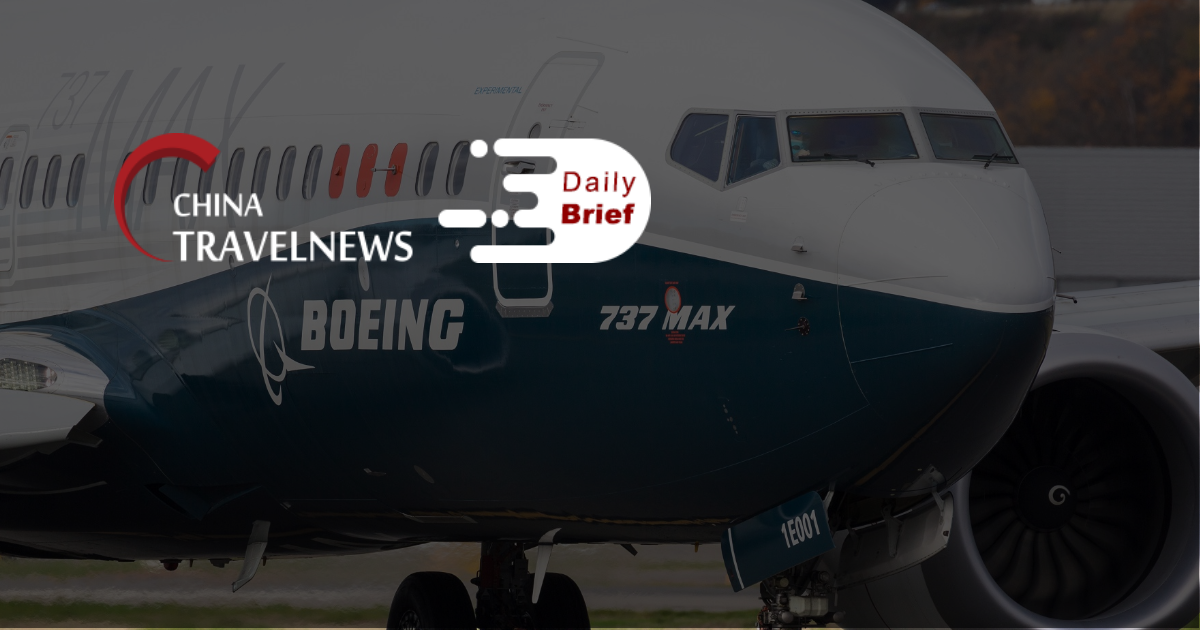 China tests 2 million residents in Beijing
>> A cluster of COVID-19 cases in Beijing has prompted authorities to test millions and impose new measures two weeks ahead of the opening of the Winter Olympics. Officials in Beijing said they would conduct a second round of mass testing of the Fengtai district's 2 million residents, where the majority of the capital's 40 coronavirus cases since Jan. 15 have been found.
Flight bookings for 2022 Spring Festival trips increase 70% week-on-week
>> The 2022 Spring Festival travel rush, also known as Chunyun, kicked off on January 17. On the first day of the 40-day travel season ending on February 25, China's civil aviation services transported 780,000 passengers. Regulators estimated that a total of 1.18 billion trips will be made nationwide during this peak travel period. The search volume for flight tickets on Trip.com spiked by 30% year-on-year between December 17 and January 16, a month before the travel rush began.
First flights leave Chinese city Xi'an as travel curbs ease
>> The first commercial airline flights in one month took off Saturday from Xi'an in western China as the government eased travel curbs imposed after a coronavirus outbreak ahead of next month's Winter Olympics in Beijing. Access to Xi'an, a city of 13 million people about 1,000 kilometers (600 miles) southwest of Beijing, was suspended on Dec 22 following an outbreak attributed to the coronavirus's delta variant.
China Southern completes Boeing 737 MAX test flight; Hong Kong gives green light to 737 MAX
>> China Southern Airlines, one of the country's three biggest carriers, completed a test flight of the Boeing 737 MAX last Friday, as Chinese airlines gear up for the model's return to service. After nearly three years, Hong Kong is also permitting airline operators to resume operations with the Boeing B737 MAX aircraft in the city's airspace. The Civil Aviation Department (CAD) in Hong Kong issued a directive on Friday, lifting its ban on the narrowbody model.
China to start inbound tourism promotion at an appropriate time: State Council
>> China will start promotion of inbound tourism at an appropriate time after the global COVID-19 pandemic is under effective control, the State Council, China's cabinet, announced last Thursday. On the premise that the pandemic is effectively contained, China will promote inbound tourism in an orderly manner, steadily develop outbound tourism, and continue to promote tourism exchanges, according to a guideline on the Chinese tourism market during the 14th Five-Year Plan period (2021-25) released by the State Council.
China sets out 5-year path for tourism
>> The State Council announced a development plan for the tourism sector during the 14th Five-Year Plan period (2021-2025) in a circular on Thursday. By 2025, China will have a stronger modern system for the tourism sector integrating cultural development and boasting an improved barrier-free environment and services, according to the circular. By 2035, the country aims to become a world tourism powerhouse, with a wider variety of tourist hot spots, including national cultural parks, world-class tourist attractions and resorts, and state-level cities and blocks serving tourism and leisure.