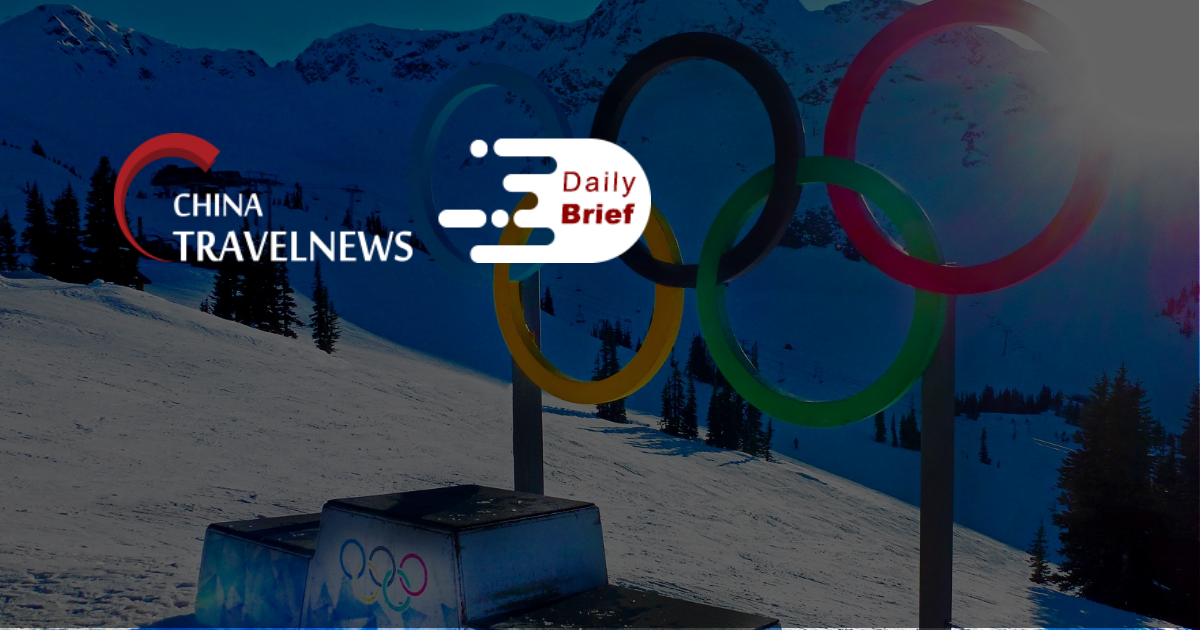 Singapore Airlines to operate daily Beijing flights for Winter Olympics
>> Singapore Airlines will operate daily flights between Singapore and Beijing from Jan 21 to Mar 16 next year, for officials and athletes who are attending the Winter Olympics. This comes after an annual top-level bilateral meeting between Singapore and China on Wednesday, when Transport Minister S Iswaran said that the airline will operate chartered flights to support the Games.
Cathay Pacific sacks two aircrew for breaching COVID-19 rules
>> Hong Kong flagship carrier Cathay Pacific Airways said on Saturday two of its aircrew who have tested positive for the Omicron variant were sacked for breaching medical surveillance regulations.
Korean Air ordered to temporarily suspend flights to Shenyang over virus cases
>> Korean Air Lines, South Korea's national flag carrier, said it has been ordered by Chinese authorities to temporarily suspend its flights to Shenyang over novel coronavirus infections found among passengers aboard its plane that landed there earlier this month. Eight Chinese passengers aboard the Korean Air flight that departed from Incheon International Airport on Dec. 17 tested positive for COVID-19 after they landed in Shenyang, northeast China.
Philippine Airlines exits bankruptcy, plans to restore routes to Chinese cities
>> The Philippines Airlines (PAL) has emerged from bankruptcy and completed its financial restructuring to keep the company afloat amid the pandemic. The company said it will continue to reinstate and expand routes while investing in digital transformation and its growing cargo business. PAL said it plans to restore more routes and increase flight frequencies as travel restrictions ease and borders reopen, including the resumption of regular flights to multiple cities in China.
China's domestic tourism revenue to near USD 600 billion in 2022
>> China's domestic tourism revenue is expected to reach RMB 3.81 trillion (USD 598 billion) in 2022, Dai Bin, president of the China Tourism Academy, said on Saturday. A total of 3.98 billion trips are expected to be made in 2022, nearly 70 percent of that in 2019. Local leisure activities, short-term trips, self-guiding trips, family trips and cultural-experience trips will become new trends in 2022.
China's railway passenger trips hit 21.42 million during three-day New Year holiday
>> Roughly 21.42 million people traveled by train in China during the three-day New Year holiday, with stringent COVID-19 precautions in place, data from the country's railway operator showed Monday. The peak rail passenger flow came on Jan. 1, the first day of the three-day New Year holiday, as 8.44 million passenger trips were recorded, said the China State Railway Group.
New Year holiday brings Shanghai $1.98 billion in tourism revenue
>> Shanghai recorded 5.17 million visits from tourists during the three-day New Year holiday, and the average occupancy rate of local hotels hit 55%, up 3 percentage points from the same period last year. The city generated RMB 12.57 billion (USD 1.98 billion) in tourism revenue during the holiday, according to the Shanghai Administration of Culture and Tourism.
Spring Festival travel peak estimated to subside
>> The forthcoming Spring Festival travel rush, the third annual human migration across the world's second-largest economy amid the COVID-19 pandemic, will likely be the least busy in seven years with estimated 280 million railway passenger trips. It mirrors a more adept approach to sustaining economic resilience amid the traditional holidays, observers said.
Chinese domestic air travel cost rises 12.5% to USD 117.3 in 2021
>> An industry report by OTA Tongcheng shows that the average per-trip cost for Chinese domestic air travel at RMB 747.7 (USD 117.3) in the past year was 12.5% higher than 2020 but still below the 2019 level. The highest average airfare surpassing RMB 1000 (USD 157.9) was registered in August, but dipped sharply in November before picking up in December.
Added value of China's tourism, related industries shrinks in 2020
>> The added value of tourism and related industries in China amounted to about RMB 4.06 trillion (USD 637.45 billion) in 2020, down 9.7 percent from one year earlier, according to the National Bureau of Statistics.
Macau to tighten quarantine for 'very high-risk' places
>> The Macau government has announced stricter quarantine measures for inbound travelers from places deemed "very high risk". The new rules, covering an aggregate of 22 countries, will be applied from the stroke of midnight on January 6, said the local authorities.