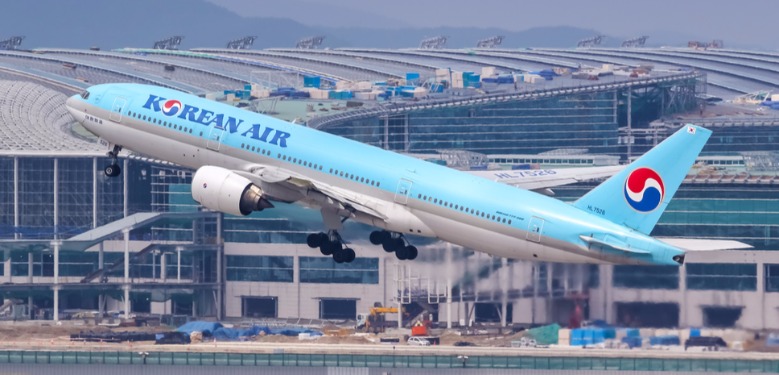 Korean Air Lines Co., South Korea's national flag carrier, said Wednesday it has been ordered by Chinese authorities to temporarily suspend its flights to Shenyang over novel coronavirus infections found among passengers aboard its plane that landed there earlier this month.
Eight Chinese passengers aboard the Korean Air flight that departed from Incheon International Airport on Dec. 17 tested positive for COVID-19 after they landed in Shenyang, northeast China, according to the company.
China imposes a two-week ban on an airline's route if five or more passengers on a plane operating that path test positive for COVID-19 upon arrival.
Due to the regulation, Korean Air said its flights connecting Incheon and Shenyang will not be available on Jan. 7 and 14. The air carrier flies to Shenyang once a week.
Korean Air was also ordered to suspend its Incheon-Tianjin route, which was given to the airline by the Chinese authorities as an "incentive route" following its virus-free record in the past.
Read original article