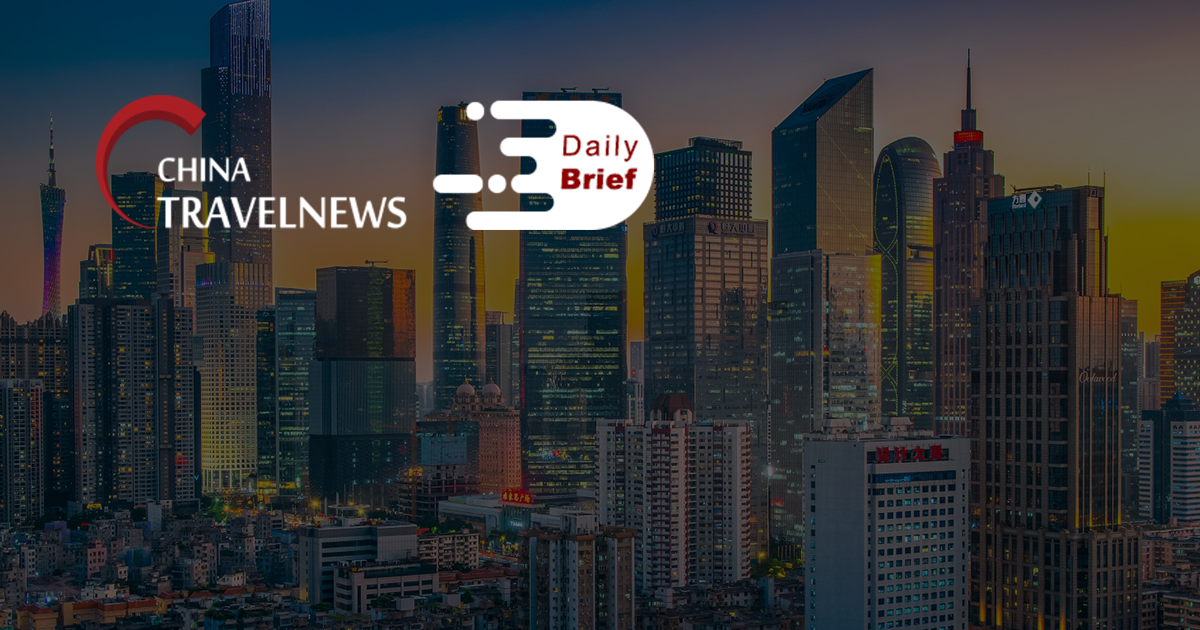 Trip.com chairman: International travel to return in near future
>> Trip.com Group Chairman and Co-founder James Liang outlined at a summit how he views the progression of the international travel recovery and reinforced the group's continuous efforts to foster industry efforts geared toward recovery. Liang believes that as global vaccination rates continue to rise, and more countries and regions are opening their borders, international travel will return in the near future.
Jane Sun, CEO of Trip.com Group, shared the company's performance results from the past year and commented that despite the challenges faced by the travel industry, the group continues to see growth across its major business units. Both domestic hotel bookings and air ticket bookings in mainland China saw double-digit growth in Q2 2021 compared to the same period in 2019.
Leading COVID-19 expert says when China's borders can reopen
>> China's leading COVID-19 expert, Zhong Nanshan, has outlined two conditions the country needs to meet and maintain in order for an opening of the country's borders. The first requirement is that deaths from COVID-19 need to fall to a rate of 0.1%. According to statistics from Bloomberg, the current rate of global deaths from COVID-19 is 1.9%. Zhong went on to add that the virus's reproduction rate needs to be within 1 to 1.5. A virus's reproduction rate is a measure of how many people one patient can infect.
Chinese domestic market 'resilient' despite resurgent Covid-19: HSBC report
>> While China has seen recurring waves of coronavirus infections in recent months, analysts from HSBC believe domestic travel demand is still holding strong. Still, they warn that changes in travel preferences — amid the discovery of mutated variants of the virus — could impact the profitability of the country's three largest carriers. They point out a silver lining: fears that the recently-discovered Omicron variant could wreak havoc are "receding", after reports that the variant might not be as severe as earlier variants.
Guangdong province cuts some tourism trips after one local COVID case
>> Guangdong has ordered a halt to some group tourist trips between the southern province and other areas after finding one local symptomatic COVID-19 case, in a move underlining Beijing's zero tolerance towards the spread of coronavirus infection. Guangdong, China's most populous province, ordered travel agencies to suspend organising group tourism trips in and out of it from Dec 3, part of its effort to improve COVID controls, local tourism authorities said in a statement on Tuesday.
Xinjiang's tourism revenue up 17% in Jan-Oct
>> China's Xinjiang Uygur Autonomous Region received 170 million tourists from January to October this year, with its tourism revenue hitting 129.4 billion yuan (about 20.4 billion U.S. dollars) during the period. The revenue from tourism increased 16.8 percent year on year in the period, according to the regional culture and tourism department.
Hainan cracks down on daigou traders to protect duty free trade
>> Tough new regulations to control "seriously untrustworthy" daigou-driven duty free purchases in Hainan will come into effect on 1 January, 2022 after being reviewed and approved at the 31st meeting of the Standing Committee of the Sixth People's Congress of Hainan Province. The wide-ranging measures underline the local government's determination to curb daigou trading activity out of Hainan into the Mainland.
China Tourism Group postpones Hong Kong IPO due to troubled capital market conditions
>> China Tourism Group Duty Free Corporation (China Tourism Group) has postponed its planned secondary listing on the Hong Kong Stock Exchange due to difficult capital market conditions. Given the highly impacted global economy and sluggish capital market caused by COVID-19 and other factors, the company has decided to suspend the listing of H-shares.