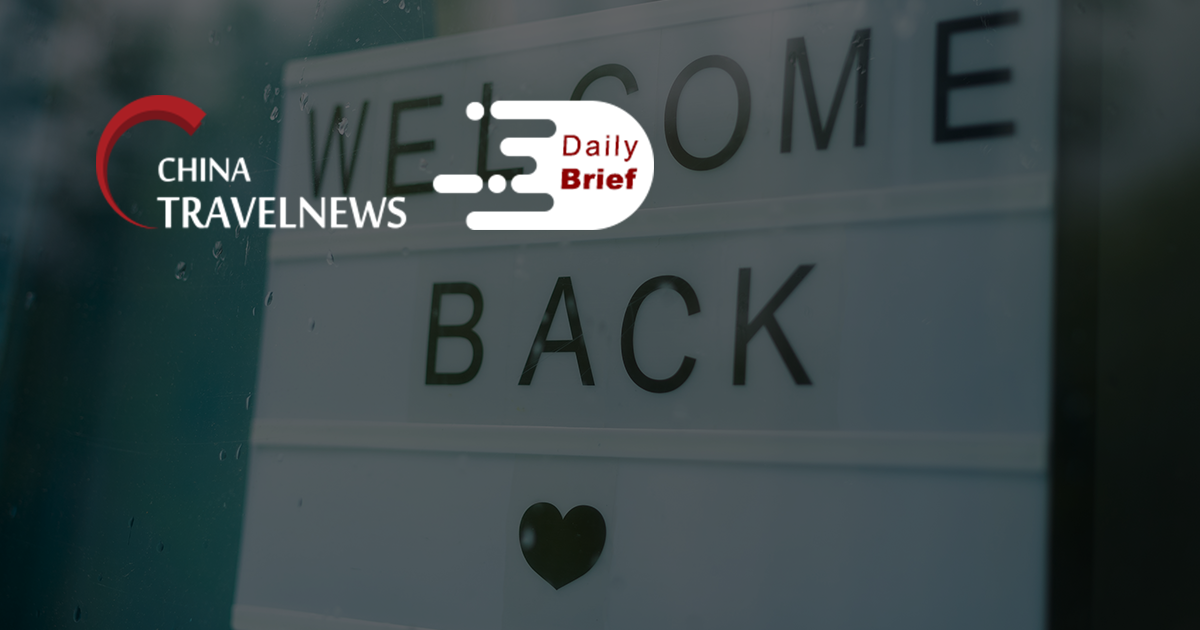 Baidu allows Sanofi to use its algorithm to develop mRNA therapeutics and vaccines
>> Chinese internet giant Baidu inked a licensing agreement with French pharmaceutical company Sanofi to allow it to integrate Baidu's LinearDesign algorithm into its product design pipeline. Under the agreement, Sanofi will leverage the platform to advance in the optimization of mRNA sequences for human therapeutic and preventive uses, according to a press release Baidu sent to the Global Times on Monday.
Hong Kong-China border won't reopen before Dec 19, says Carrie Lam
>> Hong Kong's border with mainland China will not fully reopen before next month's vote on the local legislature, the city's leader said, as officials from both sides work to restore economically crucial ties. "I'm afraid that border travel with the mainland will not go back to a relatively normal level on or before Dec 19," Hong Kong Chief Executive Carrie Lam said at a regular briefing on Tuesday (Nov 23).
Singapore still hoping for quarantine-free travel with Hong Kong, health minister says
>> Singapore is still holding out hope for a travel bubble with Hong Kong, despite previous plans to launch one being foiled at the eleventh hour, the city state's Health Minister Ong Ye Kung said on Wednesday. The city state's experience of switching away from a zero-Covid policy had helped it find more 'partners for us to open up to', he said.
China, ASEAN likely to upgrade 'travel fast lane' amid closer ties
>> As China and the Association of Southeast Asian Nations (ASEAN) upgraded their ties to comprehensive strategic partnership, the two sides are expected to see broader areas for deeper cooperation, with an upgraded version of "travel fast lane" with certain ASEAN members to be discussed as well, industry observers said on Tuesday.
Macau eases travel for mainland places, inbound air trips
>> From the start of Wednesday, the Macau government lifted the quarantine requirement for the remaining places in mainland China where originating travelers were subject to such a measure. Macau authorities said the validity period for a 'negative' Covid-19 nucleic acid test result for air passengers inbound to the city from the mainland, had been raised back to seven days, from 48 hours.
Hainan island to step up testing of digital yuan in cross-border payment
>> South China's Hainan Province will step up efforts to promote the testing and use of the digital yuan in cross-border trade and financial services as part of its development plan for the Hainan Free Trade Port, according to a five-year plan issued on Tuesday. Analysts noted that Hainan may further explore application scenarios of the digital yuan through more overseas transactions and trade.
Klook, ZA Tech ink travel insurance deal
>> Travel booking platform Klook has formed a joint venture with ZA Tech Global, the technology venture founded by ZA International, that will accelerate the availability and accessibility of travel-related insurance to consumers across the globe. The agreement will synergize Klook's global presence and hyper-localized go-to-market strategy, alongside ZA Tech's experience in insurance innovation and technological know-how.