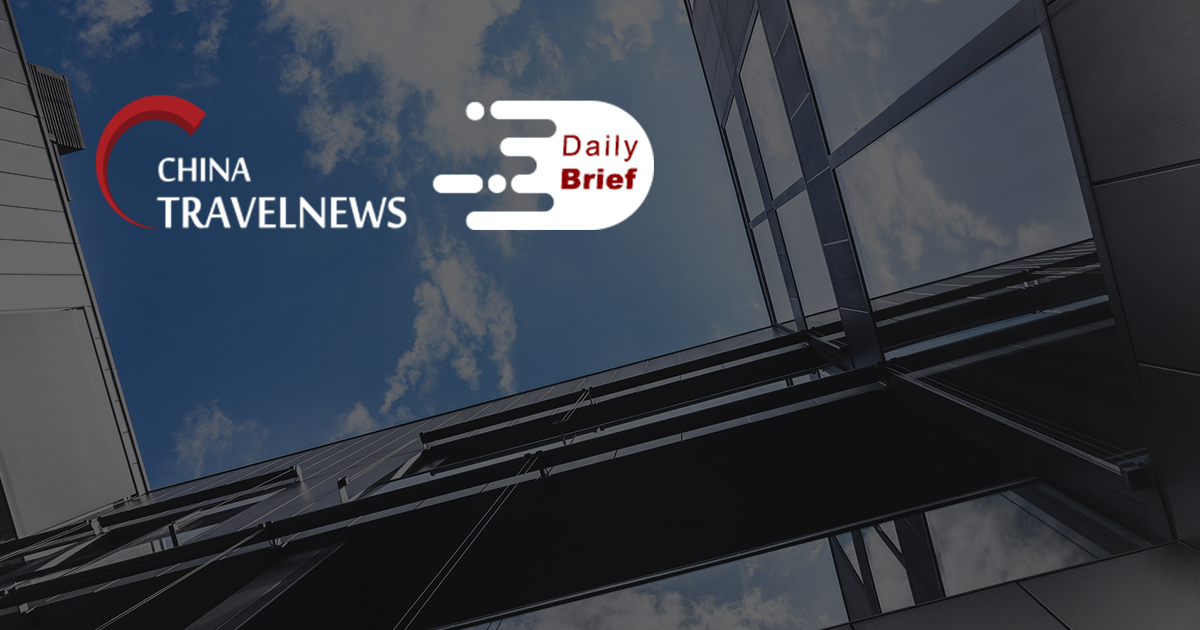 Over 1 billion people in China complete Covid-19 vaccination
>> Over 1.06 billion people in China had completed their vaccination against Covid-19 as of Saturday, showed official figures unveiled Sunday. A total of 2.244 billion vaccine jabs had been administered, said Mi Feng, a National Health Commission spokesperson, at a press conference of the State Council inter-agency task force for COVID-19 response in Beijing.
Biden imposes new travel rules, lifts existing restrictions on China
>> US President Joe Biden on Monday signed an order imposing new vaccine requirements for most foreign national air travelers and lifting severe travel restrictions on China, India and much of Europe effective Nov. 8, the White House said.
China is key to the recovery of hospitality markets across Asia
>> Continued restrictions on outbound tourists from China could hit hotel occupancy rates in certain Asean cities by somewhere between 10 and 20 percentage points, said an Oct 21 report by JLL's Hotels & Hospitality Group, the first in a series on tourism and hotel recovery in the Asia-Pacific.
Hong Kong rejects pleas from global banks to scrap zero-Covid
>> Hong Kong's government said it will stick to its "zero infection" strategy on Covid-19, rebuffing a plea from global banks for the city to ease its strict quarantine policy and set a clearer timeline for a return to normal or risk its status as a center for international business.
Northwest China suspends all tourism activities as cases spike
>> Gansu province in Northwest China has suspended all tourism activities as the virus cases increased. On Monday, the government announced to shut down all the tourist spots in the region after discovering new COVID-19 cases. The National Health Commission said that they found 35 new cases of local transmission in the last 24 hours and four of them in Gansu only.
China to start vaccinating children to age 3 as cases spread
>> Children as young as 3 will start receiving COVID-19 vaccines in China, where 76% of the population has been fully vaccinated and authorities are maintaining a zero-tolerance policy toward outbreaks.
KLM switches two passenger flights into cargo only
>> KLM said its passenger flights KL831 Amsterdam (AMS) - Hangzhou (HGH) on October 30 and November 7 will now be operated as cargo only, in accordance with the notification issued by the Civil Aviation Administration of China (CAAC). The carrier said it is "strongly committed to providing customer optimum health and hygiene conditions at every stage of their trip".
Ambassador to Athens expressed China's desire to deepen bilateral tourism
>> The new Chinese ambassador to Greece Xiao Juncheng in an interview with the Athens-Macedonian News Agency (ANA) on Monday sent the message that there are significant opportunities and broad prospects for the development of the Greek-Sino relations. He expressed his country's desire to deepen bilateral tourism cooperation with Greece.
CWT appoints director of Global Supplier Management in China
>> Travel management company CWT has appointed Laura Wang as Director of Global Supplier Management (GSM) China to lead the negotiation and implementation of air, ground transportation and hotel agreements to ensure robust, broad and value-optimized business travel products and services for all CWT China customers.
Hotel digital service provider MOJ completes strategic financing round
>> Hotel digital service provider Memory of Journey (MOJ) has completed a strategic financing round. Focusing on digital operation and services in the hotel industry, MOJ aims at empowering hoteliers to provide better stay and destination experiences for customers.
Hainan travel agencies obtain first-ever service quality insurance policy
>> The Hainan branch of Sunshine Property and Casualty Insurance Company has issued the first deposit insurance policy to Hainan Kaisheng travel agency to ensure the quality of services. It is the first insurance policy issued to a national travel agency to replace the tourism service quality deposit previously paid by agencies.