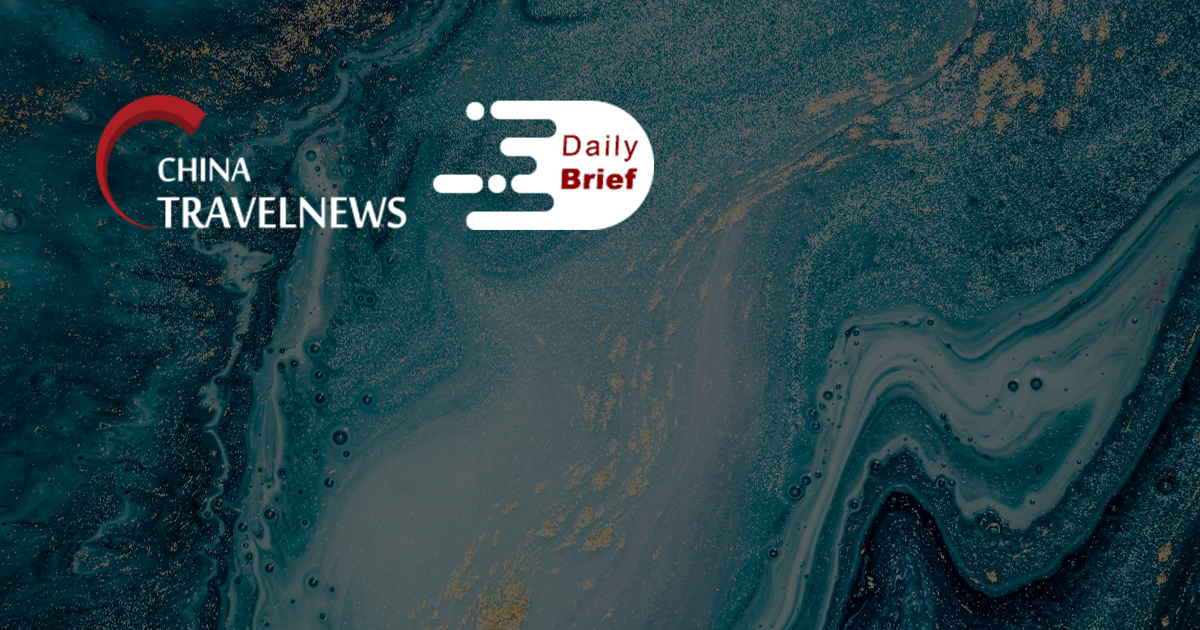 State media editorial: Ensure safe and sound travel rebounds
>> The latest round of Covid-19 outbreak in southeastern China with 75 locally transmitted cases by Monday has once again rung the alarm bell for the country's pandemic prevention and control work. State media China Daily said the government now faces the pressing task of making the best use of the peak-travel season to reinvigorate the tourism sector while at the same time ensuring that the novel coronavirus is confined to the few high-risk areas in the country.
Shanghai resuming flights after being spared hit from typhoon
>> Shanghai is restarting flights as weakening Typhoon Chanthu hovers off the coast, prompting the Chinese government to issue a rainstorm warning. Flights through Hongqiao airport will gradually resume from 10 am Tuesday, Shanghai Airport Group said, and those at Pudong International will restart at 2 pm. All port operations in Zhoushan and Ningbo remain shut as of Tuesday morning, according to spokespersons from the local maritime safety administrations.
Macau inbound travel limits likely until 2022
>> Removal of "travel impediments" inbound to Macau, including from places beyond mainland China, "are not likely until next year", according to a note from brokerage Sanford C. Bernstein Ltd. Analysts expect Macau's gross gaming revenue improvement to begin in the fourth quarter, but more significant travel impediment removals are not likely until next year.
Changing needs and numbers of tourists from China
>> Chinese tourists spend about $130 billion abroad every year, the most by any tourists from any country. Chinese tourists today can be found in all the corners of the world, from the Waikiki beach to Sahara Desert, from the Arctic to the Antarctic. The trend started 30 years ago when some Chinese, who had relatives in Singapore and Thailand, were given visas to travel to those countries provided the relatives sponsored their visits.
China orders Meituan, Didi and other platforms to improve gig worker conditions
>> Chinese regulators summoned 10 leading internet platform operators, including Meituan, Didi Chuxing and Ele.me, for talks at the end of last week and told them to safeguard the rights and interests of workers in the gig economy. The platforms will be required to offer contracts or written agreements to food deliverymen, ride-hailing car drivers and other such workers.
Baidu opens robotaxi service in Shanghai with Apollo Go ride-hailing platform
>> Baidu announced that it will begin public testing of its Apollo Go platform in Shanghai, marking the fifth city where passengers have the ability to trial the robotaxi service. This announcement comes after the expansion of Apollo Go to Tongzhou District in Beijing.
Outline for building Chengdu into a world famous city of sports events
>> The Outline for Building Chengdu into a World Famous City of Sports Events was released at China-Europe Center, Chengdu. The southwestern Chinese tourist city will be devoted to building a system that reaches toward the goal, integrating sports into citizens' lives while giving sports a better role to play in promoting the city's growth.
China's northernmost free trade zone sees wider reform and opening-up
>> The Harbin sub-area of China's Heilongjiang pilot free trade zone has formulated a development plan of building the technology and innovation center, financial center, business convention and exhibition center, international culture and tourism center, and highland for emerging industrial clusters.
Digital technologies power China's smart civil aviation industry
>> The booming digitalization trend is driving China's endeavor of building a smart civil aviation industry to boost sustainable development. To give full play to digital technologies, civil aviation authorities will integrate the "smart" concept and technologies into industry growth in the 14th Five-Year Plan period (2021-2025), according to the Civil Aviation Administration of China (CAAC). As of the end of June, a total of 769 commercial airplanes of 21 Chinese airlines had been equipped with in-flight internet services, up 18% from 2020, CAAC data shows.
Hong Kong flight bound for mainland target of bomb threat, no one injured
>> Hong Kong Police Force said on Sunday that no one was injured on a flight bound for the Chinese mainland from the Hong Kong Special Administrative Region on Saturday with an alleged explosive device. It has since come to light that the explosive device represented a live threat, police are yet to make any arrests.