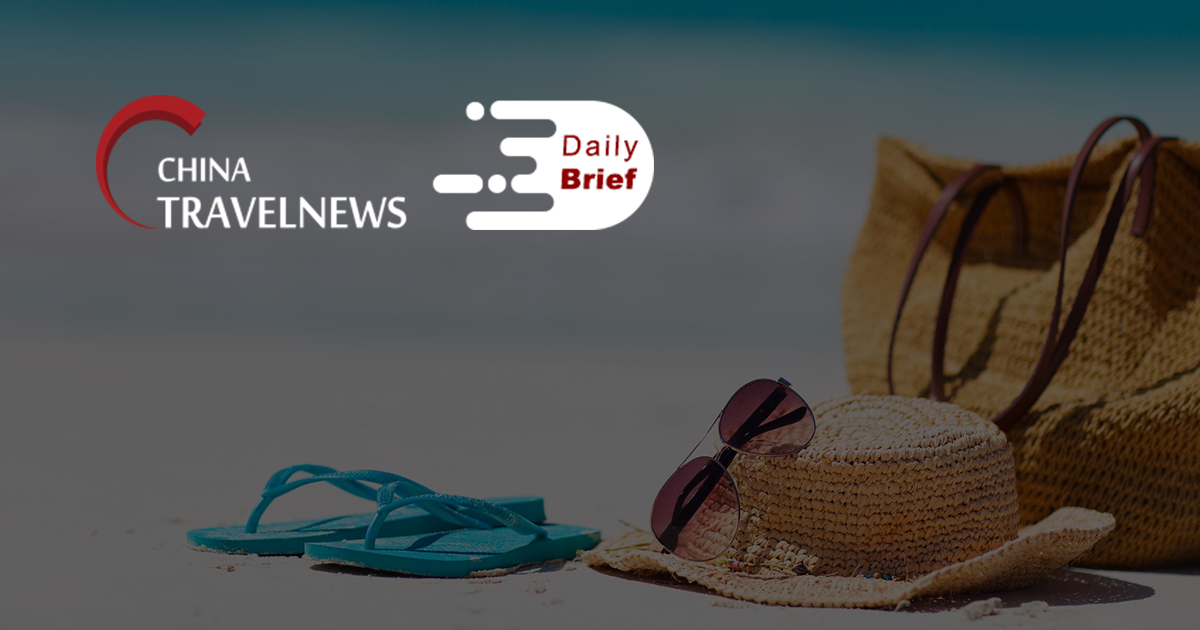 China should avoid excessive, "flood-like" COVID measures, former CDC expert says
>> The benefits of China's zero-tolerance approach to COVID-19 continue to outweigh the costs but it should cut back on excessive measures that risk exhausting people, a former Chinese disease control official said on Tuesday. Zeng Guang, former chief epidemiologist at Chinese Center for Disease Control and Prevention, said "flood-like" measures and policies that prove inefficient should be avoided even though China has the financial resources to keep pursuing the goal of zero local infections.
Weakening of China domestic market "poses a risk" to travel recovery
>> While domestic traffic weakened in China and Australia, traffic in Russia, the US and Brazil continued to trend upwards during the month. China has imposed strict travel restrictions amid a growing spread of the Delta variant of coronavirus, delivering a setback in domestic traffic in the domestic market that is similar to the one experienced during the Chinese New Year in Feb-2021. IATA warns this weakening of the Chinese domestic market "poses a risk to the recovery".
Covid surge triggers fresh travel slump in China
>> China's aviation and hospitality sectors have suffered a sharp drop in demand amid a return of Covid-19 restrictions after leading the world's pandemic recovery for more than a year. STR reported average occupancy rates across mainland China in early August fell from 70% to 40% within a fortnight amid new virus outbreaks. Revenue per available room (RevPAR), the standard hospitality industry measure, fell to half the 2019 level.
China resumes partial flights as Covid-19 risks fall
>> China's airlines are starting to resume some previously suspended flights in a short-term boost for domestic jet fuel demand, as some Chinese cities reduce the number of higher risk Covid-19 regions to medium or low risk. China may still contribute to international flight recovery this year despite the recent resurgence in Covid-19 cases. This week saw major airlines adding back more seat capacity with China Eastern leading the recovery with over 23% capacity growth from a week earlier, according to a report yesterday by flight data provider OAG.
US starts granting visas to Chinese students again after Covid lull
>> The US is once again granting and approving visas for Chinese students after the pandemic slowed the program to a stop. According to consultants in China, the visa situation has mostly "returned to normal" though some students in certain tech or strategic fields have had to undergo a higher level of scrutiny before being accepted.
Pre-sale tourism packages booming despite COVID-19
>> This summer, new local cases of the COVID-19 virus that sporadically occurred in some provinces across China have dampened the growth of the domestic travel market. Yet, pre-sale tourism marketing has been booming and helped to stabilize the confidence of both consumers and retailers to continue traveling. Between March 2020 and this month, pre-sale tourism products offered by Trip.com Group, China's largest online travel agency, usually carry price tags with 50 percent off on average. Some products sell at prices discounted by 90 percent.
Normal travel during upcoming holidays is expected to be allowed under strict measures
>> The resurgence of COVID-19 in China will probably see its turning point at the end of August as the situation has been basically controlled, according to Zhang Boli, a medical expert and academician with the Chinese Academy of Engineering. The improved situation means we have complete control of the outbreak. Given that, normalized travel within the country under strict control could be possible during the approaching Mid-autumn festival in September and National Day in October, Zhang said.
Many aircraft remain out of service after Cathay Dragon ceased operations
>> Hong Kong airline Cathay Pacific' regional subsidiary Cathay Dragon ceased operations in October 2020. Much of its fleet has transferred to Cathay Pacific, but the full extent remains unclear, with many aircraft still out of service due to reduced operations.