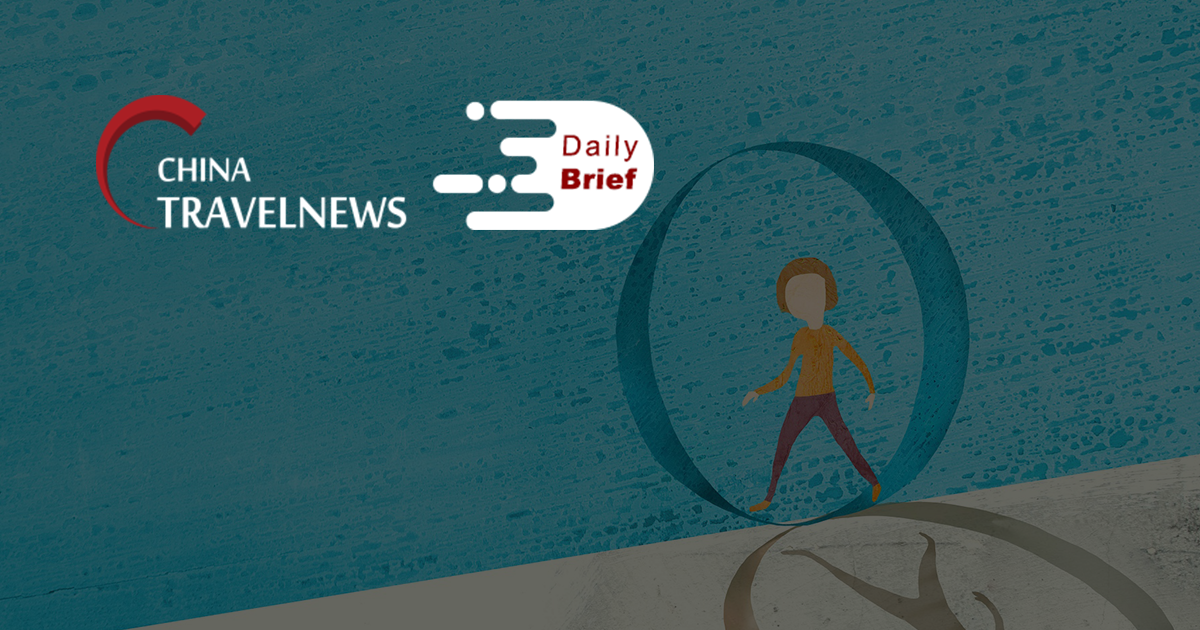 US will limit some Chinese passenger air carriers to 40% capacity
>> The US Transportation Department said it will limit some flights from Chinese carriers to 40% passenger capacity for four weeks after the Chinese government imposed similar limits on four United Airlines flights. China told United Airlines on August 6 it was imposing sanctions after it alleged five passengers who traveled from San Francisco to Shanghai tested positive for COVID-19 on July 21.
Hong Kong-Singapore travel bubble talks halted
>> The Hong Kong and Singapore governments announced that they have decided not to pursue further discussions on the bilateral Air Travel Bubble after taking into account the differences in the anti-epidemic strategies currently adopted by both sides. Singapore has now moved towards a new strategy of building a "COVID-resilient" nation and therefore the basic premises that underpin the travel bubble have changed.
Shenzhen's partial easing of quarantine rules for Hongkongers gets mixed response
>> A decision by Shenzhen authorities to partially relax quarantine measures for Hongkongers met with a mixed response on Wednesday, despite some travelers now being allowed to spend half of their two-week isolation period at home. The policy change across the border, which requires visitors to have dwelling authorities deem suitable for isolation purposes, marks mainland China's first relaxation of border restrictions with Hong Kong.
Beijing prepares to build airport on reclaimed land near Taiwan
>> China is preparing to build an airport on land claimed from the sea near Taiwan, as Beijing moves ahead with plans to integrate development with the island amid political tension. The USD 463 million airport planned between islets of Dasha and Xiaosha, off Pingtan county, is part of Beijing's program to integrate infrastructure with Taiwan.
Macau has modest pickup in tourist arrivals
>> Macau has seen a gradual rebound in its daily tourist arrivals since last week, following a slump amid a Covid-19 Delta variant alert that began on August 4, due to infection of four locals. Monday's visitor tally was up 85% day-on-day compared to Sunday's aggregate of 9,000, according to data from the Public Security Police.
Parts of China toughens crew quarantine rules amid Delta variant
>> Airport and airline staff in parts of China will be subjected to stricter quarantine measures in response to the spread of the Delta variant. Some staff could be forced into mandatory isolation for up to 28 days, as China struggles to contain the virus. While China's aviation authority, the Civil Aviation Administration of China (CAAC), has yet to revise its nationwide rules, regional authorities are bringing tougher measures into force.
How has China's travel industry been hurt by pandemic
>> Tourism in China has been among the hardest hit by the coronavirus pandemic due to lockdowns, travel restrictions, and fears among would-be travelers about catching Covid-19. The total number of domestic tourists in 2020 was 2.879 billion, a decrease of 52.1% over the same period in 2019, ministry data showed. Domestic tourism revenue was 2.23 trillion yuan, a year-on-year fall of 61.1%.
Flexible employment SaaS platform raises millions of US dollars in angel round
>> Zhigongyun, a Chinese flexible employment SaaS platform, has secured millions of US dollars (nearly RMB 10 million) in an angel round. The funds will be used for the company's tech innovations and service expansion. Zhigongyun has entered long-term partnerships with nearly 100 hotels and recruitment agencies. Working with big hospitality brands such as Park Hyatt, IHG, Shangri-la and Hilton, Zhigongyun records an annual turnover of over RMB 20 million (USD 3.09 million).
Trip.com confirmed as Official Travel Service Partner of ITB China 2021
>> Trip.com Group has announced they will be an Official Travel Service Partner for this year's ITB China show, held from November 24–26, 2021 in Shanghai with a virtual extension from November 8-31 December. Trip.com Group's engagement at ITB China 2021 will include numerous on-site activities, sharing its latest market knowledge and forecasts at the ITB China Conference sessions, and added networking opportunities by co-hosting the ITB China Cruise Night for the fourth consecutive time, this year set to take place on the evening of November 24.
Trip.com Launches Weekend Flash Deals
>> Trip.com has launched its Weekend Flash Deals campaign, offering UK travelers up to 30% rewards on hotels and flights booked through the Trip.com app on August 20 and 21 for travel on or before 30th September 2021. Trip.com is currently running a series of promotions to help travelers make the most of their next trips.