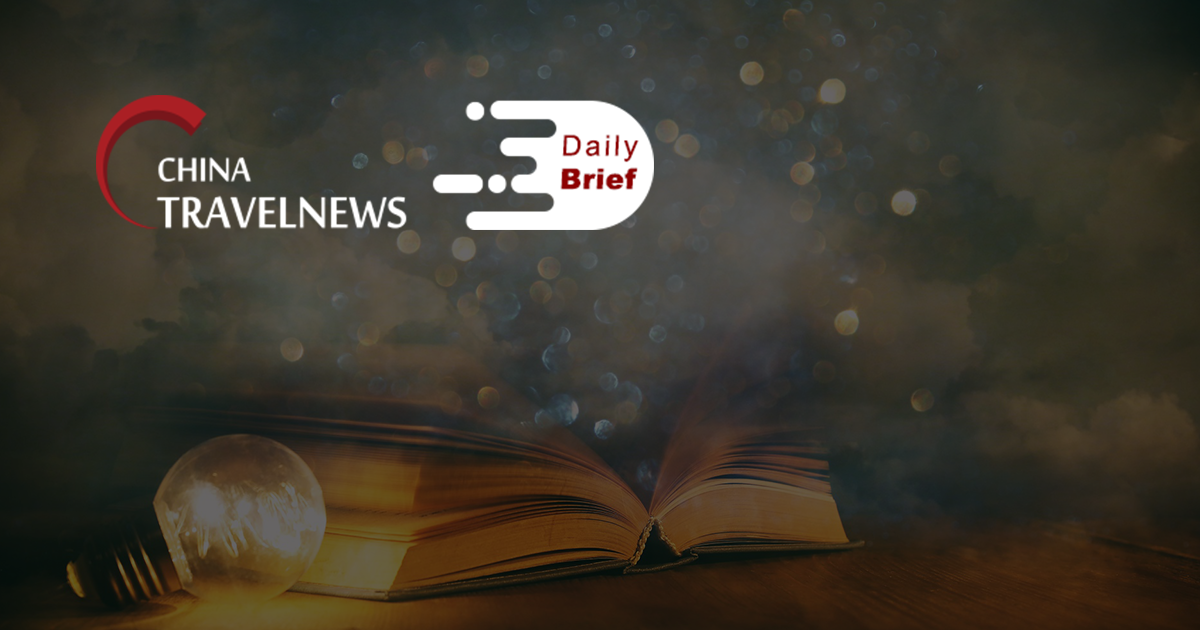 Long lines for flights to US as new semester approaches
>> Flights between China and the United States have been almost completely full with soaring ticket prices, as the US government eased COVID-19 restrictions on international students this month ahead of the new semester. An increasing number of travelers, mainly Chinese students studying abroad, have been waiting at airline counters at Shanghai Pudong International Airport recently.
Chinese carriers' up-and-down movements between Q2 2020 and 2021
>> Traffic results for Air China, China Eastern and China Southern showcase up-and-down movements between the second quarters of 2020 and 2021. Although all three carriers have had traffic performance in the third and fourth quarters of 2020 superior to Q2 of that same year, the totals for the first three months of 2021 descended again for all three. RPK results of H1 2021 for China Eastern and China Southern increased by 48% and 46% respectively, while Air China grew its performance by 32%.
Hong Kong tightens travel rules on 16 countries
>> Hong Kong tightened its travel curbs for residents returning from 16 countries — including the U.S., France and Spain — less than two months after it started easing some of the world's strictest quarantine measures. The abrupt reversal reflects a fear of reopening as the Delta variant drives resurgences across the world. Fifteen countries were moved up to the "high-risk" category.
China travel impediments see Macau gaming revenue plummet 37% over past week
>> Travel restrictions in place across mainland China following a recent COVID-19 outbreak have seen Macau's gross gaming revenues fall by 37% in the seven days from August 9-15. Bernstein analysts said that travel ability and demand worsened over the past week due to the COVID contagion.
In 'COVID-Zero' China, paranoia thrives as tourism withers
>> August was supposed to have been the biggest travel month of the year outside of the Lunar New Year holiday period for most families in China. Then new COVID-19 outbreaks, sparked by the introduction of the Delta variant of the coronavirus in the city of Nanjing late last month, brought most travel and tourism to a standstill.
China could consider issuing vaccine passports by end of this year
>> China can start issuing immunity passports and promote mutual recognition of the passports with the international community after a large percentage of China's population can complete their inoculation procedure and build immunity against COVID-19 by the end of this year, according to Lei Ruipeng, an expert at Wuhan-based Huazhong University of Science and Technology and a member of the WHO Ethics and COVID-19 Working Group.
China's hotel pipeline continues upward trend through second quarter
>> According to analysts at Lodging Econometrics (LE), the total China construction pipeline stands at 3,454 projects/661,043 rooms. At the end of the second quarter, the 2021 construction pipeline is up 2% by rooms year-over-year (YOY) and just below the region's all-time high project count of 3,574 projects/647,704 rooms set in the second quarter of 2020. This is the fourth consecutive quarter China's pipeline has increased.
Lufthansa and Honeywell satellite connectivity approved for Chinese aircraft
>> Chinese regulators have approved the Honeywell Jetwave satellite communications systems integrated by Lufthansa Technik for installation on Airbus A320 aircraft. The Supplemental Type Certificate (STC) in China for the inflight connectivity solution on Airbus A320 family aircraft was validated by the Chinese authority CAAC (Civil Aviation Authority of China), according to the China-EU Bilateral Aviation Safety Agreement (BASA) between China and the EU.
Didi improves pay transparency for drivers
>> Didi Global Inc said it will provide its drivers in several Chinese cities with more details on the fees they receive, the first big move by the ride-hailing giant after state media accused it of paying drivers unfairly. The company said it will continue to adjust its pricing strategy after receiving drivers' responses.