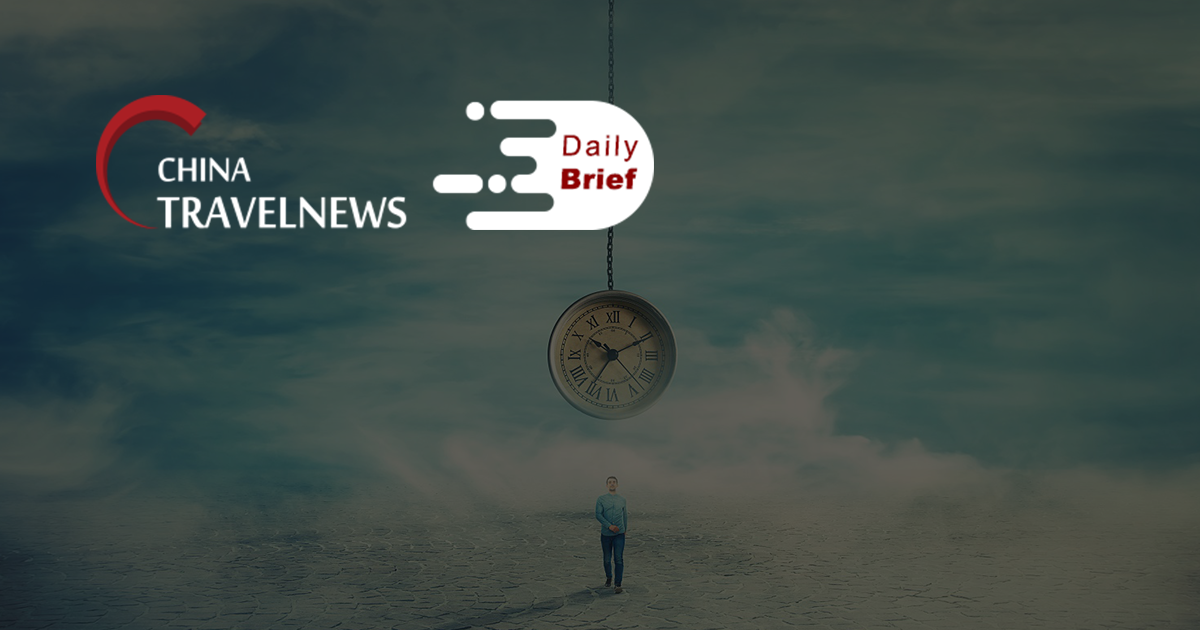 Eastern Chinese province reports 159 infections as of Tuesday
>> The latest outbreak in Nanjing, capital of East China's Jiangsu Province, continues to escalate with 48 new confirmed cases and one asymptomatic case discovered on Tuesday, taking the total number of infections to 159 since July. The Nanjing outbreak has expanded to about 10 cities in five provinces, including South China's Guangdong and Southwest China's Sichuan Province.
Rain, typhoons threaten China's jet fuel demand
>> Bad weather and Covid-19 lockdowns in China have resulted in the cancellations of over 4,500 flights at key airports in just three days, pressuring jet fuel demand. Heavy flooding caused by record rainfall in the central province of Henan has cut flight activity at the province's biggest airport, Zhengzhou, with more than 1,400 flights canceled since July 20, according to Chinese flight data provider Variflight. China's apparent demand for jet-kerosine was 3.33mn t (875,000 b/d) in June, down by 12.5% on a daily basis compared with a month earlier.
Macau on alert as Zhuhai COVID cases sees mass testing blitz
>> Macau's neighboring city, Zhuhai city in Guangdong Province, confirmed one local COVID-19 infection on Monday, with Macau and Zhuhai quickly introducing several preventative policies. The latest case is a man who arrived in Zhuhai from Nanjing, where there has been a significant outbreak of COVID-19 over the past week, on July 19 and was quarantined on July 21 after Nanjing Lukou International Airport reported several infections among staff.
Hong Kong tourism sector pleads with government to reopen border with mainland China
>> Hong Kong's battered tourism sector has urged the government to reopen its border with mainland China as soon as possible or at least extend the lifespan of Covid-19 vaccination centres, where more than 1,000 industry staff are working part-time. The city closed all but three border checkpoints in February last year as part of its response to the coronavirus crisis, dealing a heavy blow to tourism.
Australia's hotel boom may go bust as Chinese tourists walk away
>> Investment in Australian hotels more than quadrupled in the first half of the year, but for the hotel segment to sustain growth, international travelers including mainland Chinese are still crucial to the market, analysts said. China was the second-largest source of international visitors to Australia in 2020 with 184,000, down by 86% from the previous year, while their spending plummeted 78% from A$12.4 billion to A$2.7 billion. Analysts said it is unlikely that once travel restrictions are eased, the mainland Chinese will return in droves to Australia's tourist destinations.
Space travel may soon be affordable for adventurous Chinese
>> Virgin boss Richard Branson's successful mission into space on a suborbital flight has thrust the budding space tourism industry back into the public interest. Asian companies are targeting their marketing at people on regular incomes too, with China's thrill-seeking middle and upper classes seen as potential clients.
PD AeroSpace in Japan is constructing a so-called spaceport that is located on an Okinawan island. It aims to launch a similar service to Branson's Virgin Galactic in 2025. Adventurous travelers from China, who have the economic capability, will be of interest to the company, with the cost of flights running into the hundreds of thousands of dollars per journey.
Quanzhou added to UNESCO World Heritage List
>> "Quanzhou: Emporium of the World in Song-Yuan China" was accepted as a cultural property on UNESCO World Heritage List at the 44th session of the World Heritage Committee on Sunday, bringing the total number of China's UNESCO World Heritage sites to 56. Quanzhou is a city in southeastern Chinese province Fujian.
Faster security checks, boarding at Hongqiao International Airport Hotel
>> Air China travelers can check in and receive faster security clearance at Hongqiao airport hotel from Wednesday, one of the new measures to serve an increasing number of passengers during the summer travel rush. The nation's flagship carrier has launched its streamlined boarding process for travelers without check-in luggage at Hongqiao International Airport. They can take a pre-flight rest, enjoy meals or host business meetings in the lobby of Boyue Shanghai Hongqiao Airport Hotel which is attached to the airport's T2 terminal.
China plans to turn Hainan into an international transport hub by 2025
>> The Chinese authorities plan to turn China's southern island province Hainan into a national and international transport hub by 2025, according to a plan for the development of logistics in the region for the period of the fourteenth five-year plan (2021-2025).
Roan Holdings to set up business travel service firm
>> Roan Holdings Group, a provider of diversified solutions in financial, insurance and healthcare-related products and management services, announced that it has signed a cooperation agreement with a travel service provider in China, Beijing Auvgo International Travel Technology, to form a joint venture, Zhejiang Yijia Travel Digital Technology, in jointly develop business travel services.