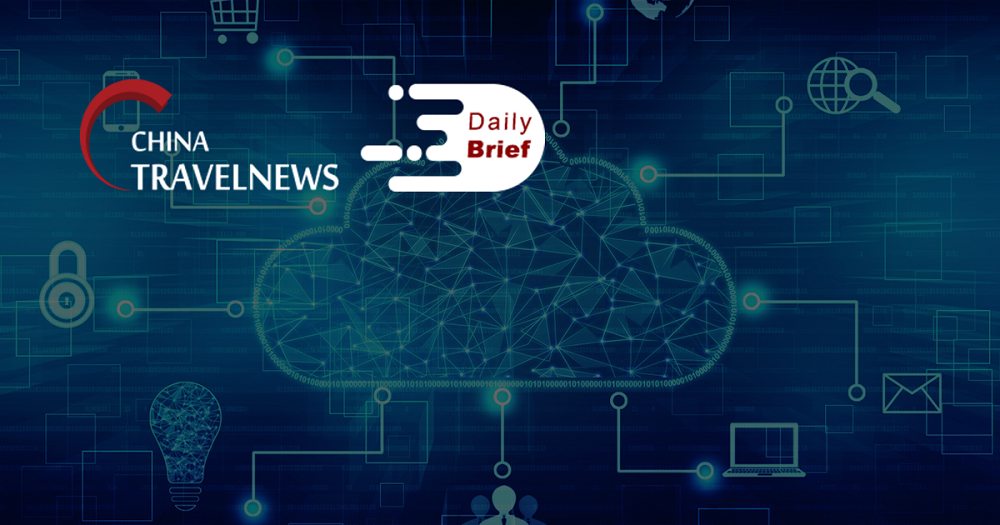 Tencent Cloud partners with South Korea's Incheon Tourism on smart traveling solution
>> Tencent Cloud announced its collaboration with Incheon Tourism Organization in South Korea to build a smart tourism solution to prepare for post-pandemic inbound tourism recovery. The collaboration is a joint effort to help South Korea's businesses and tourism efforts in reaching travelers from China, as well as those from all over the region and around the world.
China has emerged as a major contributor to South Korean tourism, ranking second in the country's number of tourists with more than six million inbound visitors in 2019, equivalent to almost 35 percent of the total number of inbound visitor, according to data from Korea Tourism Organization.
Wonder of the Seas to debut in China
>> Royal Caribbean has announced that Wonder of the Seas, the next Oasis Class vessel, will set sail from Shanghai and Hong Kong in 2022. The ship will offer four- and nine-night trips through the Far East to the best of Japan and more.
Hong Kong airport lounge firm eyes high-speed rail stations amid uncertain recovery in air travel
>> Hong Kong-based airport lounge operator Plaza Premium Group has diversified to high-speed rail lounges with the launch of its first facility in Changsha in mainland China. The Dragon Pass x Plaza Premium Lounge at the Changsha south high-speed railway station can accommodate as many as 290 guests at a time. The 700 square metre lounge can be accessed for a walk-in fee of RMB 68 (USD 10.4) for a four-hour stay. Launched in January, the lounge has high-speed internet, a nursing room and a playroom for passengers with children.
Chinese airlines increase flight capacity to Macau for May holiday
>> Chinese airlines are planning to increase the number of flights from major cities Beijing and Shanghai to Macau for the upcoming May holiday, a further indication that Macau's recovery continues to gather speed. Airline operators have been increasing the number of flights in anticipation of more travelers, with the schedule for the Beijing-Macau route for the week of April 29 to May 5 improved from a 68% year-to-date decline (versus 2019) to a 36% decline.
Las Vegas Sands may increase stake in Sands China following assets sale
>> Las Vegas Sands may use some of the proceeds from the recent sale of its Las Vegas assets to fund a further increase in its shareholding of Macau subsidiary Sands China Ltd. The possibility was floated by LVS President and Chief Operating Officer Patrick Dumont during the company's Q1 earnings call, with the company still assessing how best to deploy an impending USD 6.25 billion windfall. LVS currently holds a 69.94% stake in Sands China.
Martin Moodie on why Hainan is "The Lighthouse of Travel Retail"
>> The Moodie Davitt Report Founder & Chairman Martin Moodie's recent keynote "Hainan — The Lighthouse of Travel Retail" highlighted the growing importance of Hainan to the global travel retail industry amid the context of the COVID-19 crisis. Since its introduction in September 2011, Hainan's offshore duty free business had grown into a USD 5 billion channel by the end of 2020, Moodie said. Even after experiencing a -22% decline in visitor numbers because of COVID-19, sales rose by +127% last year and the growth is set to continue.
Singapore and Hong Kong call off travel bubble announcement
>> Singapore and Hong Kong called off an announcement planned for Thursday on an air-travel bubble, according to people familiar with the matter, the second time in five months the highly anticipated arrangement for quarantine-free travel between the two financial hubs has run into obstacles. While it's unclear what triggered Thursday's postponement, it comes as Singapore faces new virus cases among its migrant worker community.
US raises Taiwan travel advisory to Level 3
>> The US State Department has raised its travel advisory for Taiwan to Level 3, "reconsider travel". This is the second-highest level in the State Department's four-tier travel advisory system. Taiwan, together with Macau and New Zealand had previously been under the lowest travel advisory level, but Monday's update has moved all three into higher tiers.
China's tourism authority stresses safety at scenic spots
>> China's Ministry of Culture and Tourism has required efforts to strengthen the safety management of A-level scenic spots as the peak tourist season draws near. A few safety incidents occurred at some tourist attractions recently, causing tourist casualties and impacting the recovering tourism market, according to a circular issued by the general office of the ministry.