China Travel International Investment Hong Kong (CTII), a Chinese state-controlled travel conglomerate listed in Hong Kong, said its revenue dropped 56.06% to HK$ 1,967 million (USD 253 million) in 2020. Loss attributable to shareholders was HK$ 391 million last year, compared with profit of HK$387 million in the previous year.
The decrease in revenue and the loss attributable to shareholders were mainly due to a significant decrease in the number of tourist arrivals under the group in Hong Kong, Macau and the Mainland China caused by the outbreak of COVID-19 in 2020, according to the company's annual earnings filing.
CTII and its subsidiaries are principally engaged in: tourist attraction and related operations; travel agency, travel document and related operations; hotel operations; and passenger transportation operations.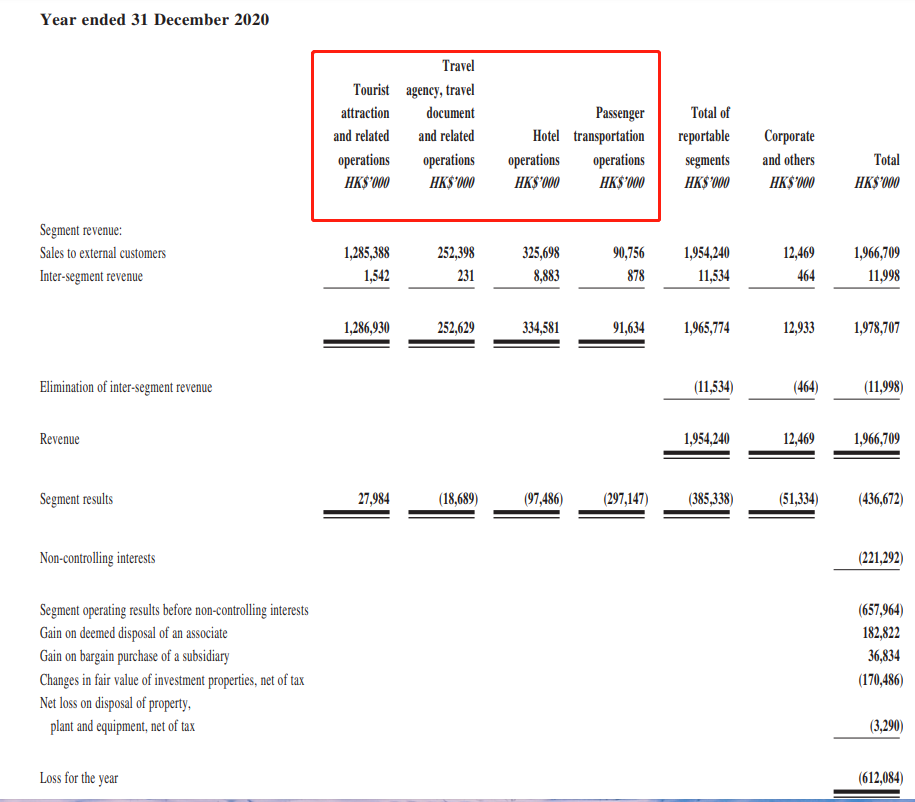 CTS Scenery Resort Investment, a wholly-owned subsidiary of CTII, acquired a 34% equity interest in Hangzhou New Century Senbo Tourism from New Century Tourism Group at a consideration of RMB 391 million, becoming the second largest shareholder in New Century Senbo in February 2021.
New Century Senbo's sound tourism IP and highly regarded products are attractive to the market, which will be beneficial to the leapfrog development of the company's tourism real estate businesses.
The group said its financial position remained stable and healthy, with adequate investment and financing capabilities. As of 31 December 2020, cash and bank balances, wealth management products and certain loan receivables amounted to HK$3,637 million, a decrease of 1% compared with the previous year.
CTII said it will continue to focus on building a "first-class tourist destination investment and operation service provider" and become industry benchmarks in terms of scenery, content and experience.