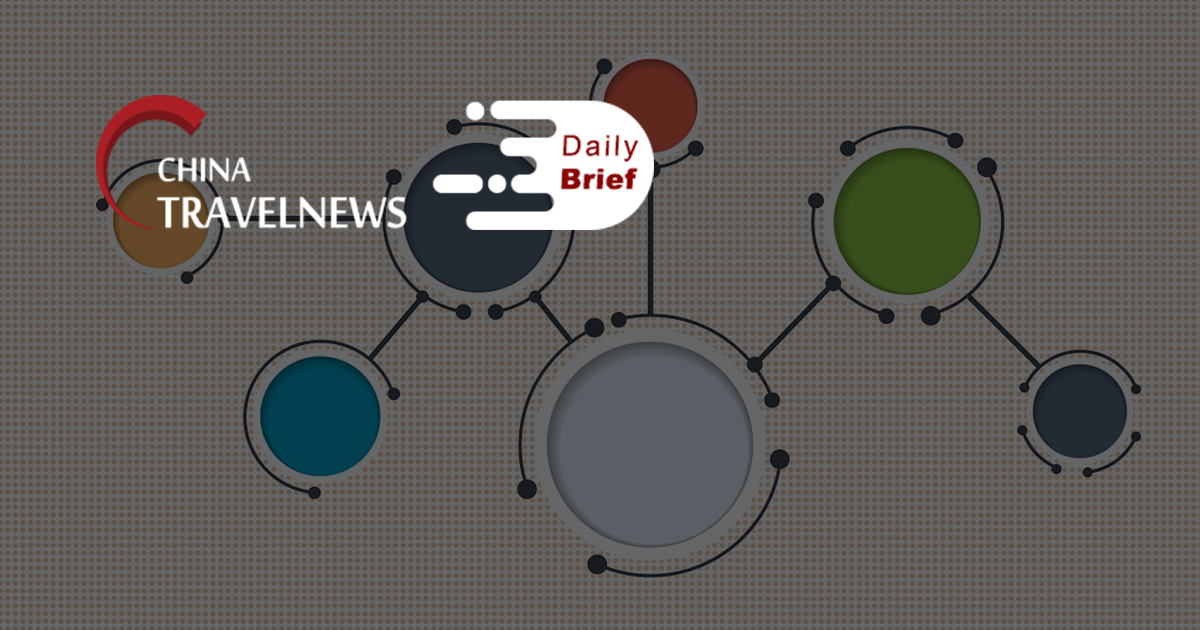 Alibaba's Fliggy and Hilton integrate membership systems
>> Fliggy, Alibaba's online travel platform, has established a partnership with Hilton to integrate their membership systems. It's the first time that Hilton has opened its loyalty program to a partner, making it possible for all Fliggy members to become Hilton's members, or upgrade to Hilton Honors' Gold status if qualified to enjoy privileges such as free breakfasts, room upgrades and late check-out. The cooperation between Fliggy and Hilton connects online and offline business to create convenience and comfort for travelers.
Tongcheng-Elong acquires 100% shares of corporate travel firm Nanjing Eurasia
>> Online travel company Tongcheng-Elong shared that it acquired a corporate travel business in the fourth quarter of 2020, aiming to develop it with the company's extensive product offerings and technology expertise in the coming years. Tongcheng-Elong acquired 100% equity interests in Nanjing Eurasia from a related company, Tongcheng Travel and a third party, and accounted for such acquisition as a business combination and started to consolidate the financial statements of Nanjing Eurasia from October 1, 2020.
Hong Kong to ease social-distancing, push for travel bubbles to speed up mass vaccination
>> Hong Kong authorities are set to ease social-distancing measures, push for travel bubble arrangements with other jurisdictions as incentives to speed up mass vaccination against Covid-19, and allow more residents to return home from mainland China without undergoing quarantine. As of March 29, some 5.9% or 443,900 people in Hong Kong had been vaccinated with first dose.
Hong Kong International Airport completes digital health pass trial
>> Hong Kong's Airport Authority has successfully conducted a digital health pass trial at Hong Kong International Airport (HKIA). The trial was conducted with Los Angeles International Airport, Cathay Pacific, The Commons Project - a digital health pass developer and Prenetics - a COVID19 test provider. HKIA has been collaborating with major hub airports around the world to facilitate the adoption of digital solutions to tackle challenges.
U.S. lawmakers ask Biden to make travel easier from Taiwan
>> A group of nine lawmakers asked the Biden administration to establish a facility to expedite travel to the U.S. from Taiwan's main international airport, a show of support for the island amid fear it could be targeted by an increasingly aggressive China. Taoyuan International Airport already hosts numerous non-stop flights to the United States, and is a major transit point in Asia.
Finland Tourism counts its losses from missing Chinese visitors
>> China has been the biggest source of travelers to Rovaniemi, the capital of the northern province of Lapland, Finland but the COVID-19 pandemic has hit the capital hard and it is estimated that the city has lost one-third of its revenue during 2020. Visit Rovaniemi estimates that the lack of tourists from China in 2020 cost the local economy up to 50 to 70 million euros.
Pakistan-China tourism to fly high provided right formula
>> In 2019, 80,000 Chinese people chose Pakistan as their travel destination, an increase of 60% than that in 2015. Meanwhile, there were 155 million outbound tourists from China in 2019, representing a huge gap. Yang Jinsong, Director of the Institute of International Studies at China Tourism Academy (CTA), said during an interview that he recommended more publicity about Pakistan's tourist industry.