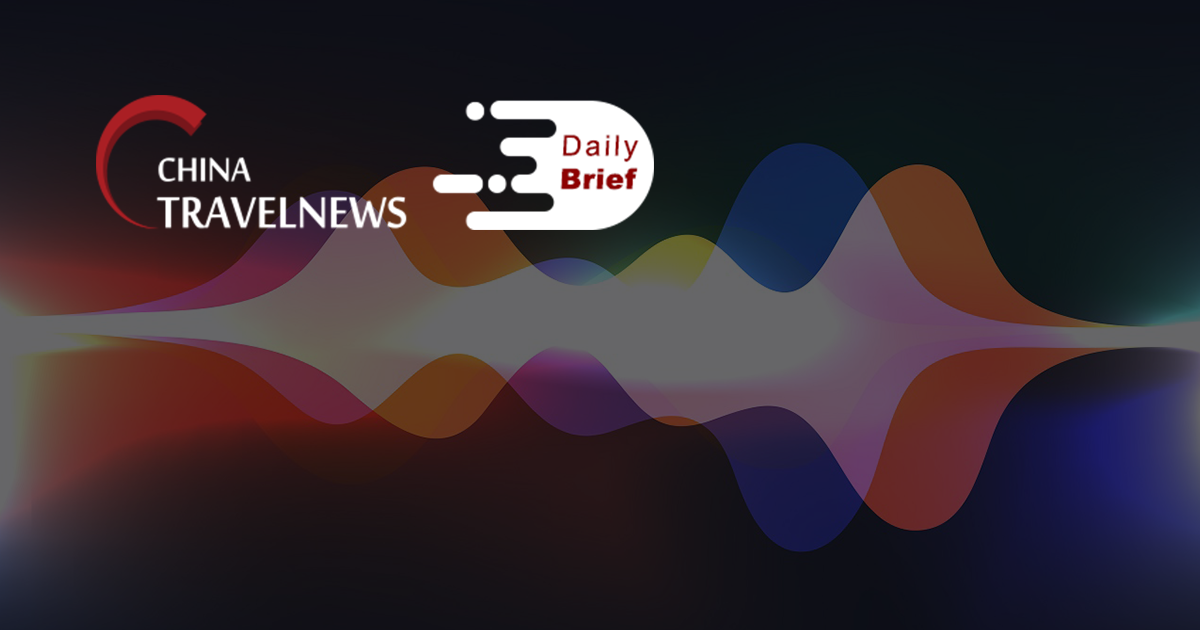 Meituan reports 354.5 million room nights booked in 2020, down by 9.7%
>> Meituan, a Tencent-invested local and travel service platform, reported that its total revenues for 2020 were RMB 114.8 billion (USD 17.6 billion), up by 17.7%. Operating profit increased 61.6% year on year. Domestic hotel room nights consumed on the platform were 354.5 million, down by 9.7% year over year in 2020 due to the impact of the COVID-19 pandemic.
China airfares rebound in potential rehearsal for global recovery
>> Widely watched airfares in China are recovering to pre-pandemic levels as domestic tourists lead a patchy air travel recovery, scattering crumbs of hope to a shattered global travel sector. With international markets like Europe still in partial lockdown, the global tourism industry's attention is riveted on China's new travel patterns. China Eastern Airlines will overtake China Southern Airlines to operate the most domestic flights, while planned flights by Spring Airlines will surge by 62.25% from 2019 levels. But researchers at HSBC expects 2021 to be another loss-making year for the three biggest Chinese airlines.
Travel to Xinjiang gains pace after foreign brands refuse region's cotton
>> Travel to Northwest China's Xinjiang Uygur Autonomous Region gained instant popularity among Chinese tourists on Thursday, which showed their practical support for the region, after some foreign clothing brands announced their refusal to use cotton produced in the region. Searches for "where to go in Xinjiang this April" surged 275% on domestic travel services platform Mafengwo in the 24 hours ended at 2 pm on Thursday.
Hong Kong tells foreign governments to stop accepting special British passport
>> The Hong Kong government has confirmed it told 14 countries to stop accepting a British travel document that many of its young people use to apply for working holiday visas in Europe, North America and parts of Asia. In a move seen by some envoys as a diplomatic affront, the government informed the foreign consulates in a letter that it no longer considered the British National Overseas (BNO) passport a valid travel document as of January 31.
HNA seeks long-term investment in step toward bankruptcy restructuring
>> The once high-flying Chinese conglomerate HNA Group is seeking strategic investors for its airline, airport and retail businesses after receiving court approval to include the giant and 320 of its related companies in a single bankruptcy restructuring case. The decision offers a glimpse at which parts of the conglomerate's sprawling business empire might survive restructuring.
Seaplane Hong Kong wants to ferry passengers in drones for $25
>> With short travel times and low fares, Seaplane Hong Kong thinks their plans for urban air mobility vehicles, or drones, could be just the thing to beat Hong Kong's congested street traffic. Seaplane Hong Kong plans to use a fleet of 19 seat Twin Otter amphibious planes and make hiring one as simple as flicking open your smartphone.
Hong Kong to be part of China's national plan for high-speed maglev train network
>> Hong Kong will be included in the central government's plans for an intercity rail network using maglev trains, a senior transport ministry official said on Wednesday. But train capable of top speed of 600km/h is still in development.
First panda-themed tourist train starts trial run in Sichuan
>> Panda Train, China's first panda-themed tourist train, began experimental journey in Chengdu, Southwest China's Sichuan province, on March 24. Compared with common trains, Panda Train is equipped with safe and smart electronic lockers, intelligent service system, long sight-viewing table, song ordering service, audio-visual entertainment, USB charging device, constant temperature shower system and other user-friendly service facilities.