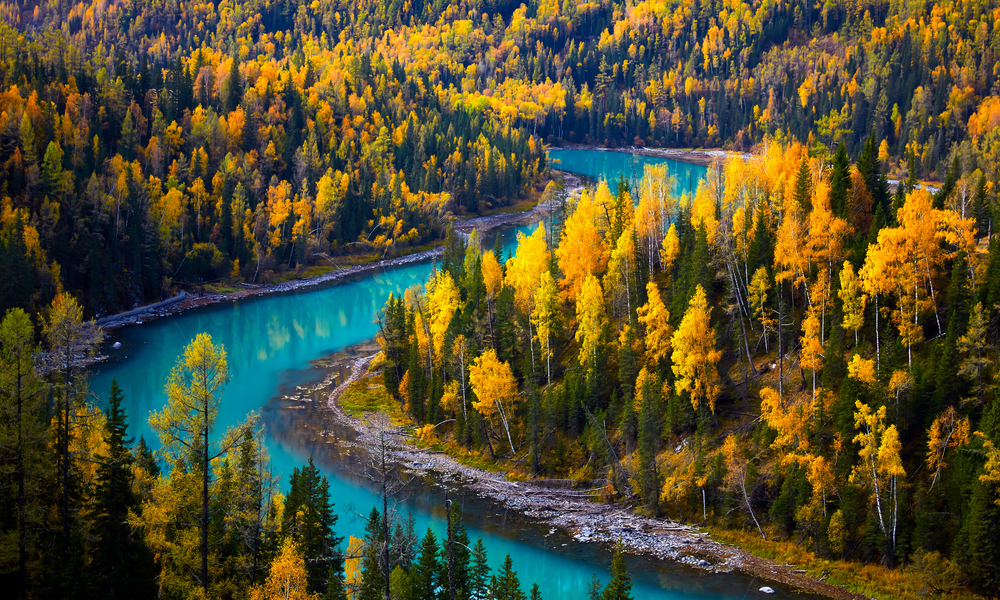 Travel to Northwest China's Xinjiang Uygur Autonomous Region gained instant popularity among Chinese tourists on Thursday, which showed their practical support for the region, after some foreign clothing brands announced their refusal to use cotton produced in the region.
Searches for "where to go in Xinjiang this April" surged 275% on domestic travel services platform Mafengwo in the 24 hours ended at 2 pm on Thursday, according to the latest statistics provided by the platform to the Global Times.
Searches for "free tours in Ili Kazak Autonomous Prefecture" in Xinjiang jumped 200%, the company added.
Pre-bookings of guesthouses in Xinjiang rose 60% on Wednesday and Thursday compared with last month, domestic guesthouse booking platform Tujia told the Global Times.
On Chinese social media Weibo, many netizens expressed their willingness to "travel to Xinjiang" and showed the hashtag "I support Xinjiang cotton."
These developments came after statements over Xinjiang by several foreign clothing brands, including Swedish clothing giant H&M and US sportswear maker NIKE, which are facing a backlash among Chinese consumers.
Air tickets to Xinjiang have become hard to get as a great number of people have applied to join group tours to the region after the coronavirus was contained within China, Geng said, adding that the park will welcome the first group of about 300 tourists from East China's Shanghai, Jiangsu and Shandong provinces on April 19.
Nearly 2,000 tourists have made bookings of group tours from Shanghai to Xinjiang for the April-June period, the airlines added.
Read original article