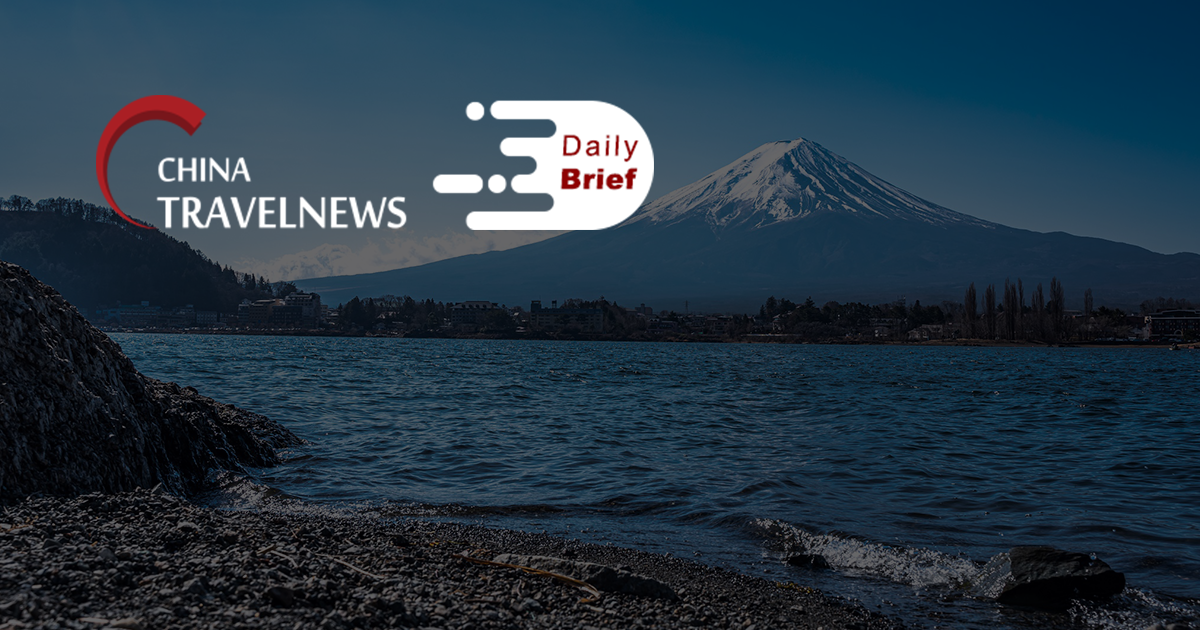 China's outbound travel sector to recover in 5 years: ForwardKeys
>> China's outbound tourism industry is going to basically return to pre-pandemic normal level in five years, according travle analytics company ForwardKeys, which projected that the world's second biggest economy will its outbound travel sector return to just 25% of the 2019 level this year.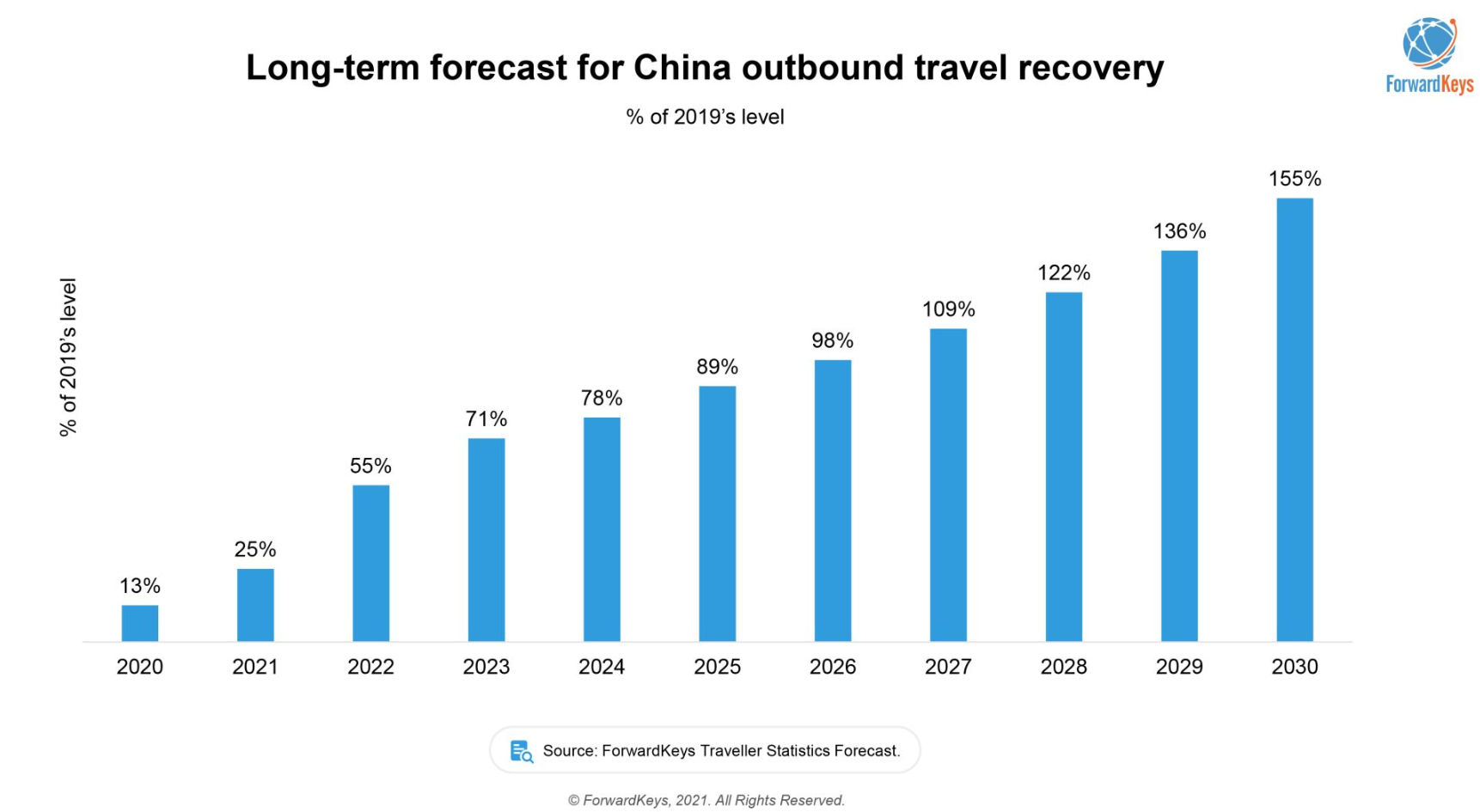 ForwardKeys said that by 2026 Chinese outbound tourism will recover to 98% of the 2019 level and that by 2030, the market size will be more than 1.5 times it was prior to COVID-19.
China studying international travel policies for inoculated groups
>> China has been paying close attention to policies and measures taken by various countries after vaccination, and is studying the policy of international travel for inoculated groups, according to Li Bin, a deputy head of China's National Health Commission. The country said its four COVID-19 vaccines can meet the combined demand of domestic inoculation, foreign aid and exports.
China's new domestic vaccine mandate could devastate future North Korea travel
>> The Chinese government is asking foreigners to get its domestic-brand COVID-19 vaccine before entering the country — a move that could have grave consequences for any future travel to and from North Korea, according to analysts. In the long term, if the new Chinese vaccination requirements are imposed without exception, there is a risk that regulations could further cement as a result of geopolitical wrangling.
More flights serve Beijing amid easier quarantine policies
>> The number of flights entering and leaving Beijing is surging due to a loosening of quarantine policies for travelers, a sign of the gradual recovery of China's transportation and tourism sectors after the pandemic. A total of 1,668 flights entered or left Beijing Capital International Airport and Beijing Daxing International Airport on Tuesday, up 20.1% over March 9 and the highest so far in 2021, according to Chinese flight information provider VariFlight.
Hong Kong vaccine takers could be exempt from certain travel restrictions
>> Hong Kong authorities are looking into driving up Covid-19 vaccinations by offering incentives such as exempting jab recipients from certain travel restrictions and social-distancing measures, the city's leader has revealed. Medical experts said the government's plan to offer incentives would be helpful in boosting the city's vaccination rate, but it needed to strengthen public confidence in the jabs.
Cathay Pacific must cut down oil hedging
>> Loss-making Cathay Pacific Airways gambled for far too long and far too much on fuel hedging, as oil prices fell from their 2008 peak, says investment expert Dr Chek. He said hedging dragged down Cathay's profitability between 2016 and 2019, pointing out that the airline's hedging losses over those years were HK$8.4 billion, HK$6.3 billion, HK$1.4 billion and HK$0.1 billion respectively. Were it not for those losses, it would have made a profit of HK$7.9 billion, HK$5.1 billion, HK$3.7 billion and HK$1.7 billion for those four consecutive years.
HNA Group commences restructuring with 321 subsidiaries
>> HNA Group, one of the largest conglomerates in China, has commenced a massive bankruptcy restructuring process involving 321 subsidiaries. The restructuring follows creditors of the group filing applications with High Court in Hainan calling for the group's bankruptcy due to its huge debt crisis USD 107 billion.