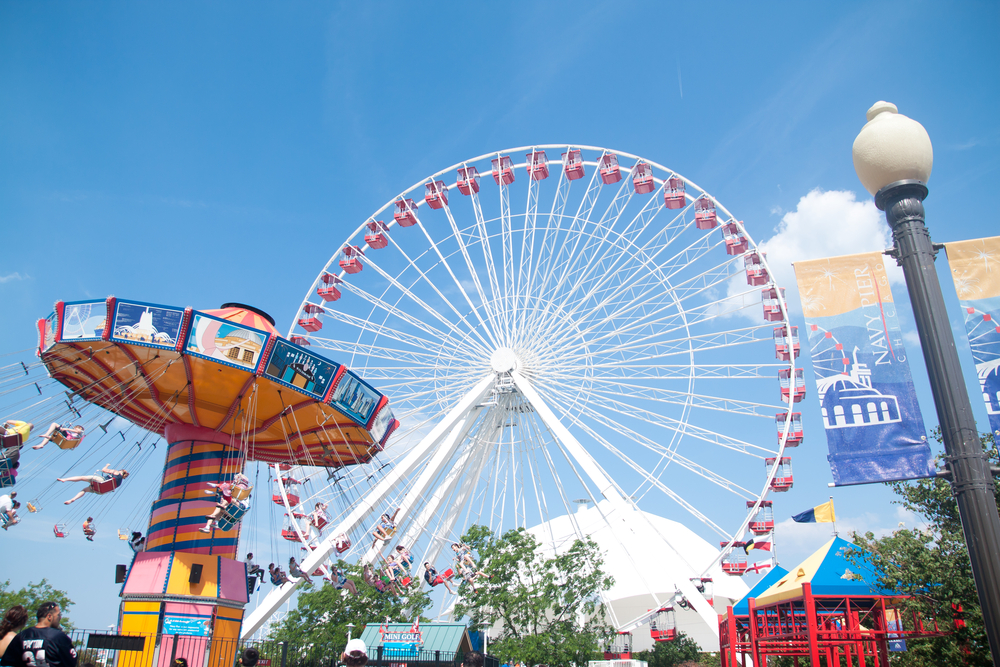 Legoland, a theme park chain owned and operated by Merlin Entertainments, has been active in China in recent years.
The first Legoland park located in southwestern Chinese province Sichuan began construction in June 2020, and is set to open in 2023 as planned. Last month, Legoland Shanghai Resort announced that it would commence construction later this year before opening its doors to visitors in early 2024. Meanwhile, Merlin had also confirmed that the Legoland Beijing would be located at the Qinglonghu Town of Fangshan District.
With international theme park groups accelerating their growth in China, a new era of expansion is imminent.
Expansion tides of international theme parks in China
The opening of Shanghai Disneyland in June 2016 marked the first wave of the international theme park chains' expansion in China. The race for adding theme parks has since heated up. Before the entry of Disneyland, the domestic theme park market was dominated by local giants like OCT and Fantawild, and real estate developers such as Wanda and Sunac.
The outstanding operational performance of Shanghai Disneyland was reassuring for other international giants including Universal Studio, DreamWorks Studio and Merlin Entertainments to enter the China market. Data showed that China has 11 of the top 20 theme parks in Asia, and 59 more parks are in the pipeline, demonstrating the international theme park brands' ambition in the country.
The second wave of expansion is expected in five years. The total capital invested for theme park projects in China from 2021 to 2025 is likely to snowball to RMB 130 billion (USD 20 billion), with an average of around RMB 2.9 billion invested for each park, which is much higher than the level of investment in the past two decades, according to real estate big data service provider Cric China.
US-based infrastructure and engineering company AECOM reported that about 80 theme parks are scheduled to open between 2021 and 2025 in China. The next five years will see significant growth for entertainment service operators. Merlin's deploying of three Legoland parks in China will likely intensify market competition.
Why are they expanding so fast in China?
A few years ago, Merlin Entertainments's CEO Nick Varney said that the company planned to build 20 more Legoland parks in the next few years, and at least five of them will be located in China.
Merlin opened its first Legoland in 1968 and now has eight Legoland parks worldwide. It took Merlin over half a century to expand to such a scale. But now, it vies to finish its second round of ambitious expansion in just a few years. Other international brands such as Disneyland and Universal Studio are also in the race.
Why are these international theme park brands so anxious to expand in China?
The answer lies in the great opportunities in the market. as well as the pressure of growing their business.
Euromonitor International pointed out a few years ago in a report on global tourism market trends that China would grow to be the largest theme park market by 2020, with the retail sales revenue of theme parks increasing by 367% from the level of 2010 to reach USD 12 billion, and daily visitors exceeding 330 million. Although the outbreak of Covid-19 has evaporated a large percentage of anticipated passenger traffic, the overall market is still showing potential for growth. With China leading the recovery of travel, it becomes even more imperative for investors to jump in.
Data shows that only 13% of Chinese travelers visits theme parks, which is much lower than the percentage of 65% in the U.S. For international theme park brands, China is still in its "Golden Age" with abundant growth opportunities.
While international brands are embracing the great potential of the market, they are also confronted with fierce competition. Only by accelerating their pace of expansion can these brands consolidate their position in China. Before their entry, local theme park operators such as OCT, Chimelong and Fantawild already had a firm foothold in the market. Even new players from other industries such as property developers Wanda and Evergrande and resort operator New Century are also emerging, despite their lack of branding and operational experience in the theme park sector.
Aside from local rivals, Disneyland, Joypolis, Six Flags and other international competitors are also making the competition keener.
Going after this dynamic market, no international theme park brand can afford to stay in the comfort zone. They have to rev their engines and move forward at full speed.