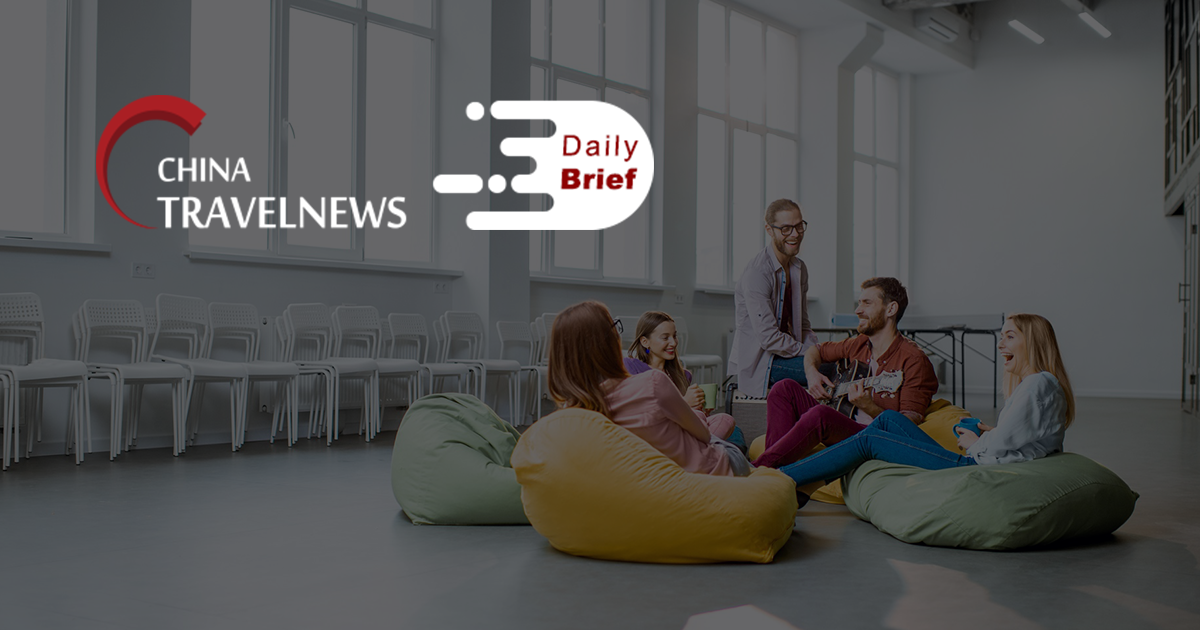 Chinese travelers are more optimistic about travel in 2021
>> Global research by Expedia has found that Chinese travelers are more optimistic about travel in 2021 than travelers from other Asia Pacific countries, with more than three-fourths expressing positive sentiment, the highest across all 11 markets surveyed. Many of the rationales that drove travel in Asia Pacific during COVID-19 – such as needing a change of scenery, using vacation days, or visiting friends and family – will carry over to this year, according to the report.
Amadeus Hospitality data shows recovery signs for China's domestic travel
>> Amadeus data shows a steady recovery in occupancy starting from June 2020 throughout the second half of 2020. In some instances, such as China's National Holiday in October 2020, the occupancy rate reached the same level as back in 2019, and for the week of 6th September 2020, the occupancy was higher than the same time period in 2019. Some 11% more bookings were made on the day of travel in 2020, while long-term planning between 8-14 and 15-30 days declined by 3% and 6% respectively.
Radisson Collection launches in China
>> Radisson Collection Hotel has debuted in the China market with its inaugural property in Shanghai. The hotel will be joined by a second in the second quarter this year, when the newly built Radisson Collection Resort, Nanjing opens its doors. Backed by parent Jin Jiang, Europe-based Radisson has an ambitious five-year strategy to triple its portfolio in the Asia Pacific.
Family-activity space provider Mini Mars secures tens of millions of yuan
>> Mini Mars, a one-stop service provider focusing on family-activity space, announced that it had raised tens of millions of yuan in its Series A financing round, solely invested by CYTS Hongqi Fund, according to business media platform 36Kr. It has four stores in Shanghai and more than 200,000 family members. The company aims to launch more than 10 stores across the country in 2021.
North America poised to overhaul Asia Pacific for daily passenger jet flights
>> Asia Pacific appears destined once again to slip behind North America by volume of tracked daily passenger jet flight arrivals as China's drive to discourage holiday travel in the run-up to Lunar New Year takes its toll on passenger demand in the region.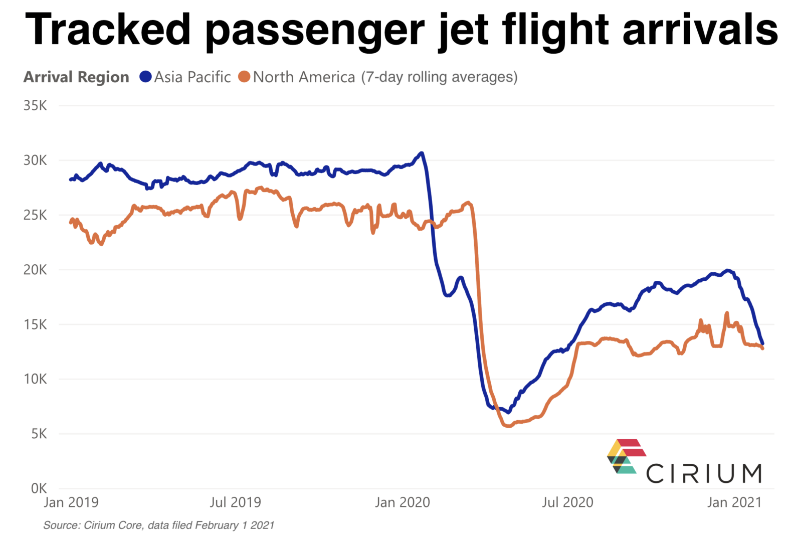 Including both domestic and dramatically-curtailed international operations, seven day rolling average flight arrivals at Asia Pacific airports had declined to just over 13,000 by February 1, down from December's peak of nearly 20,000. North America meanwhile spent the second half of January holding steady at close to 13,000 daily flights
China Eastern Airlines gets $1.7 billion lifeline from parent firm
>> China Eastern Airlines has received a cash injection of RMB 10.8 billion (USD 1.7 billion) from its parent company China Eastern Air Holding to help tide it over the Covid-19 pandemic which has slashed passenger turnover by half. The airline's passenger turnover plunged 51.6 percent last year from the year before.
Rich shoppers stuck in China fuel an unlikely boom in duty free
>> Covid-19 travel restrictions have hammered profits of duty free businesses worldwide, except China's Hainan Island, where even domestic visitors can shop duty free. China's share of the global luxury market—the goods typically sold at duty free—almost doubled last year to 20%, according to consultants Bain & Co.