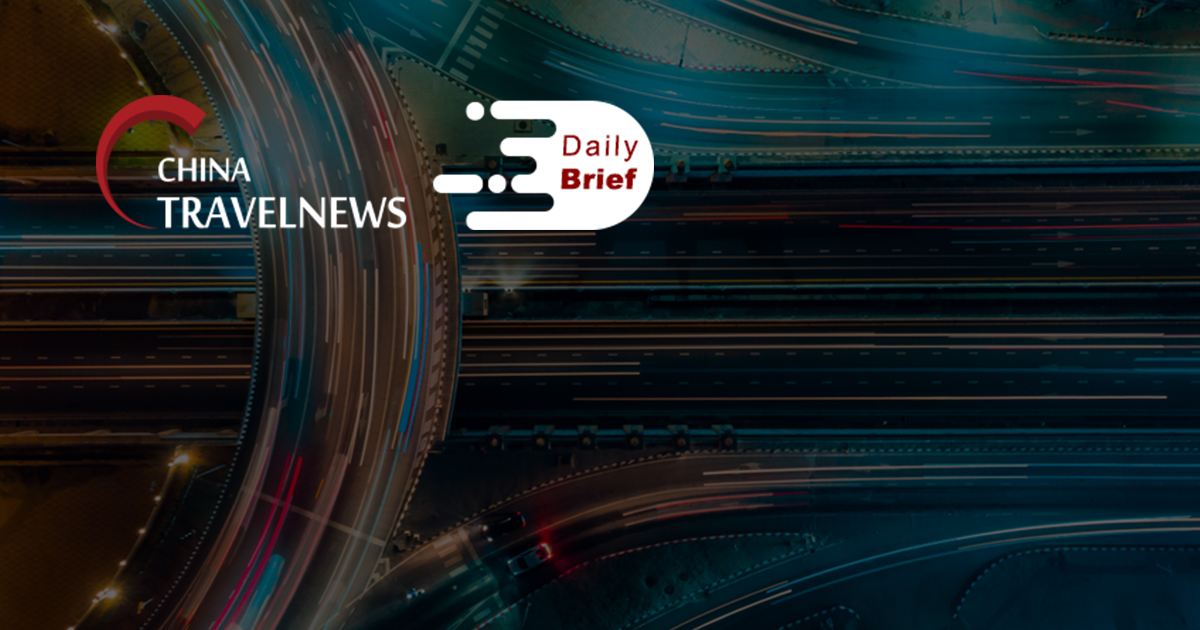 Alibaba Fliggy adopts Amadeus MetaConnect
>> Fliggy, Alibaba's online travel platform, has announced a new long-term agreement with travel technology provider Amadeus to deliver seamless traveler shopping experiences. The new agreement will help Fliggy better aggregate and normalize travel content from multiple sources and enable it to offer more customized products and services to travelers.
OYO picks its China executives to lead International units
>> OYO has appointed its China unit CEO Gautam Swaroop to drive OYO International, which will also include hotels in the European Union and the United States. OYO founder Ritesh Agarwal said the company's China RevPar is back to 74% of pre-COVID level, OYO now has 2000+ hotels in the country and consistently is "adding thousands of rooms per month".
China suspends most foreign nationals traveling from Canada
>> China has temporarily blocked entry to foreign nationals traveling from Canada, even those with current residency permits, the Chinese embassy in Ottawa said. Canada, with a population of about 38 million, has recorded more than 775,000 Covid-19 cases and nearly 20,000 deaths.
Hainan Airlines among alleged victims of $10 billion embezzlement
>> Three units of HNA Group, once China's most acquisitive conglomerate, said nearly $10 billion had been embezzled by shareholders, in disclosures to stock exchanges that come amid a government-led probe into the deeply indebted group. As many as 500 companies linked to HNA Group are expected to go into bankruptcy restructuring.
New Zealand's $1 billion cost of a whole year without Chinese visitors
>> February 3 marks the first anniversary of New Zealand closing its borders to tourists from China. Pre-pandemic, China was New Zealand's second largest-tourism market after Australia and spending by 390,000 Chinese visitors in 2019 hit $1.7 billion. Although some Chinese managed to get their holiday in before the border closure, and some opted to extend their stay, it's estimated the loss in Chinese tourist spending over the past year is in the region of $1 billion.
Railway trips of China's new year travel season nosedive
>> The number of railway passenger trips took a nosedive in the beginning days of the 40-day Spring Festival travel season amid stringent epidemic control measures, data from the national railway operator showed Sunday. Trips made in the first three days of the usual travel peak were down nearly 75 percent year on year.
China's big three airlines warn of up to $6 billion in annual losses
>> While benefiting from a faster recovery in domestic travel than other international carriers, China's three big state-owned airlines warned that they expect combined net losses of up to $6 billion for 2020. China Southern Airlines, China Eastern Airlines and Air China estimate net losses for last year to be between 31.2 billion to 38.8 billion yuan ($4.85-6.03 billion), compared with profits of 12.2 billion yuan in the pre-pandemic year of 2019. Still, China Southern's 96.85 million passengers in 2020 is likely to be the largest tally among global carriers, as U.S. rivals have suffered much sharper declines.