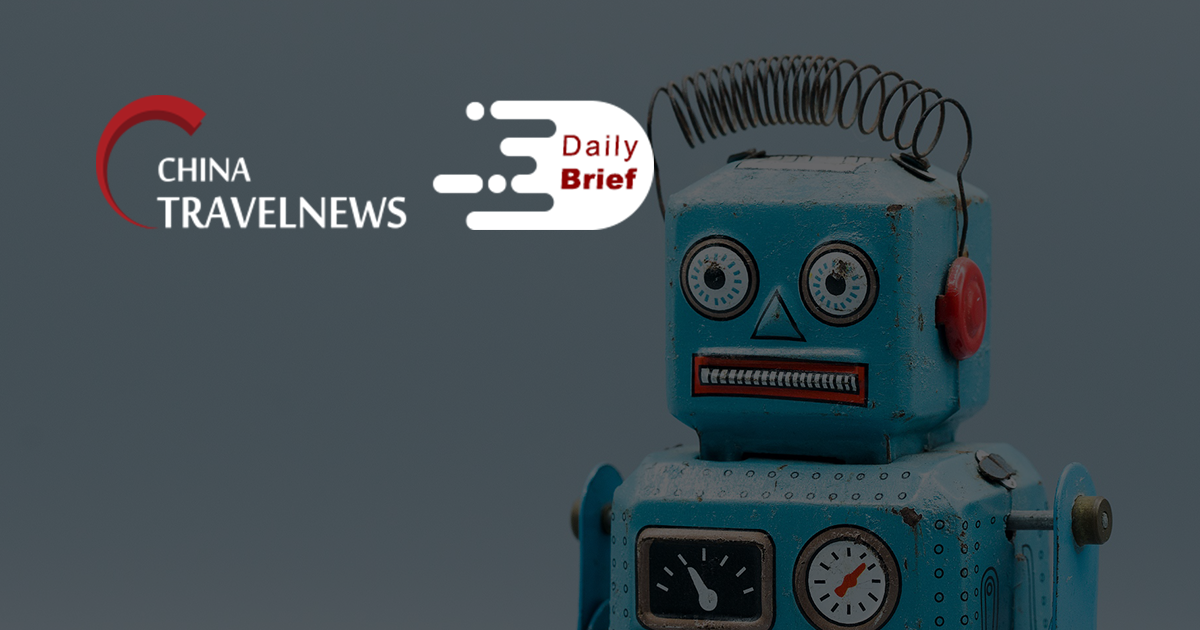 Trip.com data: Rising demand for quality family trips
>> Due to the impact of Covid-19, the number of trips took by Chinese families in 2020 reduced to an average of 2.4 trips, down from 2.7 trips in 2019, according to a report of Trip.com Group. With outbound travel suspended due to the impact of Covid-19, many families turned to domestic trips, and showed greater demand for quality travel products – 45% of the family tours opted for four- or five-star hotels.
Hotel service robot supplier Yunji secures $77 million in 10 months
>> Service robot supplier Yunji Technology has announced the completion of its Series C financing round, led by Qiming Venture Partners and joined in by CITIC Securities and existing investors including Tencent Investment, AlphaX Partners, Lenovo Capital and Lanting Capital. This marks the company's second funding round after the B+ round in just 10 months, raising a total of RMB 500 million (USD 77 million) in two rounds of funding.
China's Enlight Media moving ahead on $2.5 billion theme park
>> Chinese film and TV studio Enlight Media says it is moving ahead with the development of a movie-inspired theme park in Yangzhou, eastern China. It has selected Hollywood firm Legacy Entertainment as the designer of the park's core Enlight Epicenter component. The location-based entertainment project requires an investment of $2.5 billion (RMB16.4 billion)
Accor sets ambitious line-up for new hotel openings in 2021
>> Despite unprecedented challenges, French hotel chain Accor plans to expand its portfolio in 2021 with a series of new hotel openings throughout this year. Accor plans to make more investments in the lifestyle category, which currently accounts for roughly 5% of the group's annual revenue, and represents 25% of the company's development pipeline by value.
Skyscanner pinpoints unserved routes for airlines via traveler intent tech
>> Skyscanner wants to help airlines gauge demand and find more profitable routes via the addition of an Unserved Routes module to its business intelligence technology. The module enables airlines and airports to see the latest data on what travelers are looking for and when. While historical data is still important, with travel demand changing every day, airlines are unlikely to make pricing decisions for the forthcoming summer based on what happened in 2019.
Chinese tourists contribute $37.2 million to Ethiopia in 2020
>> Ethiopia recorded around USD 37.2 million in revenue from 9,925 Chinese tourists in 2020, according to the Ethiopia Ministry of Culture and Tourism. China is the second-largest source of tourists visiting Ethiopia, only after the United States.
Hong Kong extends travel ban to Ireland and Brazil
>> Hong Kong is extending its strict travel ban to anyone who has been in Brazil or Ireland during the past 21 days. The move follows the introduction of a ban earlier in January on flights from the United Kingdom and South Africa to stop a new, more virulent strain of the coronavirus from entering China's Special Administrative Region.