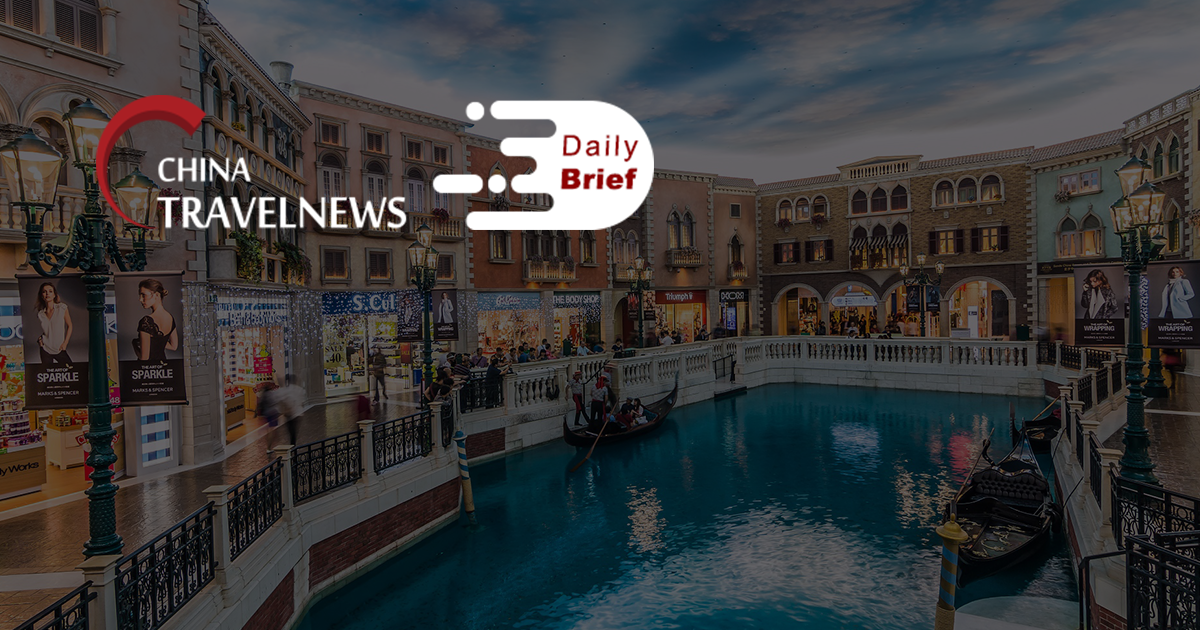 Shareholder urges MGM China to bring in new investors like Meituan, Trip.com or Huazhu
>> Mr. Sean Ma, founder of Snow Lake Capital which owns a 7.5% stake in MGM China, wrote in an open letter to advise the Macau-based gaming and lodging resorts operator to consider adding strategic investor such as Meituan, Trip.com Group, Huazhu Group or Sunac China Holdings.
Mr. Ma said the new strategic investor will bring significant non-gaming resources to both MGM China and Macau and MGM Resorts International can be an important partner for the strategic shareholder's future internationalization efforts, especially in outbound consumer services to the U.S. and Japan.
China restricts travel for 11 million people in northern city
>> Travel has been restricted to a northern Chinese city of 11 million people and schools closed as authorities Wednesday moved to snuff out a cluster of Covid-19 after dozens were infected. Ten major highways leading into the city of Shijiazhuang, around 300 kilometers (200 miles) south of Beijing, have been closed and a bus terminus was closed in an attempt to prevent the virus spreading beyond the city in Hebei province.
Qantas pushes back flights to Hong Kong, Japan
>> Qantas has delayed the proposed March 29, 2021 restart of its flights to Singapore, Hong Kong and Japan. The trio of popular Asian destinations were set to join New Zealand as the airline's sole international destinations through to mid-2021, in the hope of COVID-safe travel bubbles opening up to those countries. However, Qantas' revised schedule now sees its Singapore, Hong Kong and Japan flights pushed back to July 1, 2021.
China Eastern subsidiary outlines launch network
>> China Eastern's new subsidiary OTT Airlines is planning to launch at least five routes during the first quarter of 2021 as it seeks to gain a foothold in China's domestic market. Over the next three months, OTT intends to expand its network to include four more routes, each of which will originate at Shanghai Pudong (PVG).
Dufry forms partnership to grow duty-free business in Hainan
>> Dufry AG and Hainan Development, a Chinese state-owned company in Hainan Province, have signed a strategic cooperation agreement to develop opportunities in the southern Chinese island's travel retail market. Dufry, in addition to the supply of global brands, will share its global experience in travel retail with Hainan Development.
Helena Rubinstein Travel Retail, China Duty Free Group partner in immersive experience
>> Helena Rubinstein Travel Retail Asia Pacific has partnered with China Duty Free Group for the brand's first online-to-offline luxury travel event in Sanya, Hainan. The event attracted an audience of 25 million viewers via live streaming.
Xinjiang's tourism boom driving tourism connectivity under CPEC
>> China's Xinjiang Uygur Autonomous region has developed tourism while controlling the pandemic in 2020. In 2020, tourist attractions in Xinjiang have an all-round update. Among them, 19 scenic spots got 4A level and Karamay World Devil City Scenic Spot got 5A level. A cultural corridor is constructed to link tourism of Pakistan and China.
China's ARJ21 jetliner hits record-high annual delivery of 24
>> China's ARJ21 regional jetliner hit a record high annual delivery of 24 aircraft in 2020, according to the Commercial Aircraft Corporation of China (COMAC). As of the end of 2020, these ARJ21 jetliners have safely carried around 1.6 million passengers. COMAC is also the developer of C919 single-aisle passenger aircraft.