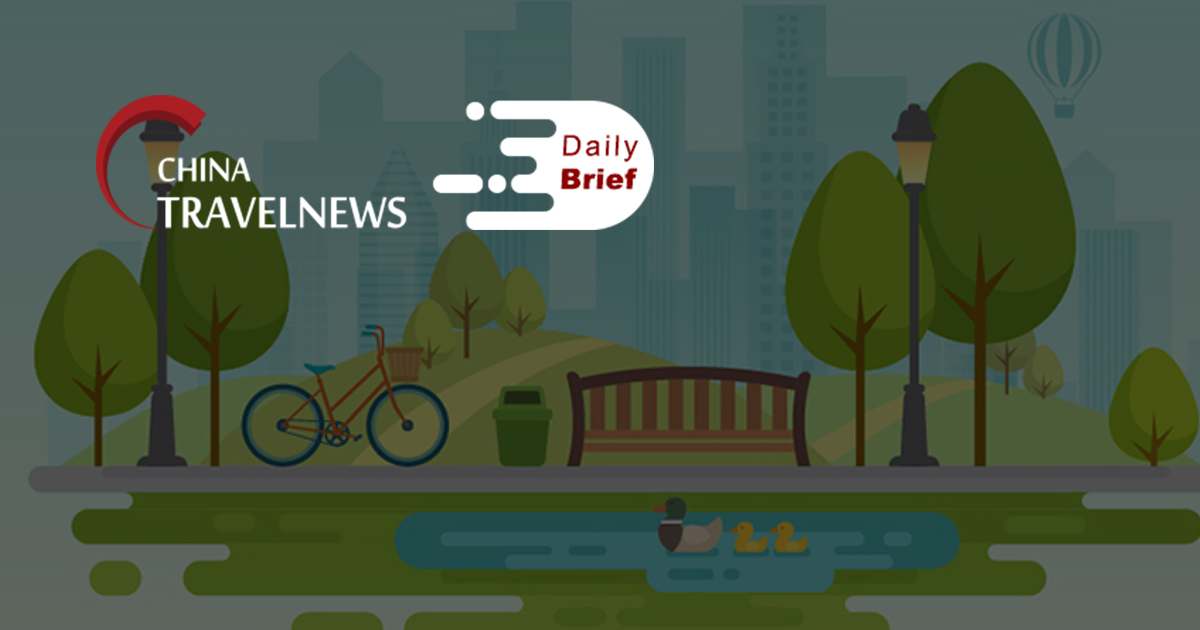 COTRI projects 100 million international trips by China in 2021
>> China Outbound Tourism Research Institute (COTRI) is forecasting 100 million international trips by mainland Chinese in 2021, with CEO Wolfgang Georg Arlt sealing China "as the number one international tourism source market again" and well elbowing out the number two, USA, which "will see much lower outbound numbers especially in the first half of 2021". China is the "tallest within a group of dwarfs" in recovery, and the proverbial light at the end of the tunnel "looks very much like a Chinese lantern," he said.
Disneyland Hong Kong closes for third time amid pandemic
>> Disney announced that its Hong Kong park would close a third time due to restrictions put in place because of an uptick in novel coronavirus cases. The park closed initially on Jan. 26 and reopened in June. It closed again in July and then reopened in September. The Hong Kong park will close on December 2. There is no date for when it may reopen. Currently, Disneyland Paris and Disneyland Resort in Southern California are closed. Walt Disney World in Florida, Shanghai Disneyland and Tokyo Disney Resort remains open.
Hong Kong, Zhuhai airports deepen cooperation
>> Hong Kong's Airport Authority (HKAA), which operates Hong Kong International Airport, is attempting to strengthen its role as an international aviation hub during the pandemic. HKAA is set to buy a stake in Zhuhai Airport, located close to nearby Macau. While the new investment details remain unknown, they are expected to be announced very soon.
Local hotel bookings double after shy handsome Tibetan video goes viral
>> A promotional video for Sichuan Province's tourism featuring a shy and ruggedly handsome 20-year-old Tibetan is paying off with the number of hotel bookings doubled in his hometown in Garze Tibetan Autonomous Prefecture and invitation for him to visit other provinces across the county. Citing Qunar, a Chinese travel platform, media report said hotel bookings in Garze had climbed by 89% compared to the same period last year.
Asia Pacific hotel performance improves slightly in Q3
>> Although Asia Pacific hotel performance only slightly improved, markets with large domestic investment bases were seen to be leading investment activity, according to the Colliers Hotel Insights report. The most liquid markets in Q3 were South Korea, China, and Taiwan, while markets such as Japan, Hong Kong, Singapore and India saw little investment sales during the quarter.
Trial begins for CommonPass health pass for global travel
>> The Commons Project Foundation and the World Economic Forum announced international trials starting last month for CommonPass, a digital health pass for travelers to securely document their certified Covid-19 test status, while keeping their health data private. Cathay Pacific and United Airlines trialed the system in October with select volunteers on flights between London, New York, Hong Kong and Singapore, with government authorities observing. Deployments are planned with additional airlines and routes across Asia, Africa, the Americas, Europe and the Middle East in quick succession.
Chinese OTA Tuniu reports net loss of $9.1 million in Q3
>> Tuniu Corporation, a leading online leisure travel company in China, reported that revenues from packaged tours declined 88.4% in the third quarter of 2020. Net revenues were down by 85.5%. The company expects net revenues to fall by 70%-75% in the fourth quarter.
Tuniu stakeholder JD.com is selling its 21.1% shares of the leisure online travel company to tour opeartor giant Caissa Sega Tourism for RMB 458 million. Tuniu said the share purchase agreement was closed and the buyer will complete the payment "by a deferred payment".