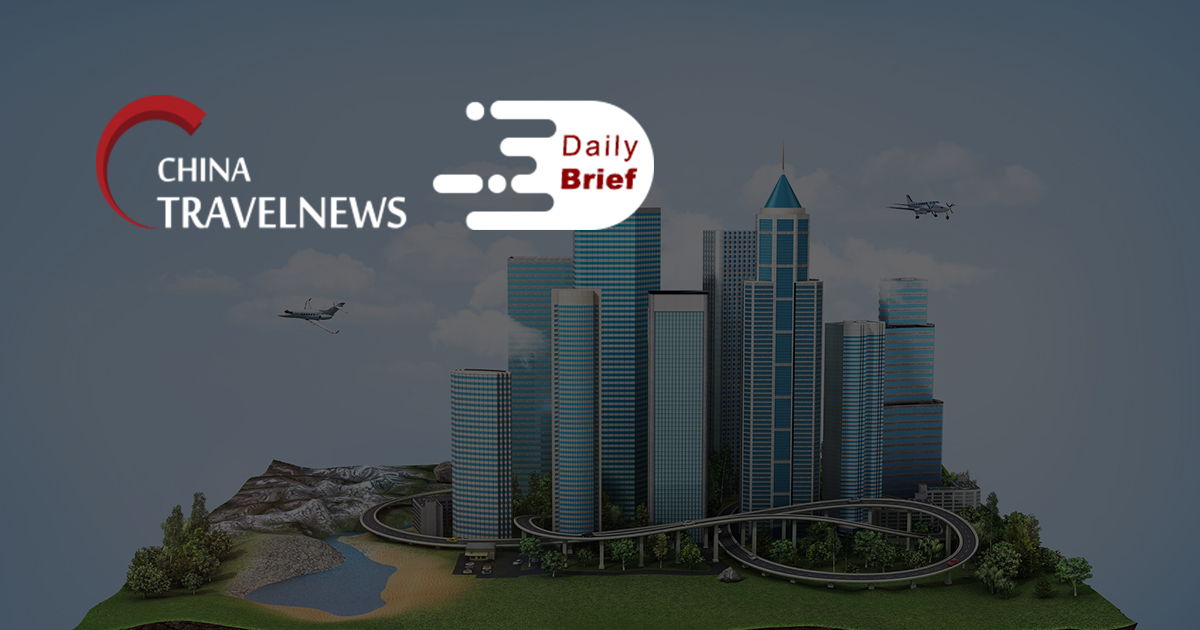 Thailand: Building Chinese market part of Special Tourist Visa
>> As the majority of foreigners signing up under the special tourist visa (STV) are from China, Thailand may gradually build up this market for a healthier rebound of around 7.4 million arrivals next year, says the Tourism Authority of Thailand (TAT). Based on the TAT's strategic plan for 2021, it expects Chinese arrivals to total 7.45 million, assuming travel restrictions are relaxed.
Marina Bay Sands launches flagship store on Alibaba Fliggy
>> Marina Bay Sands launched its flagship store on Alibaba's Fliggy platform on Oct 28. The iconic hotel in Singapore aims at reaching the Chinese consumers through its first partnership with Fliggy. The flagship store will participate in Alibaba's Singles Day annual campaign this year to offer consumers discount.
Trip.com Group's charter flight service debuts at Macau exhibition
>> Trip.com Group officially extended its charter flight service business in Macau. The company view Macau as a priority for groundbreaking air charter connections between domestic and international destinations. Trip.com Group is now offering a fleet of over 3,000 aircraft on offer from more than 200 international operators for travelers to browse online.
China adds more domestic flights, supporting jet demand
>> China is planning to operate almost 20% more domestic flights in the next five months as the government looks to support the economy and compensate for a collapse in international travel. But total flight numbers are still likely to be down on last year, according to Argus calculations. China's civil aviation bureau and airlines have scheduled an average of 84,634 domestic passenger flights a week for the coming winter and spring season, which runs from October 25 to March 27, 2021. The figures exclude flights to and from Hong Kong, Macau and Taiwan.
Most Cathay Pacific pilots and cabin crew accept permanent pay cuts
>> Hong Kong's Cathay Pacific Airways said a majority of pilots and flight attendants had signed new contracts that will result in permanent pay cuts. Cathay last week announced plans to cut 5,900 jobs to help it weather the pandemic, including nearly all of the positions at its regional airline Cathay Dragon, which it has shut down.
Wyndham's Greater China RevPAR down by 29% in Q3
>> Wyndham Hotels & Resorts reported a USD 27 million net income for the third quarter this year, and an adjusted EBITDA of USD 101 million. Wyndham's Greater China RevPAR was USD 13.26 in the third quarter, down by just 29% year-on-year, while the company registered a steep 70% decline in the first quarter this year.
China's hotel industry sees steady recovery and new trends in H2
>> As China's hotel industry recovered in the third quarter of this year, the market prosperity index has also been rising steadily and climbed to -40 in the fourth quarter, nudging closer to the level of the second half of last year, according to hotel and travel consulting firm Horwath HTL China. The impact of the pandemic lingers, and Chinese consumers' minds and behaviors have already radically changed.
China reports a total number of 9,923 star-rated hotels in Q2
>> In the second quarter of 2020, China had 9,923 star-rated hotels registered in the national statistic management system, including 850 five-star hotels and 2,564 four-star hotels, according to the report released by the Ministry of Culture and Tourism of China. Occupancy rates and RevPAR fell year-on-year in all the top 10 destinations, but nine out of the top 10 posted rises in ADR.