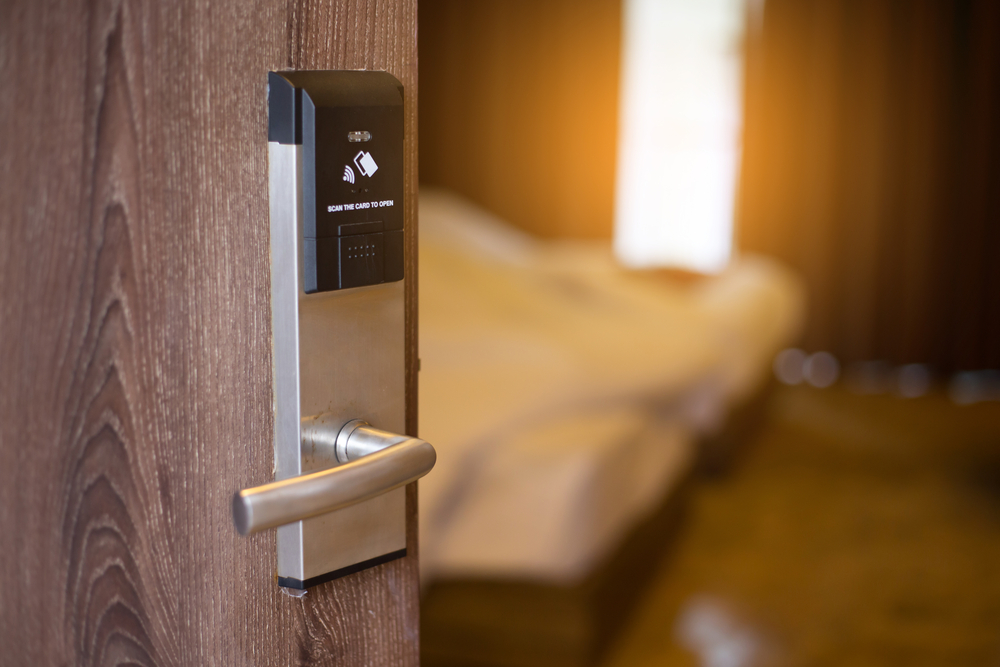 As China's hotel industry recovered in the third quarter of this year, the market prosperity index has also been rising steadily and climbed to -40 in the fourth quarter, nudging closer to the level of the second half of last year, according to hotel and travel consulting firm Horwath HTL China.
Future prospects are still worrying for the whole industry, but public fears are gradually subsiding as Covid-19 comes under control in the country.
Among hoteliers in different regions in China, those in Hainan are more optimistic in the fourth quarter. Hainan has become the only region that saw a positive 47 in the overall prosperity index, as the peak season will return in the fourth-quarter and strong growth recorded in summer. By contrast, all other regions have shown pessimistic sentiment, particularly the northern areas.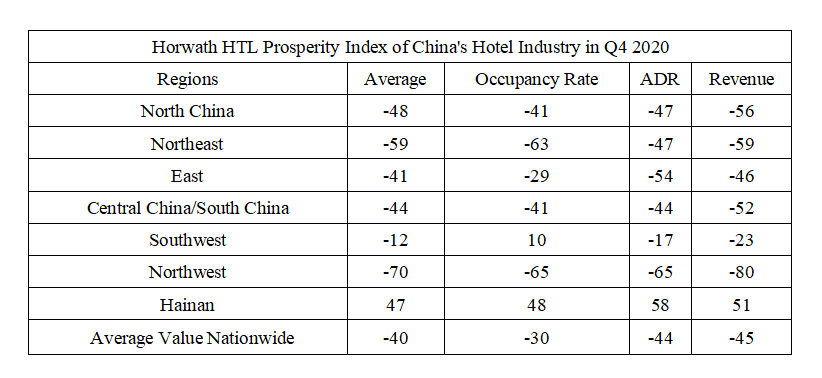 Nationwide, of the major indicators for hotel performance - occupancy rate, ADR and total revenue - the occupancy rate index is relatively high at -30.
According to the city prosperity index, four first-tier cities – namely Beijing, Shanghai, Guangzhou and Shenzhen – have similar expectations for the market. In general, Guangzhou is recovering faster than Shanghai and Shenzhen, while Beijing is lagging behind, though the difference in the index value is negligible, ranging from -57 to -51, all below the national average, indicating that the public has insufficient confidence for the fourth quarter.
As the best performing island holiday destination in China, Sanya had its prosperity index hitting 51, reflecting the local industry is showing strong confidence for the fourth quarter.
Given the complex and changing international epidemic situation, the hotel industry is expecting a longer cycle on the impact of Covid-19. About 35% of respondents believed that the industry would recover within half an year, while more than 50% of respondents expected the impact to last even longer, at least till the middle of 2021.
As to operational indicators, both RevPAR and total revenue have recovered to 70% of last year's levels. Hainan even posted a 4% year-on-year increase. Thanks to its advantageous geographic location as an island with offshore duty-free policy, Hainan benefited the most during the pandemic.
Similarly, China's southwestern region is also gathering positive momentum because of its unique tourist destinations.
Due to the second wave of Covid-19 in July, hotel RevPAR in northwestern and northeastern China remained low. It takes longer time to return to the same level of last year.
In August, hotel RevPAR in Sanya basically recovered and revenue restored to 97% of last year's level. Least affected by the international economic situation, Guangzhou has also shown a solid recovery trend, with both hotel RevPAR and revenue recovering to 80%. Due to strict regulations and the second outbreak of Covid-19 earlier this year, Beijing is bouncing back slower.
Hotels of different star ratings are at different phases of recovery. The average RevPAR and revenue of five-star hotels have recovered to 76% of last year's level, while those of four-star hotels fell short by nearly 15%. On one hand, five-star hotels are providing big discounts to attract more travelers. Four-star hotels have lost their advantages in pricing. On the other hand, consumers have turned from price-sensitive to be safety-sensitive since the outbreak of Covid-19. They are more likely to choose hotels with higher star-rating for better sanitation and hygiene amenities. As a result, the recovery of four-star hotels is more challenging.
China's hotel industry has gone through the darkest time since the Covid-19 outbreak in the first quarter, seen signs of recovery in the second quarter, and ushered in a long-waited full domestic recovery in the third quarter. The impact of the pandemic lingers, and the Chinese consumers' minds and behaviors have already radically changed.
Horwath HTL China projected four major consumer trends post-pandemic:
* Holiday travel will be indispensable.
* Hygiene measures will be the new normal.
* Online marketing will be vital.
* Hoteliers will need to be more agile.