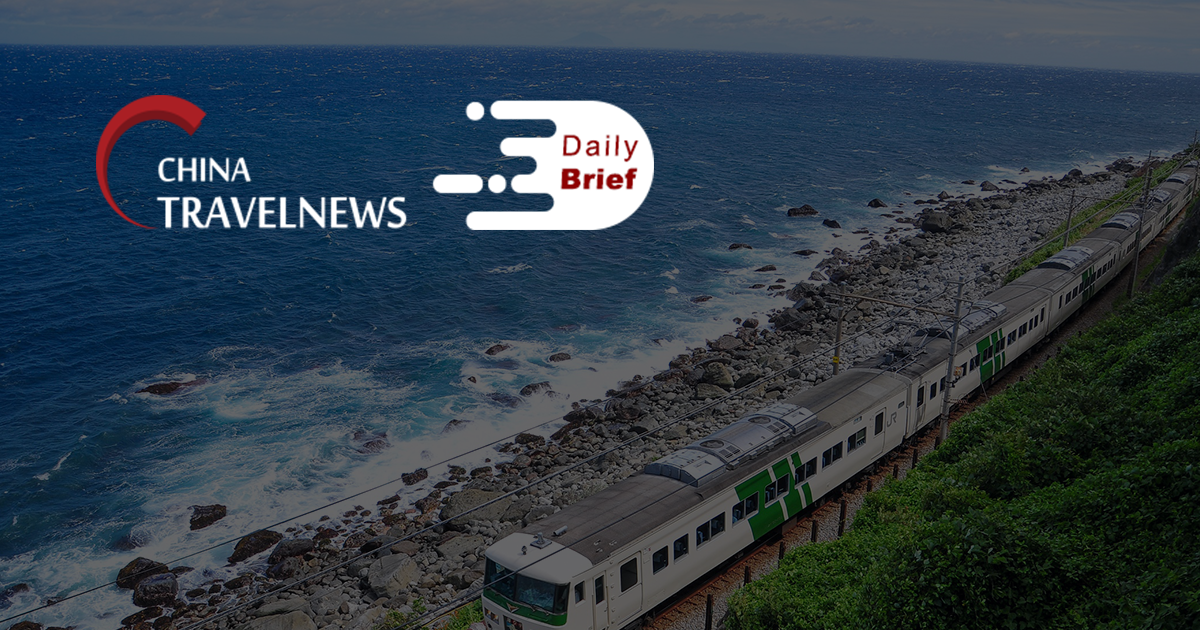 China could emerge as main tourist source market for Kenya post-COVID-19
>> China has the potential to emerge as Kenya's top tourism source market post-COVID-19, the African country's tourism agency said on Thursday. Fred Okeyo, acting director of market development of the Kenya Tourism Board, told Xinhua in Nairobi that the Asian nation is currently among the top ten countries that provide tourists to Kenya.
China continues to ban outbound and inbound tour groups
>> China will continue to suspend outbound and inbound group tours in a move aimed to prevent international travelers from bringing the coronavirus into the country. The decision was made due to the risk of a resurgence in COVID-19 cases across the country this winter, authorities said. Beijing says it will continue to suspend outbound group tours and ban travel agencies from allowing inbound tours.
September softness dents Accor rebound, with China leading recovery
>> Accor's third-quarter revenue per available room fell 62.8% year over year, showing a marked improvement over the second-quarter drop of 88.2%, the company announced in an earnings release Thursday. Accor's third-quarter RevPAR in China was down 29.4% year over year, and for September RevPAR was down just 16.8%.
IHG hotel occupancy improves to 57% in China
>> InterContinental Hotels Group announced that its RevPAR was down 53.4% in the third quarter this year, compared to a 75% decline in the prior quarter. Occupancy improved to 44% in Q3 from 25% in Q2.
RevPAR in Greater China reduced 23.0% in Q3. Occupancy improved to 57%, having been 32% in Q2 and less than 10% in February. In Mainland China, RevPAR was down 32% in Tier 1 cities, whilst Tier 2-4 cities, which are more weighted to domestic and leisure demand, performed better with a decline of 12%.
Chinese low-cost carrier Spring soars amid COVID downturn
>> Chinese budget carrier Spring Airlines is leveraging its low-cost position to attract customers with cheap fares as the country's domestic aviation market recovers, pursuing an aggressive expansion strategy that could soon turn profitable. Domestic capacity at Shanghai-based Spring rose over 50% in September compared with a year earlier, while passenger traffic was up 47% and the airline's load factor neared 90% as it redirected planes from closed international markets. Spring's market share has doubled from 2% a year ago to 4%, according to broker Jefferies.
Cathay Pacific job cuts will hit Hong Kong housing market
>> The massive job cuts at Cathay Pacific, Hong Kong's flagship carrier, are likely to further drag down the city's flagging property market, with districts close to the airport potentially facing steep cuts in home prices and rents, according to analysts. According to research carried out by Knight Frank, there is a strong inverse correlation between unemployment and house prices in Hong Kong. A spike in the jobless rate typically leads to a fall in home prices one or two months later, said Martin Wong, associate director, research and consultancy, Greater China, at Knight Frank.