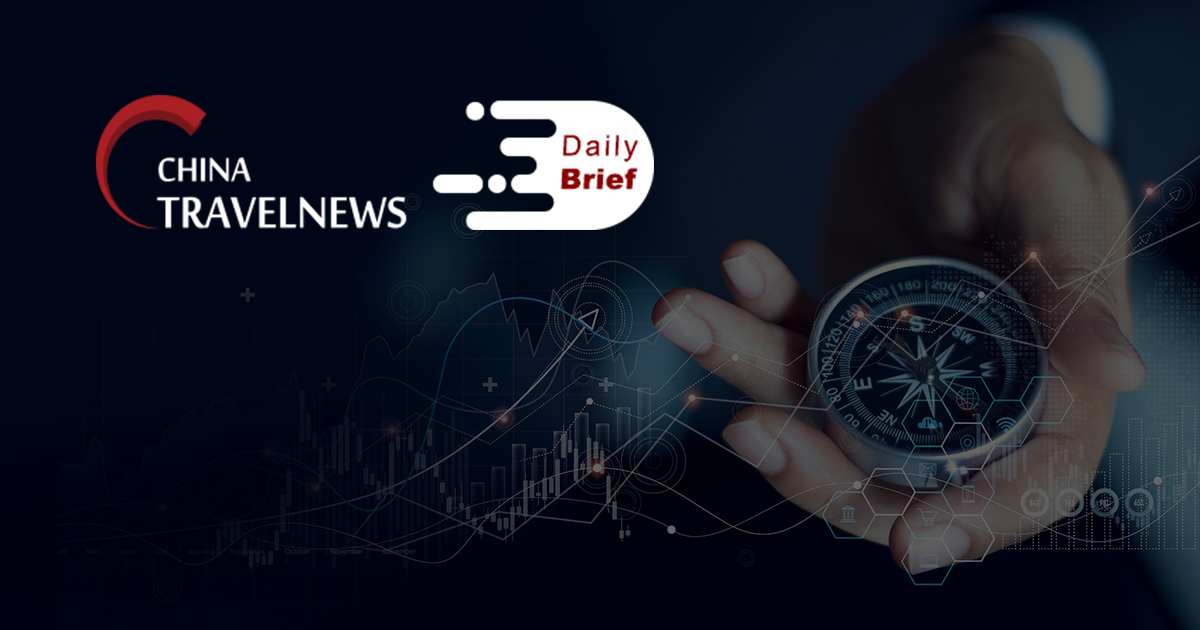 American Airlines to shift to new Beijing airport
>> American Airlines will shift its Beijing operations to the new Beijing Daxing International Airport when it restarts passenger services to the Chinese capital from Dallas-Fort Worth on March 27, 2021. The carrier plans to codeshare with partner China Southern from the new airport, as it was doing from Beijing Capital International Airport prior to the pandemic. Delta Air Lines late last year also announced it was moving to the new airport to coordinate with partner China Eastern.
Singapore to start talks with Hong Kong on travel bubble
>> Singapore says it hopes to start talks with Hong Kong about a possible air travel bubble. Creating more green lanes and negotiating air travel bubbles with countries whose Covid-19 infection rates were low were among the plans outlined to "revive" Changi Air Hub, reports CNA.
Tourists from China to arrive in Thailand in October
>> Thailand's tourism authority confirmed that tourists from China and Scandinavian countries complying with regulations will come to Thailand after the Thai government started easing regulations on October 1.
RV travel frenzy in China led to lack of supply over holiday
>> There was an unexpected shortage of recreational vehicles for hire in China over the eight-day National Day holiday, as the luxury caravan industry takes off amid swelling personal wealth and restricted international travel. The growth in popularity has much to do with the Chinese consumer's increased spending power. The average price of motorhome travel is USD 595.9 per customer. The average family will spend over USD 1,500 per trip.
OTAs report better-than-expected figures during holiday
>> China's online travel agencies reported better-than-expected booking figures during the eight-day National Day holiday, showing the country's tourism industry is steadily recovering from the coronavirus epidemic. Tongcheng-eLong said its domestic hotel bookings had increased by 40% from October 1 to 4, compared with the same period last year. Data from Fliggy showed its hotel bookings nationwide had surged by more than 50% year-on-year during the holiday, and bookings of high-end hotels had almost doubled.
Chinese carriers take flight amid global slump
>> With the rest of the global aviation industry reeling from the fallout of the coronavirus pandemic, China has bucked the trend with a rapid recovery and passenger loads close to last year's. Some 13.2 million trips were taken on flights during the recently-concluded National Day holidays, about 91% of last year's average. The International Air Transport Association said the industry burns some USD 300,000 every minute. But China is in "better shape" because of its large domestic market, having restarted flights.
China's holiday travel is back to 80% of pre-pandemic level
>> Travel in China rebounded over the eight-day holiday period this month as the nation displayed further evidence that it is overcoming the coronavirus pandemic, with about 637 million trips made, government data show. While that was down from the 782 million trips made during the same period in 2019, it is much better than during the 5-day holiday period in May, according to Macquarie Group Ltd economists. The full total for the Autumn Festival period was 81% of 2019's level, data from the Ministry of Culture and Tourism released show.
Railway trips top 126 million in China during holiday
>> Some 126.87 million passenger trips were made in China during the National Day travel rush, official data showed. From September 28 to October 8, the average number of daily railway passenger trips was 11.53 million, about 84% of the level recorded during the same period last year, according to the China State Railway.
OTA-focused Thomas Cook partners Hotelbeds, WebBeds
>> Thomas Cook, the former tour operator group that collapsed last year and was later acquired and rebranded as an OTA by Chinese conglomerate Fosun, has partnered with global bedbank Hotelbeds. The new collaboration will see Thomas Cook gain access to more than 180,000 properties in 140 countries, many of which are contracted under exclusive terms and conditions by a team of over 1,000 contracting professionals.
Thomas Cook has also teamed up with WebBeds, the world's second largest B2B travel wholesaler. WebBeds is providing Thomas Cook with access to a selection of its 30,000+ directly contracted hotels located in beach destinations and cities worldwide.
Russia, China plan to compete against Airbus, Boeing
>> Boeing and Airbus have enjoyed dominance in the large commercial aircraft for decades. That may change in the coming years, however, with new aircraft being developed in China and Russia. State-backed manufacturers in each of the two countries are developing narrowbody alternatives to the Boeing 737 and Airbus A320 families. As well as this, they are coming together to jointly develop a widebody competitor.