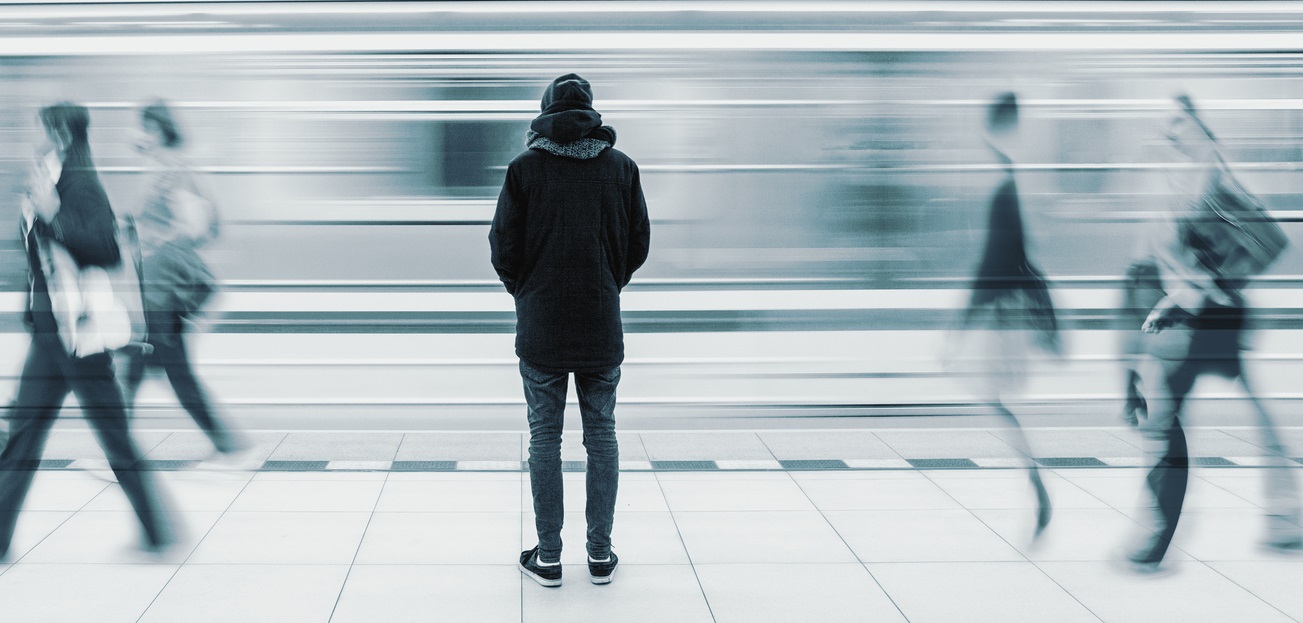 US revokes 14-day quarantine for travelers from Chinese mainland
The US will loosen travel restrictions on people from the Chinese mainland from Monday, and it will revoke the earlier 14-day quarantine requirement. The US Department of Homeland Security said it will terminate arrival restrictions on flights carrying persons who had recently travelled from, or were otherwise present within, Chinese mainland. The move could speed up personnel exchanges between China and the US, but the number of passengers depends more on the number of flights.
US eases China travel warning, citing virus containment progress
The United States eased its warning against travel to China, acknowledging that the nation had made progress against COVID-19 despite frequent US criticism of its pandemic role. The State Department still urges Americans to reconsider travel to China, but it upgraded its advice from a blanket warning not to go to the country. The State Department separately still cautioned US citizens about the risk of arbitrary arrest in China, including in Hong Kong as Beijing enforces a tough new security law.
Hong Kong secures multiple first-ever MICE events amidst pandemic
The Hong Kong Tourism Board announced that the city has been recently chosen to host 4 international MICE events, including the city's first-ever events of high strategic values, and 2 repeated events amidst the COVID-19 challenges. These business events are expected to bring in about 10,000 high-yield visitors in total and deliver great economic contribution to the city and drive multi-sector development.
Macao casinos report strong bookings for golden week
Macao has become a preferred destination for many, as the enclave is the only region in China where commercial gambling is permitted. Despite ongoing concerns with COVID-19, many Chinese people are booking trips to the world's richest casino center. Gross gaming revenue in Macao has plunged 81.6% January through August, with the six licensed casino operators winning USD 4.5 billion. Total visitor arrivals to the city is down 86% year-over-year January through July.
International tourist numbers fall 65% in first half
International tourist arrivals fell by 65% year-on-year in the first six months of 2020, according to the latest data from the World Tourism Organization, which underlines the severe impact that COVID-19 has had on the sector. In June, tourism figures plummeted by 93%. The drop in international travel demand over the period January-June translates into a loss of 440 million international arrivals and about USD 460 billion in export revenues from international tourism. This is around five times the loss in international tourism receipts recorded in 2009 amid the global economic and financial crisis.
Alibaba's online travel arm Fliggy launches billion-dollar subsidy program
Alibaba Group's online travel unit Fliggy has launched an RMB 10 billion (USD 1.48 billion) subsidy program, covering 100,000 hotels nationwide at the initial stage. The program will be extended to transportation and tourist sites before the National Day holiday in October. Vacation bookings have soared since last week, by 190% for hotel bookings and 160% for flight tickets on a week-on-week basis, according to Fliggy.
China's hotel occupancy shows first year-on-year growth since pandemic
China's hotel industry continues a march back to pre-pandemic performance levels while so much of the world's travel industry grapples with uncertain demand expectations heading into fall. Hotels in China for the week ended September 12 had occupancy rates nearly 9% higher than they were for the same week in 2019, the first sign of year-over-year growth since the global pandemic.
Blockchain travel site Travala.com enters China's fast-recovering market
Travala.com, a cryptocurrency-friendly hotel booking platform, has begun courting tourists in China, one of the few regions in this pandemic-restricted world where travel is rebounding to pre-crisis levels. The company will soon begin accepting WeChat pay in addition to its current lineup of cryptocurrencies.
The Peninsula dumps Oracle to use Shiji's new tech platform
The Peninsula Hotels, the five-star luxury hotel brand owned by The Hongkong and Shanghai Hotels, has agreed to move its core operational systems from Oracle Hospitality to Shiji. Shiji has had its new enterprise platform in pilot testing with three unnamed European hotel groups for the better part of a year, the Beijing-based tech company said. But the Peninsula is the first global hotel chain to adopt it, and this is the first formal word of the system's existence.
Marriott sees a full hotels recovery in China next year
Marriott CEO Arne Sorenson said the company will likely need three years to return to pre-pandemic 2019 level. But the hotel executive maintained Marriott is "closest to being back to normal in China." Sorenson said China could be back to pre-pandemic revenue performance as early as next year. China's rapid rate of hotel recovery stems from a central, fast response to the virus with tight lockdowns, which may not be available elsewhere.
Marriott China continues to recover with 65% occupancy
The world's largest hotel group said its performance in the Greater China area has continued to recover, with a 65% occupancy rate in August, according Marriott CFO and SVP Leeny Oberg. In the Asia Pacific region, the company is up 30% in room signings compared with a year ago, which she called "pretty extraordinary."
IHG takes voco global with launch in US and Greater China
IHG is bringing its voco brand to the US and China. As IHG approaches 500 open hotels overall in Greater China, the entry of voco into the region marks another key milestone, the hotel chain said. Voco will be IHG's eleventh brand to open its doors in the region and IHG expects to open the first voco-branded hotel in Hangzhou soon.
Hotel giant Huazhu reports nearly 32% drop in Q2 revenue
Chinese hotel chain Huazhu Group said its net revenue for the second quarter was USD 277 million, down by nearly 32% year-over-year. A total of 6,187 hotels or 599,235 hotel rooms in operation and 2,375 unopened hotels in pipeline as of June 30, 2020. Occupancy at Legacy Huazhu was 79% in July and 84% in August.
China air travel for October holiday expected to jump 10% to a record
Air travel during the National Day holiday starting Oct 1 in China is expected to rise 10% to a record of more than 15 million trips, according to an estimate by an institution affiliated with air travel platform Qunar.com.
Chinese "Big Three" airlines expected to report profits in Q3
A HSBC Global Research report predicts that China's three main airlines will report profits for the quarter ended September 30, led mainly by a rapid recovery in domestic air travel demand in recent months.
Asia Pacific accounts for 41% of global scheduled flights in August
A total of more than 1.84 million flights were scheduled worldwide in August this year, accounting for just 53% of those in August 2019, according to travel data and analytics company Cirium. The top 5 airlines by flight volume compared to 2019 were American Airlines, China Eastern Airlines, Delta Air Lines, Southwest Airlines and United Airlines. The Asia Pacific region accounted for 41% of global scheduled flights.