ChinaTravelNews, Ritesh Gupta – Hotels and travel intermediaries are capitalizing on willingness for local trips, experiences and outings within a state/ province. Travel demand has shifted from outbound and domestic, inter-state to within the state/ province. The likes of Trip.com, Klook and Hotelbeds are responding accordingly.
The willingness to enjoy trips in and around one's native place or traveling to a new destination that is a couple of hours away from home is what hotel companies and other travel merchants are currently capitalizing on in China.
And an integral part of the focus of hotel companies as of now is not only on preparing the core product in the recovery phase, but also going deeper to ensure in-destination travel or the entire course of stay is enjoyable and unstressed.
By focusing on ancillary products, hotel companies are also looking at increasing the average order value. But selling of any package or even a standalone local experience demands a certain control over answering all related queries as a merchant/ partner. Travel intermediaries are digging deeper, be it for sourcing local products or partnering with JD.com, Tencent etc., to serve travelers the way wish to travel today. In addition to offline ancillary products, certain players have also worked out online sessions (virtual reality trips, meditation or yoga classes etc.). And this has also resulted in interesting tussle for revenue-sharing, for instance, Apple being in news for collecting a commission from Airbnb for such classes.
Occupancy goes up
"Hoteliers are natural hosts and in the absence or reduction of international and domestic travelers, the opportunity is there for them to develop in-house experiences and events that connect with the local community. Beyond the obvious options like pick-up and delivery of F&B, hotels with the right mindset can act as natural hub within their local neighbourhood offering support and services to local residents (groceries, informal meeting space, flexible working space etc.)," said David Turnbull, Founding Partner, Techtalk.travel.
A senior hotel executive based in Huzhou, Zhejiang province acknowledged the significance of being in touch with local tours and activity specialists, experience providers etc. to answer every possible question of a potential guest, be it via digital accounts, for instance, WeChat, or during an interaction with the property staff.
Kesong Tang, GM of Huzhou Kaiyuan Hotel, a part of New Century Hotels & Resorts told ChinaTravelNews.com that the team at a local level is taking new initiatives, for instance, collating information right from the neighborhood to touristic spots, trying to cover every possible touchpoint so that the guests remain comfortable. Tang shared that occupancy of a couple hotels - the New Century Grand Hotel (603 rooms) and Maison New Century Hotel (330 rooms) has improved. "Total occupancy rate (now) is 65%, which is 85%-88% of 2019," said Tang, who added that new initiatives have been taken considering the customer demographic and preferences. The group travel segment has dwindled and its mainly the free independent traveler segment that is showing willingness to travel.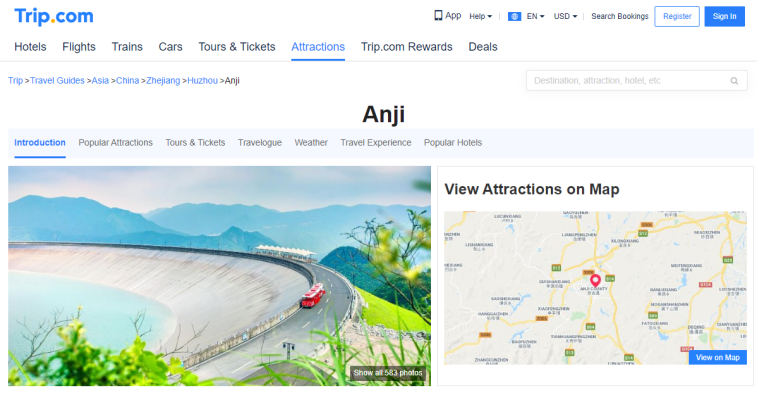 Tang confirmed that the staff, including the marketing team, is working out new experiences and even added the option of procuring tickets from the hotel, including ones with special benefits such as VIP tours, for New Century Senbo Park, Huzhou Nanxun Ancient Town Resort, Taihu Longemont Amusement Park, and Hello Kitty Theme Park Anji County etc.
In addition to selling tickets of certain amusement parks for the first time, Tang shared that other products such as Nantaihu Lake Night View, tours of Yishang Street(an ancient street that gathered many shops tailoring clothes) , ancient residences and arrangements for local food are the ways in which his team is trying to aid the guests. As for the property, the focus on opportunities like birthday parties, anniversary celebrations etc. has increased.
Tang also shared that updates from the culture and tourism ministry are being monitored, for instance, plans to re-start inter-provincial tours. Permission for intra-provincial group tours was given in May.
Turnbull suggested that in order to offer a broad range, hotels should partner with a tours and activity specialist like Tripadvisor, Klook and Get Your Guide. "However depending on the hotel location (especially within cities), there are huge opportunities to create curated, branded local experiences that reflect the personality of the hotel. Leisure properties especially in resorts have a better connection to their destination and more support from tour operators and local DMO's to promote experiences and self-drive trips," he said.
Supporting willingness for local/ domestic travel
"The desire and passion for travel remains. In the post-epidemic era, there are greater opportunities for short trips… (as of today), we look at travel (as an activity) that is most convenient and easy for people such as those looking to travel within their own province and domestically," mentioned Liu Chang GM of TTD International Business from Trip.com Group.
Marcus Yong, Vice President Marketing - APAC, Klook shared, "As people's day-to-day lives return to normalcy in most cities across mainland China, we are observing a steady rise in bookings for China rail, attraction tickets, as well as a growing appetite for outdoor activities in the suburban areas of tier-1 cities." He added, "China is a huge market with a wide range of preferences coming from diverse audience segments. Our curated approach focuses on targeting the young generation in China, which constantly look out for novel ways to explore the world."
A couple of aspects that stand out, according to Klook:
* Klook has witnessed preference for smaller-group trips that are more intimate and personalized, as travelers become more selective of their traveling environment and companions. To cater to the growing demand for free and easy exploration, the company launched a dedicated private car rental page in May. "This enables users who prefer to explore the open road in small groups to better access, browse, and book their own private cars," said Yong.
* Additionally, there is a stronger demand for outdoor adventurous offerings. "Even before COVID-19, adventure and outdoor activities bookings surged globally by over 250% year-on-year in 2019, and this is expected to continue in 2020 as travelers seek the outdoors to avoid large crowds," said Yong.
Also, Yong pointed out, COVID-19 presents travel companies the opportunity to develop a tighter and more united ecosystem. "We have been proactively exploring all kinds of partnerships in all of our markets. In addition to strengthening our partnerships with major global hotel OTAs since 2019, we are also seeing success in our staycation packages in Hong Kong and will consider exploring a similar working model in mainland China." He added, "We are observing that many brands are increasingly open-minded and keen on cross-industry collaborations. In fact, we partnered with JD.com to target users to travel with us during 6.18 - JD's largest annual promotion festival. We also partnered with Tencent alongside many world heritage sites such as the Mogao Caves in Dunhuang, to Angkor Wat in Cambodia to bring the world to users even when international travel is restricted."
Focus on domestic products
Forrest Zhang, Managing Director China, Hotelbeds mentioned that the Spain-headquartered bedbank has been sourcing and expanding its portfolio of attractions, local experiences etc. over the past few months in the domestic market.
"We have a strong basket of such ancillary offerings as part of Hotelbeds' Beyond the Bed portfolio outside China (for instance, the company signed an ancillary distribution agreement with Trip.com Group in June). And we have been focusing on the outbound segment here. But because of Covid19 we are also evaluating options in the domestic market," said Zhang, who shared the company is sourcing as well as aggregating tours and activities products in China.
"We have started to invest more on such products in the domestic market. This segment is very competitive in China," said Zhang, who added that Hotelbeds isn't trying to compete with local intermediaries. "We have been evaluating booking patterns and preferences for destinations, products etc. Second-and third-tier cities have become quite popular."
Hotelbeds has identified certain places, for instance, focusing on Lijiang, Yunnan province, working out 6 days/ 5 nights itineraries such as Lijiang – Dali – Lugu Lake and Lijiang – Shangri La – Dali. He also referred to Sanya.
Zhang highlighted that while working on packages, focusing on exclusivity in entirety isn't easy, but the group tends to capitalize on its strength in the accommodation category for the same. "We package ourselves and can provide products to our clients, for them to have tailor-made package based on their needs," he said. The travel booking window at this juncture is "last-minute", within three days of travel, said Zhang.
Klook is known to introduce unique things-to-do abroad to Chinese users and now it is extending this value-add to its domestic offerings. "In addition to popular attractions, what we provide for users is a more unique way to explore their home destinations during the weekends. For example in Guangdong province, we launched a wide selection of outdoor experiences such as beginner Surfing courses by Chinese national champion surfers in eastern Shenzhen, water rafting in Qingyuan, and wake-boarding in Guangzhou. These uniquely curated activities are becoming increasingly popular with millennials and young adults looking for domestic alternatives beyond traditional cookie-cutter offerings," shared Yong.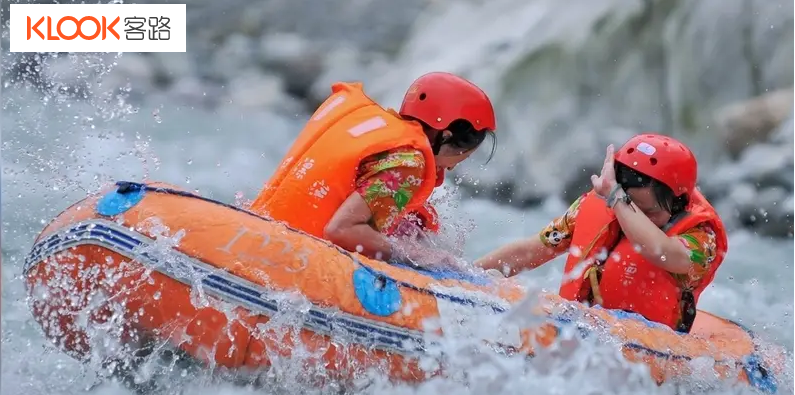 Creating excitement among natives for local products
Trip.com's Chang mentioned that people must be provided with detailed aspects of an itinerary from safety perspective. He said visualizing a trip in terms of touchless interactions, QR code scanning for tickets, temperature checks, timely information etc. must be provided. Plus there is a cohesive coordination with on-site partners to better predict and manage the flow of visitors, said Chang. "We have worked with scenic spots to launch the "safe trip" concept so that travel is safe," he said. Travel merchants are also ensuring that travelers don't have to worry about bookings, changes and cancellations. Also, the group is letting consumer use Trip coins. "They can be used to exchange for products (buying them)."
The information regarding local spots or sites needs to be clear. Since the start of the pandemic local authorities associated with the scenic areas or spots have preferred advanced reservation from visitors in China. This at times tends to be de-motivating or dampens the spirit of travelers, especially if one has to wait for confirmation or stick to a particular time and date, rather than moving freely with impromptu plans.
Trip.com Group is also looking at this pandemic as an opportunity. "Due to the current pandemic, inbound tourism and exchanges have been impacted but in the long run, there is still great room for inbound tourism development. Therefore, we will continue to invest in the major entry points around China such as easing travel around popular cities. For example, we deployed multi-lingual vending machines in a number of popular attractions in China this year to facilitate the purchase of tickets for international guests," Chang said.
From a traveler's perspective, Klook highlighted that understanding the difference in perspective for locals, as for how they consider their native place and related experiences and activities, is critical.
"How locals (go about enjoying or) experience their market is vastly different from international travelers at the same destination. For example, a traveler would tend to associate Shanghai with Disneyland or a night walk by the Bund, whereas locals would tend to think of Shanghai's local delicate eateries and wide variety of art museums," said Yong. Understanding this difference in perspective, coupled with travelers' renewed priorities when they travel in the new normal, will help us better tailor our offerings for a new age of travel, said Yong.
Klook is able to harness its data to understand what domestic travelers want.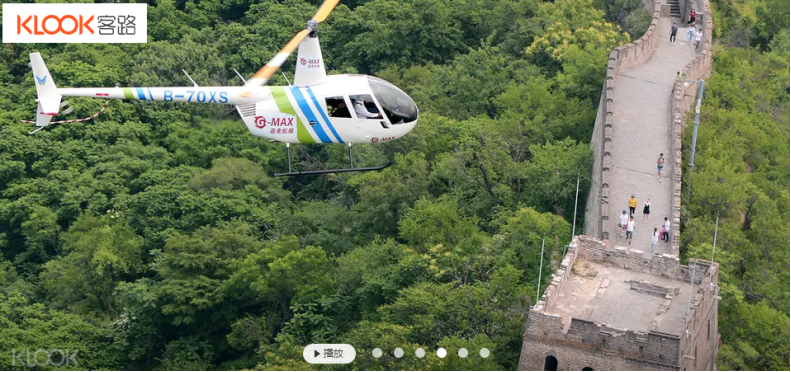 "Based on our search data in April, we observed that over 60% of searches in mainland China were related to local offerings and up-trending. As a result, we developed unique experiences and offerings that are more appealing to the local appetite," he said. For instance, a helicopter experience to view the Great Wall in Beijing.
Considering the profile of its audience, with over 75% of Klook users predominantly being born post-1980 or post-1990, the team is concentrating its marketing efforts on channels that resonate with them and create trust. "Our team in China has established one of the largest online travel communities for influencers across Zhihu, RED (Xiaohongshu), TikTok (Douyin), Weibo, and other social media platforms," said Yong. "We have been working closely with influencers to introduce weekend things-to-do, lifestyle, and domestic travel offerings. In April, we engaged over 200 online influencers and launched a "City Rediscovered" campaign to inspire our users to appreciate the beauty of their home cities and explore the under-discovered experiences nearby."
As Klook's Yong pointed out, a new dawn of travel is arriving. The pandemic has forced today's travelers to be more measured and deliberate. Instead of solely focusing on where to go and what to do for the next trip, travelers now have additional considerations on health and hygiene as well as the risks associated, he said.