Global aviation demand sees a mild uptick buoyed by China
>> Global passenger demand (RPKs) dropped 91.3% in May this year compared to May 2019, according to the latest data provided by the International Air Transport Association. Still, this was a mild uptick from the 94% year-on-year decline recorded in April 2020. IATA said the improvement was driven by the recovery in some domestic markets, most notably China.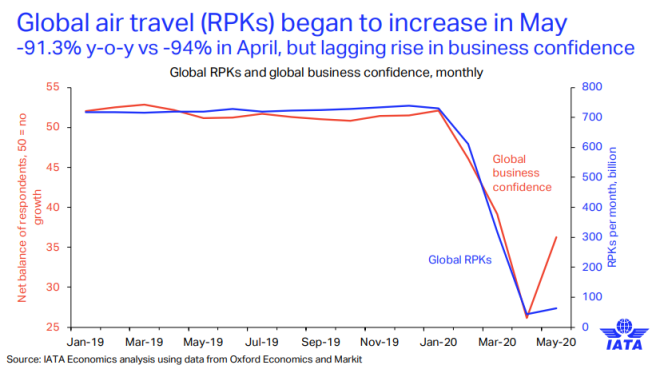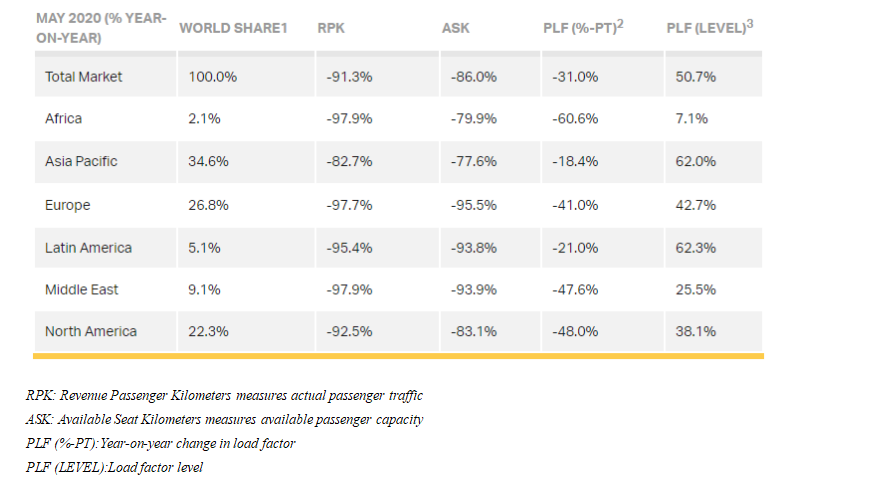 China's carriers posted a 49.9% year-on-year decline in traffic in May, significantly improved from the 64.6% demand drop recorded in April. However, the improvement has been more recently interrupted by flight cancellations to and from Beijing amid an increase in the number of new infections in the city.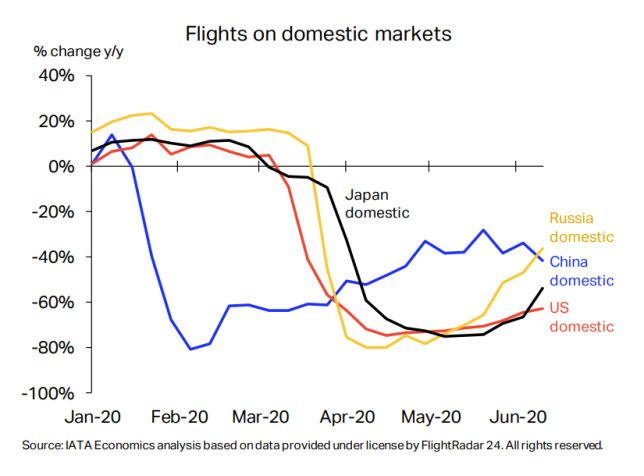 UK cautions on Hong Kong travel due to China's security law
>> The United Kingdom updated its travel advice for Hong Kong on Wednesday after Canada took a similar move, saying there was an increased risk of detention and deportation due to China's imposition of a new security law.
Chinese tourists to South Korea dips 30% over THAAD row
>> The number of Chinese tourists to South Korea fell by more than 30% in the 2017-2020 period from three years earlier due to a bilateral diplomatic row, according to data by the Korea Tourism Organization. KTO co-hosted a live event with Trip.com Group recently to promote and sell tourism products in South Korea.
British Museum goes on live streaming with Fliggy
>> The British Museum hosted a two-hour live streaming program on Alibaba's travel platform Fliggy recently and reportedly attracted 370,000 viewers during the time. In May, Fliggy partnered with tourism boards across Finland, France, Germany, Serbia, and the United Kingdom and ran a five-day live stream campaign that included a wildly successful tour of the Palace of Versailles (the Weibo video has more than one million views).
Rentals United confirms partnership with Trip.com
>> Channel management solution Rentals United has announced a partnership to directly integrate with the Trip.com Group. The partnership will connect Rental United's customers with travelers on the channels Trip.com, Ctrip, and Skyscanner through a jointly developed API connection that supports bookings, prices, photos and descriptions. The technology allows Rentals United and Trip.com to automatically put live thousands of short-term rental properties simultaneously.
China Eastern Airlines stops selling popular "weekend-unlimited" passes
>> China Eastern Airlines announced on June 30 that it will stop selling the "weekend-unlimited" flight passes, as the product had been very popular and sold out since its release. The company said it would ensure after-sale service for the existing pass holders. The Shanghai-based carrier launched the "weekend-unlimited" flight passes on June 18, at a price of (USD 470) for unlimited flights on any Saturday and Sunday in 2020 flying on China Eastern Airlines and Shanghai Airlines. As of June 24, more than 100,000 tickets had been redeemed.
Sichuan Airlines flight suspended over COVID-19 cases
>> China's civil aviation regulator said on Wednesday that a Sichuan Airlines flight from Cairo, Egypt, to Chengdu would be suspended after six passengers tested positive for COVID-19 on a June 27 flight. Previously, China Southern Airlines' flight from Dhaka, Bangladesh, to Guangzhou was suspended for four weeks, starting June 22, after 17 passengers tested positive for COVID-19 on a June 11 flight.