Beijing virus spike neutralizes airline capacity growth elsewhere
>> Airline data provider OAG recorded 39.91 million seats last week compared to 39.96 million in the previous week, representing less than 0.1% change in capacity as airlines around the world wait for July and further clarity around lockdowns, corridors and bridges.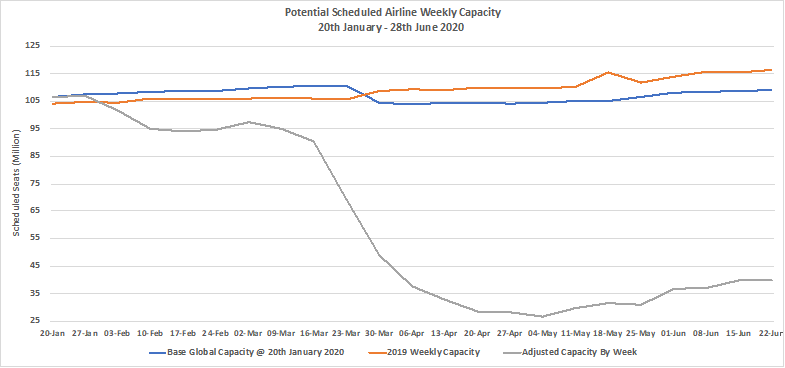 China remains the single largest country market with some 11.9 million seats last week although that does represent over one million fewer than previous week. Continued capacity growth in the United States resulted in a 7% increase in capacity and recent data from the US TSA suggest that demand for domestic travel has been growing strongly in recent weeks which is a positive development.

Accor works on a domestic travel recovery promotion in China
>> French hospitality group Accor recently wrapped up a month-long sales and marketing promotion campaign in China, featuring a distinctive approach to program design, media planning and creative distribution via top digital platforms, including ones owned by Alibaba and Tencent. Accor worked with travel and social media platforms including Ctrip, Fliggy, Meituan Dianping and WeChat, capturing the pent up domestic demand for travel and even impulse consumption by rewarding loyalists.
Travel live streaming marks changes for digital marketing after COVID-19
>> In a webinar hosted by TravelDaily recently, Mr. George Cao, CEO of travel-focused digital marketing agency Dragon Trail Interactive, shared his insights on Chinese consumers' digital journey and how travel companies in China are leveraging live streaming to not just enhance their brand awareness but actually boost sales.
Mr. Cao admitted that though the interactive and pro-active online sales and promotion process can certainly help conversion, live streaming travel and hospitality offerings is not as easy as it may appear. To achieve really significant sales results, live streamers need to offer popular and quality products at heavily discounted prices, but that may pose a dilemma between increasing demand and maximizing profitability.
Trip.com Group: Tourism leaders still long for China's outbound travelers
>> In a never-before spectacle of global industry unity, Trip.com Group roped in more than 70 tourism, aviation, and hotel leaders worldwide to individually address tourists why their next trip would be their best yet. The two-hour video launch recently is a cross-industry effort to instill confidence and inspire people to "Travel On," with assurances that it's attractive, safe, secure, clean, flexible and more affordable than ever.
Air China publishes international schedule for July
>> Air China said it will operate a total of 24 international routes per week in July. The routes in schedule for the month include flights from China to Los Angeles, Vancouver, Paris, Madrid, London, Dubai, Singapore and more. Earlier this month, the US Department of Transportation (DOT) said US carriers had been approved to fly four weekly flights to China.
Hilton, Country Garden to develop 1,000 Home2 Suites in China
>> Hilton said it has signed an exclusive management license agreement with Country Garden to introduce and develop the Home2 Suites by Hilton brand in China. With the rise of the Chinese middle class, room supply in the upper midscale hotel segment has experienced corresponding growth of more than 10% annually during the last five years. Following the growing spending power of consumers in China's smaller cities, demand for quality travel and hospitality is expected to increase, creating opportunities for the entry of properties such as Home2 Suites by Hilton in the midscale segment.
China to strictly check information of travelers leaving Beijing
>> China's Ministry of Transport has toughened information checks of travelers leaving Beijing by prohibiting those with abnormal health codes, or without a negative nucleic acid test certificate issued within the past seven days, from entering stations.
Hainan travel surge leads rebound in Chinese domestic market
>> Travel analyst ForwardKeys presented the latest research data that underlined the rebound in Chinese domestic travel and travel retail, led by the resurgent Hainan Island market. There has been a "significant uptick" in travel bookings in recent weeks for travel in the rest of June and July. Around 68% of travel bookings for June have been made within four days before travel, suggesting many more last-minute decisions are being made by consumers.