Online leisure travel firm Tuniu reports a 61.9% decrease
>> Chinese online leisure travel company Tuniu Corporation said its net revenue in the first quarter declined by more than 60% and revenue from packaged tours dropped by 67% during the time. Net loss was RMB 205.2 million (USD 29.0 million) in the first quarter of 2020, compared to a net loss of RMB148.2 million in the first quarter of 2019. The company expects its net revenues to further decrease by 86%-96% in the second quarter.
Skyscanner finds post-COVID travel anxiety is easing
>> Travel search site Skyscanner has analyzed data relating to traveler trends to gauge their attitudes towards air travel during Covid-19. The results aren't overwhelming positive at present – but they are moving in the right direction to help the sector recover. Global traveler anxiety has dropped from its highest point of 72% to the current (and lowest) figure of 58%. Skyscanner has seen a 2.6% week-over-week increase in flight sessions for APAC, driven by South Korea, Japan, Taiwan and India, which have all seen more than a 5% increase.
China's air passenger decline slows in May as economy reopens
>> China's air passenger traffic halved in May from a year earlier as the coronavirus pandemic hampered travel in the country although the pace of decline slowed from the previous month, showing the industry is on track for a gradual recovery.
Air passengers numbered 25.83 million in May, down 52.6% year-on-year, according to Civil Aviation Administration of China. That compared with a 68.5% year-on-year decline in April, when passengers numbered 16.72 million. In the first five days on June, the average daily numbers of passengers and flights rose to 57.4% and 66.11% of levels seen last year, respectively, with load factors nearing 70%.
Travel recovery signs in Shanghai
>> Shanghai, an important business city of China and a tourist hub for Asia, has seen growing momentum for travel recovery after the COVID-19 outbreak. According to data from OTA Insight, the city saw over 75% of hotels remain open through March, 20 percentage points more than those in Beijing.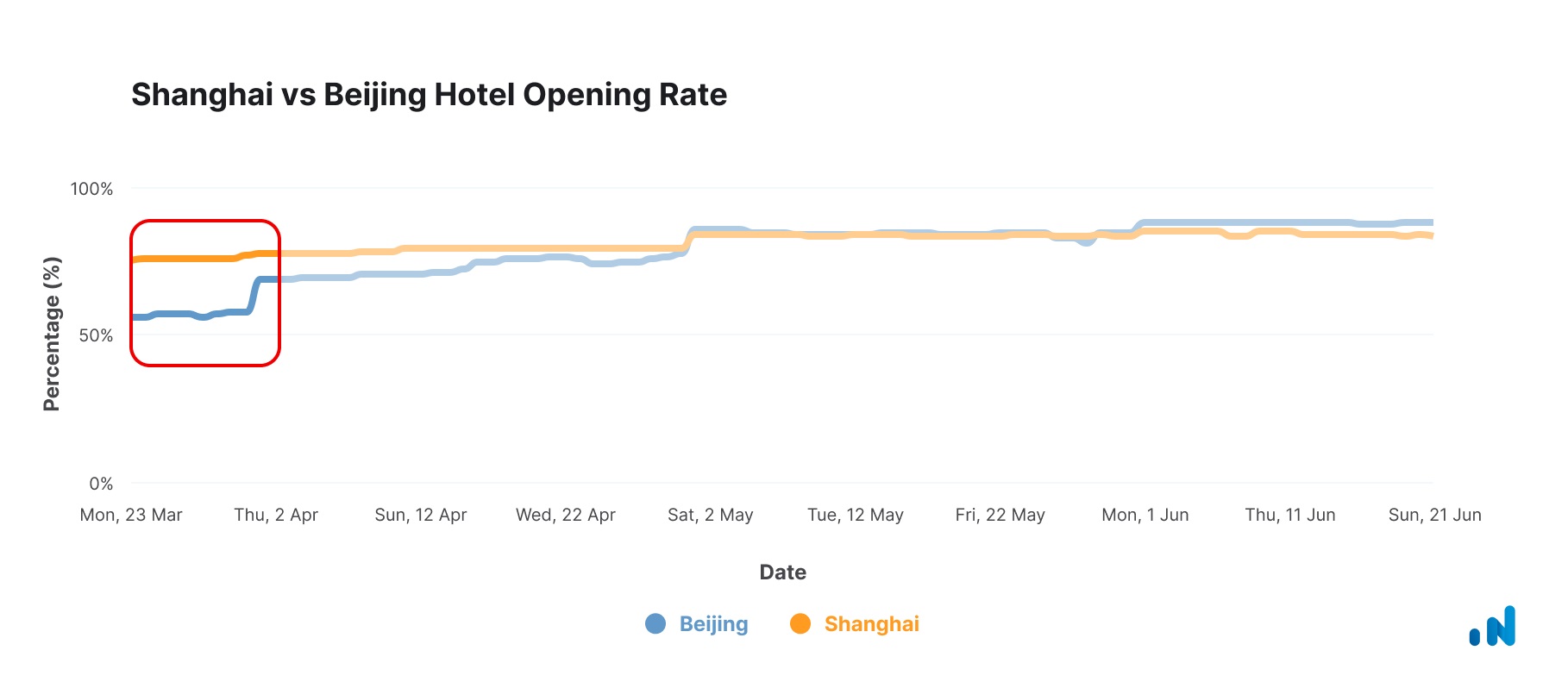 Shanghai is not a leisure driven market yet, hence weekday bookings percentage outweighs that of weekends. Key feeder markets for Shanghai have been Japan, South Korea, US, apart from domestic.
Global aviation losses to top $84 billion in 2020: IATA
>> The International Air Transport Association said airlines are expected to lose USD 84.3 billion in 2020 for a net profit margin of -20.1%. Revenues will fall 50% to USD 419 billion from USD 838 billion in 2019. In 2021, losses are expected to be cut to USD 15.8 billion as revenues rise to USD 598 billion.Global traffic levels (in revenue passenger kilometer) for 2020 are expected to fall by 54.7% compared to 2019.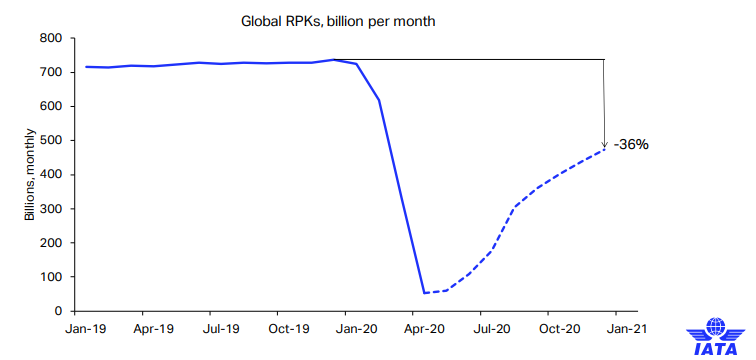 Hong Kong government is pushed to create "travel bubbles"
>> Hong Kong's tourism industry is desperately urging the government to set-up "travel bubbles" with neighbouring regions as a lifeline to recover from the near-total shutdown brought on by the pandemic. The creation of travel corridors between countries will allow them to jointly agree to drop quarantine requirements for each others' residents, boosting the recovery of normal travel activities.