IATA now projects global airline loss at $252B
>> IATA updated its projection on this year's global air passenger revenue loss from the previous USD 63-113 billion to now USD 252 billion. The global airline association said there are signs of a turning point in China's domestic air travel sector.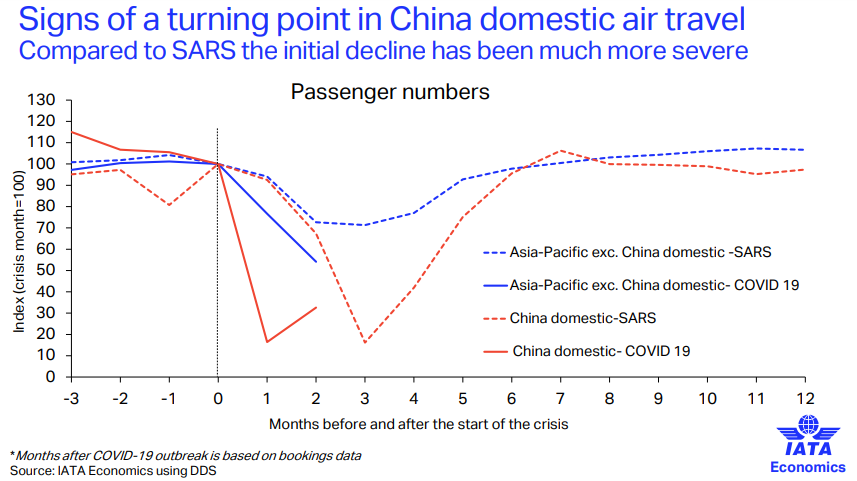 China's domestic air passenger yields are also stabilizing, but its total performance including international flights was still -25% during the first two weeks in March.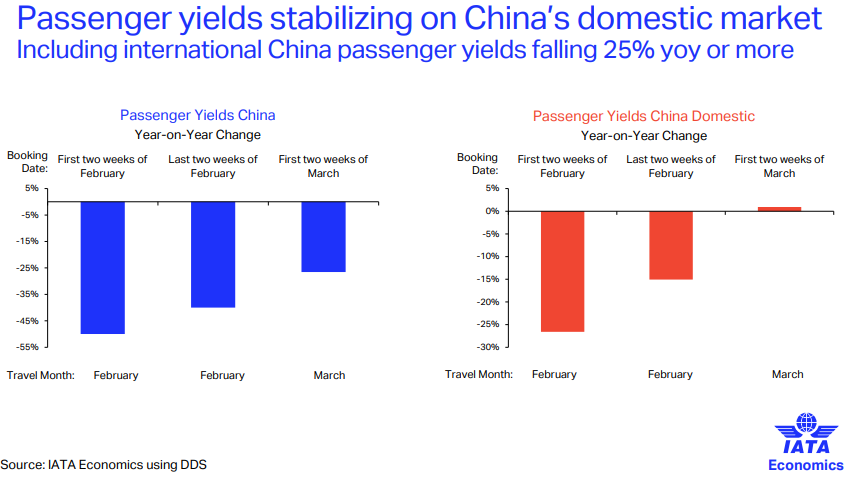 China eases travel curbs in most of virus-hit province
>> Chinese authorities said Tuesday they will end a two-month lockdown of most of coronavirus-hit Hubei province at midnight, as domestic cases of the virus continue to subside. People with a clean bill of health will be allowed to leave, the provincial government said. The city of Wuhan, where the outbreak started in late December, will remain locked down until April 8.
Fosun lowers stake in Booking Holdings
>> Fosun International lessened its stake in Booking Holdings by 56.4% during the fourth quarter, according to the company in its most recent SEC filing. The institutional investor owned 1,430 shares of Booking after selling 1,850 shares last year. Fosun's holdings in Booking were worth USD 2,964,000 at the end of the most recent quarter. Booking's current market capitalization is around USD 58.68 billion.
>> Chinese conglomerate Fosun's retail unit Yuyuan Tourist Mart plans to pick up a 55.4% stake in French jewelry brand Djula, for RMB 210 million (USD 30 million), according to local media.
OYO sees signs of recovery in China
>> OYO Hotels and Homes has started to see a recovery in bookings in China, its second-largest market, as the coronavirus outbreak eases up in some parts of the country, the Indian hospitality startup's CEO Ritesh Agarwal told Reuters on Tuesday. OYO, which is backed by Japan's SoftBank, has cut thousands of jobs this year, including in China, as the company focuses on becoming profitable and grapples with the coronavirus outbreak.
Tencent-backed travel firm posts 205.2 million monthly users
>> Tongcheng-Elong Holdings, a Chinese online travel firm co-invested by Trip.com Group and Tencent, reported that its revenue increased by 21.4% to RMB 7,392.9 million last year. Average monthly active users increased 17.1% to 205.2 million in 2019. As of December 31, 2019, 85.6% of registered users resided in non-first-tier cities in China. For the year 2019, 62.4% of newly acquired paying users in Weixin were from tier-3 or below cities in China.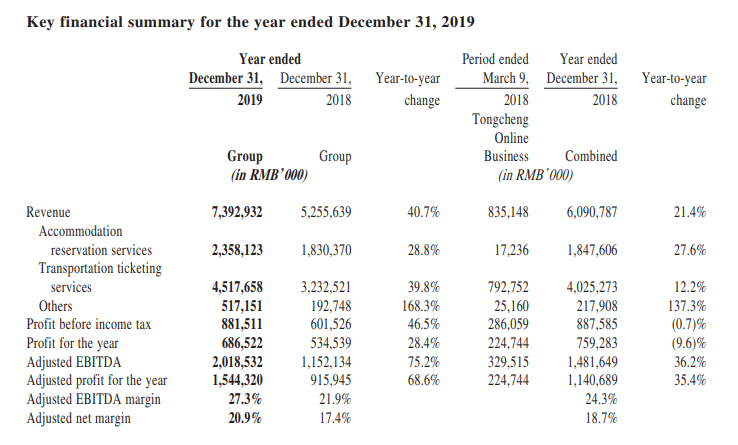 The company said it is affected by the coronavirus in short-term challenges and it expects net revenue to decrease by 42% to 47% for the first quarter of 2020. The adjusted profit will still be positive thanks to cost-saving measures.
HNA Group warns impact on overseas subsidiaries from pandemic
>> China's HNA Group warned of the impact from the coronavirus pandemic on its overseas subsidiaries, adding that most of them had enough cashflows to cope with the impact over the short term.
Some aviation firms and hotels it owns are heavily affected, the conglomerate said in a statement, but they are proactively applying for support from their respective countries and local governments.
China sees uptick in travel search
>> China was the first global market that was impacted by COVID-19, and travel both to and from China started declining beginning in mid-January, but recently a new upward trend in activity relating to China travel was identified. In the past two weeks, ADARA has seen an uptick in the number of searchers. Unique searchers were up 29% for the week of March 8 compared to the week of March 1.
The number of total searches follows a similar pattern. The total number of searches for flights to China (both domestic and international inbound) is currently 55% of the volume of searches seen the week of January 5th, up from a low of 34% in mid-February. The average number of searches per searcher has increased in the past month, with an average of 5-6 searches per unique searcher.
Hong Kong bans all visitors and transit passengers
>> Hong Kong will ban all visitors to the city, including passengers in transit through Hong Kong International Airport, following the lead of Singapore in a desperate pitch to stamp out a resurgence of the coronavirus. The restrictions come into force from 12.01 am on March 25 in local time and will be in effect for 14 days. The Hong Kong Tourism Board predicted the city will see "zero visitors" over the coming months after the government announced a ban on entry to non-residents in a bid to curb the coronavirus outbreak.
Hong Kong airlines say HK$2.6B aid is not enough
>> Cathay Pacific and Hong Kong Airlines have said the HKD 2.6 billion (USD 335 million) in financial aid promised by the Hong Kong government and the city's airport for the ailing aviation industry was not enough. Hit by months of protests and now the coronavirus pandemic, Cathay said on Tuesday it needed "significantly more" government help than it was getting, while Hong Kong Airlines said carriers were still "struggling to survive".