China was the first global market that was impacted by COVID-19, and travel both to and from China started declining beginning in mid-January, but recently a new upward trend in activity relating to China travel was identified.
ADARA analyzed anonymized behavior of travelers on air and hotel searches and bookings for 2020 year-to-date and has found that there are promising signs for a rebound in flights within China and to China from international origins that align with the trajectory of the pandemic.
Travel to China
For this analysis travel to China is referring to both domestic China origin travel and international origin travel with China as the destination. The number of unique searchers (both domestic and inbound international) searching for flights to China declined during three weeks in February to only one third the number of searchers in early January. In the past two weeks, ADARA has seen an uptick in the number of searchers. Unique searchers were up +29% for the week of March 8 compared to the week of March 1st.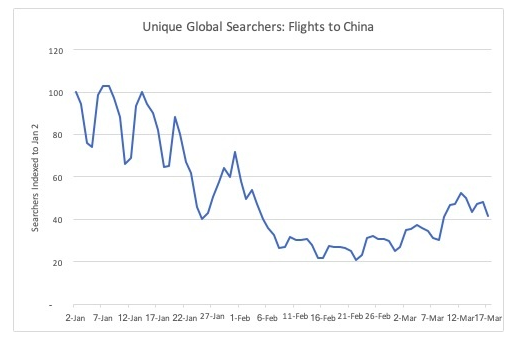 The number of total searches follows a similar pattern. The total number of searches for flights to China (both domestic and international inbound) is currently 55% of the volume of searches seen the week of January 5th, up from a low of 34% in mid-February. The average number of searches per searcher has increased in the past month, with an average of 5-6 searches per unique searcher.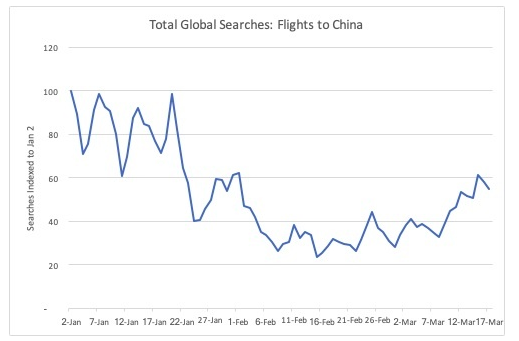 Read Original Article