ChinaTravelNews, Ritesh Gupta - What role does a brand play in the life of a consumer?
If for a hospitality brand, one only relates it with the stay/ sleep aspect, then today it would be deemed as an archaic perception. And if a hotel company goes deeper into other spheres of one's life via its own digital ecosystem, is the foundation of brand going to be shaken? Would it be able deliver the same experience when it sells any other product other than its core one?
These are vital questions that are being asked today when organizations talk of a digital strategy.
For Maud Bailly, Accor's Chief Digital Officer (Digital, Distribution, Sales and Information Systems) one thing is clear.
"One of my biggest convictions is – the focus on the human approach. We aren't going to be completely digitized. My mission is to empower the human relation with the guest. We own the relationship, platforms don't," stated Maud.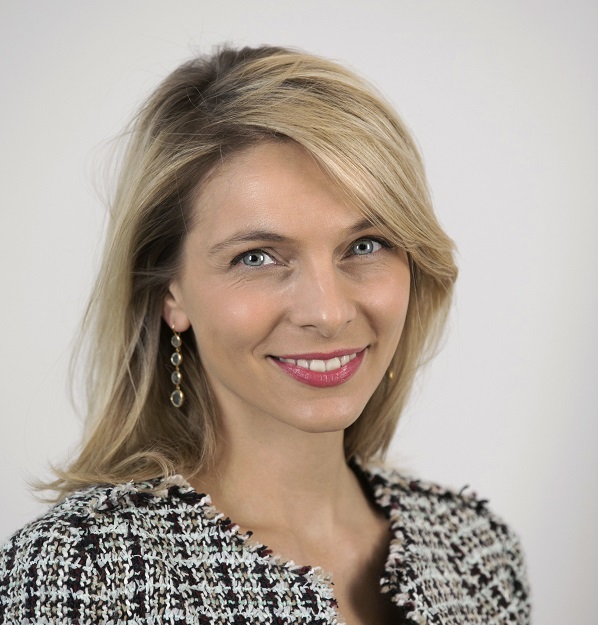 For Maud, facial recognition, alternative forms of payment, artificial intelligence…all of these are opportunities to build that association with the guest. "We see them as opportunities to empower the hotel owners and our employees. All of it should result in happy guests, and at the same time improving upon profitability of each of the hotels," she said.
Looking beyond the sleep factor
Accor asserts that it has moved on from being owner of properties to owning the relationships, dwelling on aspirational and experiential aspects of travellers.
For the so-called traditional organizations, the evolution is in making the most of what they have plus capitalizing on data, technology and skills of their staff to lay a foundation for agile transformation. One in which an organization strives to improve upon all the time with "fail fast and learn fast" attitude.
The driver for Accor is the renewed focus on live + play + work. It has around 4800 hotels and 38 brands, but there is more to the Paris-based hospitality group. Accor is setting up an always-on ecosystem – being everywhere (unique experiences and local activities), on the move (not only offering air ticket or car rental, but also taxis etc.), and every day (food delivery, retail etc.).
"This is because everything is blurring. We want to break down the walls of a hotel. Not just stay, but enjoy something even if you are not staying in a particular location. We have worked on the co-working value proposition as well. Plus, we are offering offers in the neighbourhood – a yoga class or enjoying a concert. And one can earn and burn points for such activities as well (via newly designed loyalty program, Accor Live Limitless or ALL) and that too without staying in a property," explained Maud, who added that ALL is planned to go live by the end of this year.
Be it for Accor's own space or outside of it, the group is focusing on experiences and events via partnerships (such as IMG and sports and live entertainment company AEG) to enthral its guests and loyalty program members. Maud said Accor's guests love entertainment and cited the example of witnessing U.S. former first lady Michelle Obama speak at the AccorHotels arena in April and The French Open Grand Slam in Paris in May. "We want our loyalty program members to interact frequently and enjoy as per their interests - entertainment, dining and culinary, and sports," said Maud. She also added that partnerships are key to sourcing inventory/ content for its lifestyle platform as Accor can't expect to interact with guests in the same way in different markets.
What this means is Accor is embracing transformation (via agile methodology of product development and co-design, acting on 160 terabytes of data, collaboration with start-ups, sourcing inventory for "non-sleep" products etc.) to serve the guest.
As for the guest, Maud says Accor has identified four major expectations:
1.Simplicity: Keep it simple for the guest, be it for designing of intuitive digital interfaces or working on easy rules to earn and burn points in a loyalty program.
2.Immediacy: Maud mentioned that this area need attention as instant gratification counts. "It is vital to ensure that by increasing the stickiness of a loyalty program (by frequent usage), especially via mobile, there is a sense of belongingness to Accor's loyalty initiative," she said. Citing an example, one way is to present concrete awards, rather than just showing points in the loyalty app. There are now going to be new premium status levels with the top one being invitation-only tier.
Accor's all loyalty initiatives, including one with Chinese strategic partner Huazhu, have a visibility of 150 million cardholders, including more than 100 million in China, through earn, burn and other benefits.
3.Personalization: Being aware of a guest's preferences and crafting tailored services is another area that the group is dwelling upon. A major initiative, according to Maud, is ACDC or Accor Customer Digital Card across 3,500 of its properties. Once a guest gives his/her approval, preferences and data are registered.
"Today we are leveraging data in our endeavour to personalize every interaction. So if a guest likes green tea, likes AC temperature at a certain level, or it's someone's birthday on a family trip, we strive to make it tailored or special," said Maud. "We are observing, exploring, crunching…our data. The process is continuous as we are working on artificial intelligence and algorithms to understand data, segmenting our audience." She added that moving from rules-driven personalization to algorithmic one is a path and Accor is on track. "We don't sell our guests' data, committed to privacy and fully GDPR compliant. We don't see GDPR as a constraint. Even though it is a demanding regulation, but we need to adhere as customers will respond to those companies that respect their data."
The group has been using deep learning technology and applying it to marketing databases to improve message sales efficiency. For instance, it can run campaigns to spot potential guests for any offer such as a last minute destination deal.
4. More than stay: This is where the focus is on bars, restaurants, gym, spa, private events, co-working space etc.
Growth in China
The last few years have proved to fruitful for Accor in China, mainly owing to the visionary strategic alliance with a local hotel leader, Huazhu. With Huazhu's growth in China, the 10.8% equity interest acquired for $193 million in 2014 was worth $1.1 billion as of February 2019 for Accor (470% increase in four years). Moreover for Accor, the alliance with Huazhu has given increased visibility among 122 million of their customers. This visibility coupled with the accelerated development of Accor's brands will help ensure our goal to double the number of Chinese members in our own loyalty program by 2020, and to triple the number of bookings from Chinese travellers outside China.
Another highlight – even though Group RevPAR was up 5.6% overall in 2018, China posted 6.8% RevPAR growth over the year.
As of mid-last year, around 1,100 of Accor could be booked via the Huazhu distribution platforms and 370 Huazhu hotels via the accorhotels.com platform.
In addition to such synergies, Accor is also focusing on adapting its transformation according to the "super-specific environment" of China, said Maud, for instance, referring to the IT environment. "Even our program, China 2020, where the staff is going to be trained and certain amenities specifically meant for Chinese guests are being worked out. We couldn't have done it alone and the key is to develop partnerships," she said, referring to the MoU with Ctrip, including opening a flagship store on the site (over 2600 Accor hotels available on Ctrip). "We also have been designing a new certification program, HAOKE (welcome in Chinese), to serve the guests outbound with services (Chinese communication, breakfast, kettle, TV, payments etc.) they are accustomed to. The plan to equip 400 hotels by the end of this year," said Maud.
Digital channels for awareness
"We have working with Weibo and WeChat for mini-program," said Maud. As for the presence via direct channels, Maud shared that Accor has been working on mobile offerings, focusing on the presentation of "text, photographs, color combination and web design". "We have been focusing on product development, via an astute UX design culture and at the same time, working with Ctrip, to strengthen our product to ensure we can talk to the Chinese traveller in the best possible way we can. By finding us on Ctrip and more recently with Alibaba, they can have access to intuitive interfaces," she said. "Digital is about fluidity and simplicity. So we have chosen to introduce WeChat authentication for Accor mobile app to simplify the experience since December last year. We are also working on WeChat messaging and WeChat notification this year," highlighted Maud, who added the relationship with Ctrip is much more advanced than one with Alibaba's Fliggy.
Rather than focusing on owning the customer via direct selling or driving referrals to the site, Maud is clear that the plan as of now is to multiply the available interfaces and capitalize on the traffic for bookings. "(We are) not looking at one entry point, we are diversifying our interfaces," she said. "This way the awareness of the Accor hotels would go up." She added 3rd party channels in China need a close vigil, agreeing with the growth of the likes of Pinduoduo, Douyin etc. "There can be a new player in six months! Our mission is to be associated with the big ones, but at the same time don't ignore others," said Maud, adding that Huazhu and Jin Jiang are also playing their role in expanding the reach.
Maud signed off by stating that one of the main priorities of Accor for China is to step up awareness of the entire portfolio, and experiences that can be delivered by the group. Plus, Chinese travellers should find Accor as a safe place to travel, where their expectations are going to be matched.
Maud Bailly, Chief Digital Officer, Digital, Distribution, Sales & Information Systems, AccorHotels Group is scheduled to speak at the 2019 TravelDaily Conference on August 28 in Shanghai.