LN Holdings, a state-controlled hospitality and tourism enterprise based in Guangzhou, posted a slight 0.99% decline in operating revenue to RMB 303 million last year, while net profit slumped by 21.96% to RMB 30.61 million in the year, according to the company's annual earnings report of 2016.
LN Holdings is a hotel conglomerate that operates both branded hotel management and self-owned properties. The conglomerate mainly operates through subsidiaries LN Hospitality Management, Dong Fang Hotel and Guangzhou Dongfang Car.
LN Hospitality, the group's flagship unit that runs branded hotel management, posted operating revenue of RMB 47.71 million in 2016, 33.62% higher than a year before. Net profit decreased 3.87% to RMB 10.41 million during the time.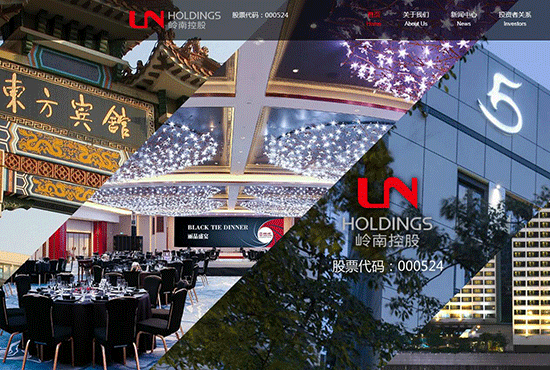 LN Holdings announced on August 25, 2016 that it planned to acquire 90.45% shares of travel agency GuangZhiLv, and full ownership of LN Garden Hotel and "China Hotel, A Marriott Hotel" in Guangzhou, for a total of RMB 3.437 billion.
The company has completed the equity transfer and is about to issue new shares, according to LN Holdings' annual report.
GuangZhiLv registered operating revenue of RMB 4.799 billion, up by 4.54%, and net profit of the unit climbed 17.51% YoY to RMB 61.61 million in 2016.
LN Garden Hotel, one of China's first five-star hotels, reported operating revenue of RMB 460 million, down by 1% YoY, while net profit grew 8.13% to RMB 46.68 million.
China Hotel Guangzhou posted operating revenue of RMB 274 million, down by 9.58%, and net profit dropped 16.14% YoY to RMB 7.49 million during the year, according to the unaudited data from LN Holdings' annual report.
The financial results of the three newly acquired companies' performance have not been consolidated into LN Holdings' 2016 earnings results. (Translated by Jerry)