Ctrip, the world's second biggest online travel company by market value, enlisted female executives including its CEO Ms. Jane Sun to help propel the Chinese travel powerhouse's global expansion, as well as implement some of China's women-friendly employment policies, reported Bloomberg News.
Jane is betting to make the China-focused travel booking giant better known in the global market as she was instrumental in orchestrating Ctrip's largest-ever acquisition of Skyscanner for USD 1.7 billion. Jane plans to integrate the UK-based metasearch engine with Ctrip's site "by the first part of this year."
While online booking accounts for just 10% of China's travel market, almost 80% of all internet travel transactions lead back to Ctrip, according to data from Bloomberg Intelligence.
China is set to be the world's largest source of international travelers, sending as many as 200 million people abroad each year.
"Chinese tourists are very affluent. The most expensive tour we have on a per-person per-tour level is USD 200,000," the 48-year-old CEO said. "It took us 17 seconds to sell out. So that tells you how strong the buying power is."
Ctrip is around 10% owned by international rival Priceline Group. The company is anticipated to report its first annual loss since floatation on Nasdaq in 2003 due to costs related to its acquisition of domestic counterpart Qunar.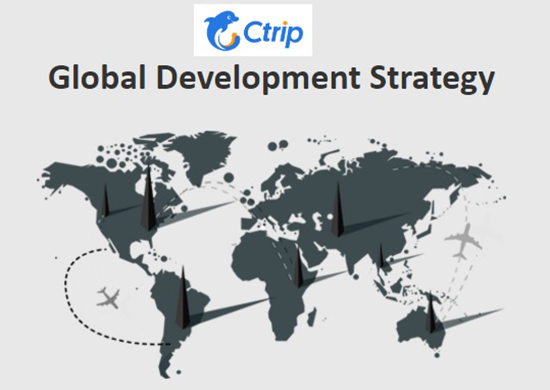 Jane has played a pivotal role in navigating Ctrip as CFO and co-president before becoming the company's CEO last November. Last year the company invested in India's online travel site MakeMyTrip with USD 180 million. It entered into the cruise market in 2014 by buying its own cruise liner.
With these deals, Jane wants to triple the company's market value by 2020 to match Priceline's USD 75 billion worth. She expects Ctrip to generate up to RMB 2 trillion (USD 291 billion) GMV by 2018.
While Jane describes Priceline and Ctrip as "very good partners," sharing resources such as hotel inventory, they also remain competitors. Chinese travel is getting tougher with e-commerce giant Alibaba setting up its own travel unit, and group-deal platform Meituan-Dianping, backed by WeChat-operator Tencent Holdings, is also getting into the sector.
"The beauty of Meituan is it's a high-frequency app that people click on every day for daily deals," said HSBC analyst Tsang. "The amount of booking nights Meituan is doing is huge."
Ctrip's answer is to expand into rural China. In 2016 it acquired Traveling Bestone, a chain of 5,000 agencies in lower-tier cities. It also intends to market its brand to Asian other Asian markets such as South Korea while turning Skyscanner from a price-comparison website to a full travel platform.
Jane said that she didn't plan to make another investment on Skyscanner's scale in the next two years.
Skyscanner, which checks other websites to show users the cheapest travel options, will operate independently but have its search engine intertwined with Ctrip's booking services, starting with flights and train rides and eventually hotel rooms. She's already prepping her troops for a larger stage, telling executives to run presentations in English.
Combined with this is a push to keep females in the workforce, something she said will be key to success. While Mao Zedong once said that women hold up half the sky, just 1.4% of Chinese-based listed companies today have a female CEO or its equivalent, according to data compiled by Bloomberg. In contrast, Ctrip's heads of strategy, finance, investor relations and operations are all women.
"As a female executive you really feel a lot of responsibility," Jane Sun says from a desk that overlooks the very Shanghai airport from which she first left the country in 1989. "When much is given, much is expected."
Read original article