1. The future of mobile
Chinese consumers are on smartphones at least two hours a day, Internet users in China reached 668 million in June 2015 and 549 million of those users, almost 90%, accessed the Internet on a mobile device.
In other words, the number of Internet users in China is more than twice the population of the US and almost the population of Europe, and most of those individuals are walking around with a smartphone.
But, this has barely started: the total number of Internet users represents less than half of China's population of over 1.3 billion.
2. The future of social
WeChat had 768 million daily users in 2016. That is 35% year-on-year growth. 50% of WeChat users are on the App for 90 minutes a day and typically send around 80 messages.
WeChat enables businesses to register as an Official Account. Followers who scan the QR code (Quick Response Code) of the business, can then "follow" the business through the Official Account without the need to sign-up through yet another registration form.
A WeChat Official Account also allows a business to perform outbound marketing to its followers, making WeChat a CRM platform that controls the intermediation between businesses and consumers through owning and managing user profiles.
3. The future of ecommerce
About half of all e-commerce in China happens on mobile compared to just over a fifth in the US and around a third in the UK.
The e-commerce paradigm has shifted to brands and platforms that offer a complete brand experience, integrating experiences across all touch-points and channels to create a seamless and immersive experience, leveraging VR and 3D imaging along the entire consumer journey.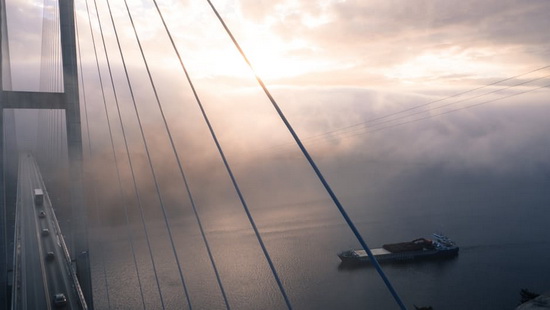 4. The future of payment
WeChat supports payment and money transfer, which allows their users to perform peer-to-peer transfer and electronic bill payment.
With WeChat Pay plus an Official Account, a business can accept payment from a customer through the use of a QR code.
This powerful model enables small retailers or street vendors to use WeChat QR code reader on their mobile phones, instead of a dedicated Point of Sale terminal.
5. The future of travel
Chinese travelers are rapidly shifting towards long-haul travel, higher cost accommodation and upscale shopping.
Nearly 92% of total Chinese outbound travel spending is received by major global cities.
Almost all Chinese travel brands, and indeed, Western travel brands with services to China already enable their customers to transact through WeChat; the user simply scans the brand's QR code and then follows the brand.
6. The future of competition

Writing about the IT business of the late 1990s, Brown and Eisenhardt argued that – to succeed – businesses had three principal vectors:
* Advantage can only be temporary.
* Strategy need to emergent and defy simple generalisations.
* Reinvention is the heart of all of a company's activities.
7. Future of entrepreneurship
Alibaba, founded by Jack Ma, dominates e-commerce and electronic payments in China. Pony Ma's Tencent dominates messaging (WeChat). Robin Li's Baidu search engine accounts for over 60% of Chinese search activity.
These individuals have built up these huge businesses through the power of their personality in a viciously competitive environment.
Conclusions
China, therefore, gives us a glimpse into the future with its diverse strategies, reiteration and reinvention, a balance between systems, rules and chaos, and a mindset against being locked into outdated competitive models.
Read original article