Mobile plays a vital role in the process of travel search and, increasingly, booking. But it's getting more complicated for marketers.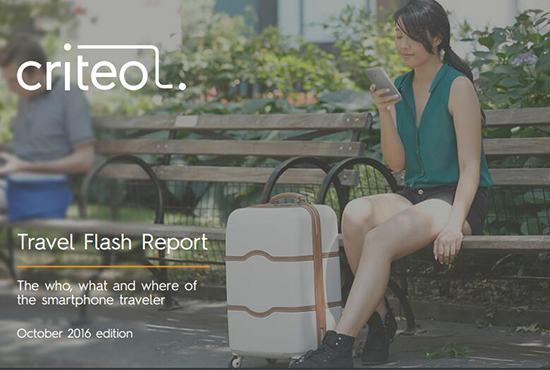 Mobile strategies that really fly
People aren't simply booking online anymore – they're browsing on a tablet, researching on desktop before finally booking on a mobile.
In fact, almost one-third of online travel bookings worldwide now take place on a mobile device, with millennials the biggest shoppers of travel on mobile.
In order to create and maintain a consistent and seamless brand experience, marketers need to engage with consumers every single step of the way, irrespective of the device being used.
Setting the scene for an "appy holiday"
Over the past two years, companies that invested in their apps saw constant growth in bookings from 12% to now over half of all mobile purchases.
For one-night stays, in particular, apps have a clear lead over other devices or platforms, with nearly three in four app bookings made for one-night stays.
The most effective travel mobile strategies encourage app installs with services that really make a difference:
* Personalising recommendations based on searches, selection criteria, past travels and wish lists
* Sending up-to-date, useful and non-intrusive notifications (e.g. check-in reminders, traffic, delays, alternatives, cancellation, nearby offers)
* Offering better deals on your app to temporarily capture downloads and bookings, but be consistent to sustain them
* Enabling one-click bookings with intelligent auto-fill of personal details (while highlighting payment security).
Last-minute and on-the-road reservations
There's a real opportunity here for marketers to target those last minute travelers:
* Make nearby and short-term offers highly visible throughout the browsing, selection and booking process
* Make the most of each visit with personalised offers and recommendations tailored to the user context
* Accurately measure online activity and use cross-device intent mapping to optimise impact across all channels.
Read original article