By Ritesh Gupta, ChinaTravelNews – How is the current crop of online travel companies in China trying to unlock additional profitability? How can the huge volume of traffic be better monetized by OTAs? Are all transactions 100% digital?

These and many more questions are all enticing when one interacts with a senior executive from a major Chinese online travel company.

Being in command

As one of the front-runners, online leisure travel company Tuniu is progressing proficiently on many counts, says CFO of Tuniu, Conor Yang.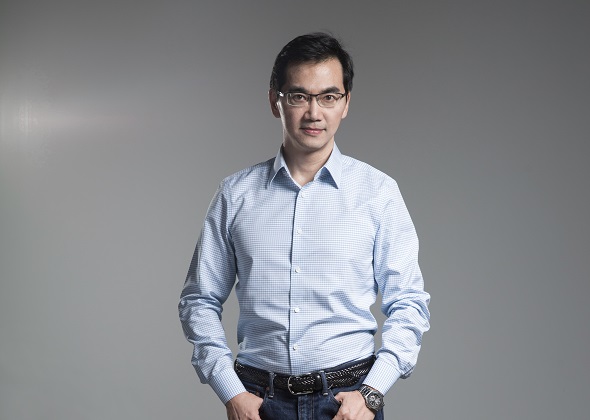 Conor Yang, CFO of Tuniu
To start off, Tuniu believes that its product strategy, which is now looking beyond the packaged tour business, stands out. In its core packages business, the company believes it has a competitive edge – selection of an itinerary, pricing, and accountability for a customer's journey is its forte. Unlike recent complaints against OTAs pertaining to customer service or even adopting counterfeit policies on suppliers' products such as denying refund on airline ticket, Tuniu says its audience has been providing "highly satisfied feedback".

From a business performance perspective, the company underlines that it is currently exceeding the growth rate of other OTAs in this category. For Q3, net revenues were RMB 3 billion, representing 127.5% year-over-year growth.

Importantly, in order to monetize the digital traffic on its platforms as well as meet the requirements of its users, the company is also offering air tickets, hotel bookings, car rental, bus ticketing etc. This relatively new initiative isn't contributing in a big way yet, as 70% of GMV is via organized tour packages and 30% GMV is from self-guided tours. Last month, the company stated that it will introduce an open platform for air tickets that will pave way for 3rd party intermediaries to offer air tickets on Tuniu's platform. Similarly, this year the team will expand its hotel offerings by setting up an open-platform model to step up its hotel coverage.

As Yang indicates, the company is set for a major leap, be it for the overall GMV, strengthening of the outbound product or the direct procurement strategy for pricing competitiveness.

Battling out the outbound segment

One of the common areas of battles among OTAs is the outbound segment.

Referring to Tuniu's plans, Yang mentioned that the company is eyeing a stronger presence in 15-20 countries in 2016. This would be an extension of what the company has been trying to attempt in the domestic market, for instance, taking care of non-availability of air tickets. Over the years, the focus has been on establishing resources to better connect 240 departure cities to 150 destination countries.

"Our strategic alliance with HNA (Tuniu recently completed US$500 million investment from HNA Tourism) would ensure we would overcome hurdles related to air ticketing during the peak season," shared Yang. "HNA offers us access to inventory of several carriers, including Grand China Airlines, Hainan Airlines, Tianjin Airlines, Lucky Air, West Air etc. Also, the group operates hotels, and has plans for "attraction" resorts. So, with strengthening of our capabilities here, we can target suppliers from the overseas markets."

After working out plans for connectivity to overseas destinations, now the plan is to ensure the ties with local suppliers located in these countries, be it for hotels, distributors or wholesalers, become stronger. "In 2015, Tuniu didn't have a team outside China. But this move (expansion of the team in overseas destinations) is going to result in the best travel product for outbound travellers from China," said Yang, who mentioned that emphasis would be dealing with hotels directly in order to be more efficient, and ensuring margins are relatively higher. Yang added that the company soon will participate at a major industry event, ITB Berlin, in order to meet potential suppliers from across the globe. "ITB fits in well with our direct procurement strategy, as it would result in awareness about our plans and would help us in meeting right partners."

Sustaining growth momentum

The last couple of years have seen massive growth in Tuniu's mobile traffic as well as transactions done via mobile site and apps. This is getting reflected in the financial performance, too.

"Tuniu's online financial services closely complement our core leisure travel business. We currently offer a range of financial products and services to both our customers and our suppliers," shared Yang. These financial services are designed to systematically support the overall development of the leisure travel market in China by promoting users to travel and supporting suppliers to grow. "Combining both our customer and supplier-related financial services, total transaction volume maintained at over 200% quarter-on-quarter growth rate during the last three quarters with monthly transaction volume reaching over RMB 1 billion in October 2015," he shared.

Yang added that the travel e-commerce category is still miniscule, accounting for 10-12% of the total industry.

Tuniu asserts that it has a significant market share in the online leisure travel market. During the past few quarters, Tuniu has aggressively grown its market share figures. Based on the latest figures from third-party research firm Analysys for the fourth quarter of 2015, Tuniu's market share in the online leisure travel market was 26.2%, the highest within the industry, stated the company.

Key performance areas:

1. Healthy digital mix: Tuniu only sells via digital channels.

Tuniu is rapidly increasing its presence into lower tiered cities by establishing regional centers. These centers serve as hubs for customer acquisition and product localization. In terms of revenue contribution, the impact of these regional centers is increasingly apparent. "During Q3, the 58 regional centers that we opened in 2014 contributed to 17% of our total GMV, this is up from 6% during the third quarter of 2014. Also, GMV contribution from lower tiered cities surpassed the contribution from first tier cities for the first time during the Q3 last year, reflecting the success of our focus on lower tiered cities," shared Yang.

In early 2014, the contribution of mobile traffic and also the number of transactions was hovering around 20%. But in a span of two years, this figure has shot up to 70%, and the rest of transactions are from PC. "With the rise in share of mobile bookings, our conversion rate has also gone up from 1% to 2% in the last couple of years. But the 30% share of transactions coming via PCs are vital, too, as there is lot of cross-device shopping, especially considering the amount of information that is associated with packages. So PC remains an important channel." He added that it's not easy for a customer to browse information related to packages on mobile, but that's where Tuniu believes it has managed to step up its expertise in terms of the conversion rate.

2. Direct procurement: Tuniu's direct procurement products rose to 25% of total gross merchandise value at the end of second quarter, 2015. This figure touched 30% at the end of Q3, according to Yang. "We work with wholesalers as well as create our own packages (tie up with airlines, source products and set up itineraries in conjunction with local tour operators etc.)," shared Yang. "We generate 100% GMV online. We follow the merchant model, in case a customer has any issue, we are responsible and resolve the same," he added. The company has also improved its N-Booking system, an Internet and mobile supply management system, with English language support, better interface etc. for its suppliers.

In all, Tuniu has over 1,450,000 stock keeping units of packaged tours, covering over 150 countries.

3. Growth beyond 1st tier-cities: During the August-October 2015 period, geographically, lower tiered cities contributed more than 50% of GMV. "During Q3, lower tiered cities contributed more than 50% of our GMV," said Yang. "Organized tour packages are quite popular among travellers, and this includes ones from second-, third-, and fourth-tier cities," shared Yang.

4. Capitalising on demand: Referring to the recent tie-up with HNA, Yang underlined that as long as demand is there, one can work out a new revenue generation opportunity. "We can always avail charter flights or open new routes via our partnership with the likes of HNA. Air ticketing can be a bottleneck for outbound travel, but once we overcome such issues, we can always look at new destinations – say Tahiti." As for destination breakdown, Yang mentioned that, going by the overall contribution of Chinese travelling outside their country, the GMV of such products is 65-70%.