China's hotels showed signs of recovery in occupancy rates in 2015,and demand for hotel accommodation will find support from tourism development in the next few years, Savills China reported in its China Hotel Market Report released on January 6.
The report indicated that five-star hotels in first-tier cities have consistently outperformed five-star hotels in lower tier cities. The average RevPAR in 2015 reached RMB538, or RMB562.2 after seasonality adjustment. Room revenues of five-star hotels in first tier cities have rallied 16% since bottoming out in the first quarter of 2013. However, room revenues for five-star hotels in second- and third-tier cities continued to slide in the same period.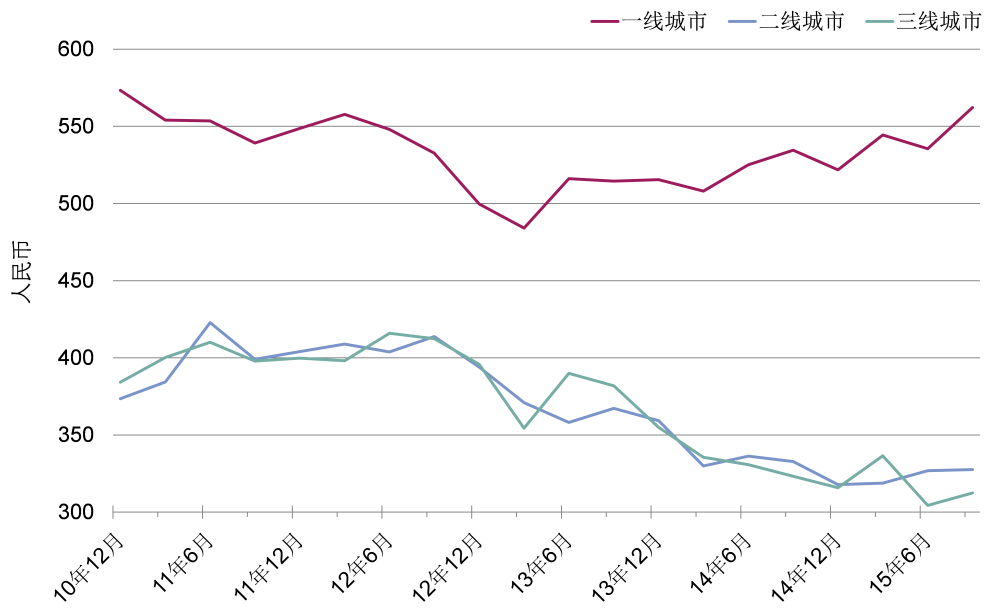 Red: first-tier city hotels, Blue: second-tier city hotels, Green: third-tier city hotels
Hotels in second-tier cities saw average occupancy plummeted from 60% in 2011 to 55% in the third quarter of 2015 due to weakening demand and oversupply. The average room price (ARP) for hotels in second-tier cities fell from RMB650 in late 2012 to RMB580 in Q3 2015. The hotels' RevPAR also dropped from RMB400 to RMB330 in the same period.
"China's economy has been slowing down in recent years and oversupply in the hotel industry has created challenges for hotels especially in the second- and third-tier cities. There have been reports in recent months that some luxury hotel projects in lower tier cities have been stopped for lack of development funds. That is why it is imperative to conduct thorough feasibility studies to lower risks for future investment and operations," Savills China hotel department's assistant director Peichun Chen said.
While China's hotel market still faces a challenging future and oversupply has made it difficult for hoteliers to maintain healthy occupancy, hotels in first-tier cities have steady demand through corporate clients and MICE groups and they have been able to enjoy stable performance due to prudent increase in supply in recent years. The market in China's first tier cities also will likely match those in international cities in the next few years.(Translation by David)