Meituan-Dianping has quietly launched air ticketing service online to add to the earlier release of hotel booking functions. This has led some industry observers to speculate that Meituan-Dianping will be the third pillar in a new tourism triumvirate next to giants Ctrip and Alitrip.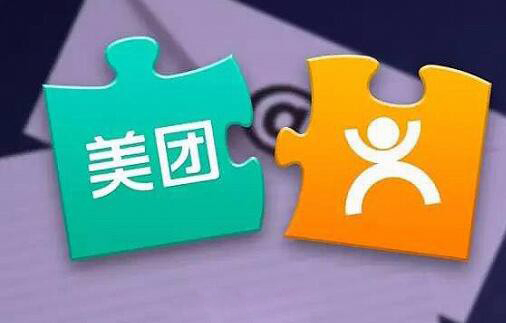 Meituan-Dianping are quietly rising to strike a blow at top dog Ctrip
The air ticket booking function is listed on the popular channels column of the latest version of Meituan-Dianping's app. The function is relatively simple for now, with no display of price trends, seat positions or flight status. Yongjian Zhong, strategic partnerships director of Meituan-Dianping's hotel and tourism operations, said the air ticketing function is still being tested, and is accessible only by users in certain cities.
Before merging with Dianping, Meituan had acquired OTA Kuxun in August this year. Kuxun is a specialist travel site for vertical searches and booking. It offers searches, price comparison and booking for domestic and international air tickets and hotels.
Last Friday, Meituan-Dianping announced it was investing in PMS BeyondHost. The move underscores Meituan-Dianping's strategy to accelerate its penetration in the hotel industry and make a more visible footprint in leisure tourism. It is evident on the interface of Meituan-Dianping's website that hotels, short-haul trips and tourism are placed in key positions.
As Meituan-Dianping ventures beyond hotel group buy and is expanding its market share in hotel booking, its competition with top OTA Ctrip becomes more direct. "In July, regular hotel bookings constituted 30% of Meituan's hotel sales and 70% was group buy, mainly from local users. Our goal is to get half-half between regular bookings and group buy this year," Mr. Zhong said. Travel consultant Ctnn's president Changren Wei said that Meituan-Dianping will compete more directly with Ctrip in the future. "Meituan-Dianping will be able to do everything that Ctrip is doing now, such as Ctrip's core service front desk cash payment," he said.
Ctnn's data show that Meituan's market share in online hotel booking was the third largest in 2014, and the market share of Kuxun that it acquired ranked ninth. In the first half of this year before its merger with Dianping, Meituan turned over RMB5.3 billion in hotel bookings and RMB1.8 billion in travel bookings. Its annual turnover is forecast to reach RMB5.1 billion this year.
Considered a dark horse in the hotel booking previously, Meituan-Dianping fearlessly engaged major OTA Qunar in bitter battles. On the other hand, Ctrip has been pulling out all the stops to block the advance of Alitrip. One industry observer pointed out that these are the standard tactics the Ctrip coalition adopts to tackle components, as seen in Qunar poaching users and Ctrip's all-out war on rivals.
Given Ctrip strategy, could Alitrip and Meituan-Dianping coexist with Ctrip as a new triumvirate? Ctnn's Mr. Wei thinks that Alitrip and Meituan-Dianping will definitely encroach on Ctrip in the vacation travel segment, either in an all-out or a localized scale. "However it's hard to say yet when the impact of their attack will become as devastating as Qunar's in the past, though it's highly possible given the trends," he said.
Their rivalry is also a battle between Baidu, Alibaba and Tencent, the respective backers of the three players. Ctrip stands with Baidu after their recent share swap that gave Ctrip control of Baidu's Qunar shares. Though Ctrip's CEO James Liang recently said Ctrip will partner with Tencent and Alibaba's Alipay, these partnerships won't be as strong as its partnership with Baidu.(Translation by David)