Chinese P2P car rental and sharing platform Atzuche announced it received RMB300 million (approx: US$46.9 million) in a B Series financing from a group of investors including China Pacific Insurance (CPIC), Ivy Capital, Hearst Ventures, Matrix Partners China and Ce Yuan Ventures.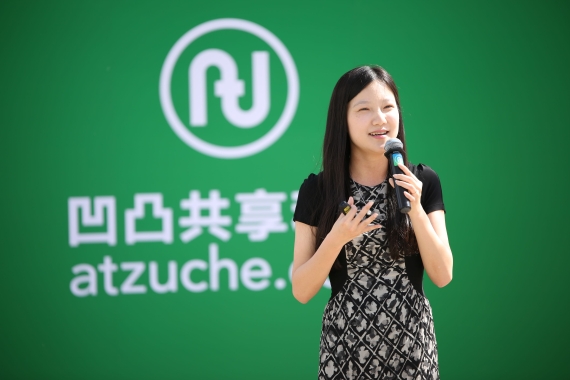 Atzuche's cofounder and CEO Weiyu Chen
Atzuche's cofounder and president Wenjian Zhang said the company will foster closer cooperation with CPIC on operations and products, and will jointly launch innovative insurance offerings for P2P car rental. He said this latest financing will be used to develop the platform's user experience and its overall strategy for future market expansion.
Atzuche was set up in 2013 and went online in May 2014.Car owners can use the platform to rent out their cars to other drivers when unused, and car renters can access vehicles in better conditions for rental.
Currently, Atzuche has over 100,000 listed vehicles servicing a network of 12 cities including Beijing, Shanghai and Guangzhou. With the P2P model, car owners and renters can meet to communicate and interact, which adds an especially strong social aspect to the platform and makes car rental increasingly a consumer experience with an element of socializing.
Atzuche's cofounder and CEO Weiyu Chen said offline service is paramount in this experiential-style era, and users choose platforms based on experience rather than only cheap prices and cash-back offers. Atzuche will continue to focus on its core operations to strengthen user retention of its P2P car rental and extend the company's current span. She said Atzuche has already shored up its operation against competition and will take on competition and cooperation as opportunities present themselves.
The P2P car rental segment has changed the nature of car rental from merely another transportation option to customer experiences. Atzuche's platform has drawn on demand from novel areas such as for dating, test driving, self-drive holidays and corporate limousine services to boost its growth. (Translation by David)