One of China's major airlines, China Eastern, is targeting the UK market with a new campaign showcasing its daily direct flights from Heathrow to Shanghai and its luxurious business class offering. The extensive multi-format campaign sees China Eastern star on London's taxis, outdoor ads in Canary Wharf and digital billboards in the world-famous Harrods department store.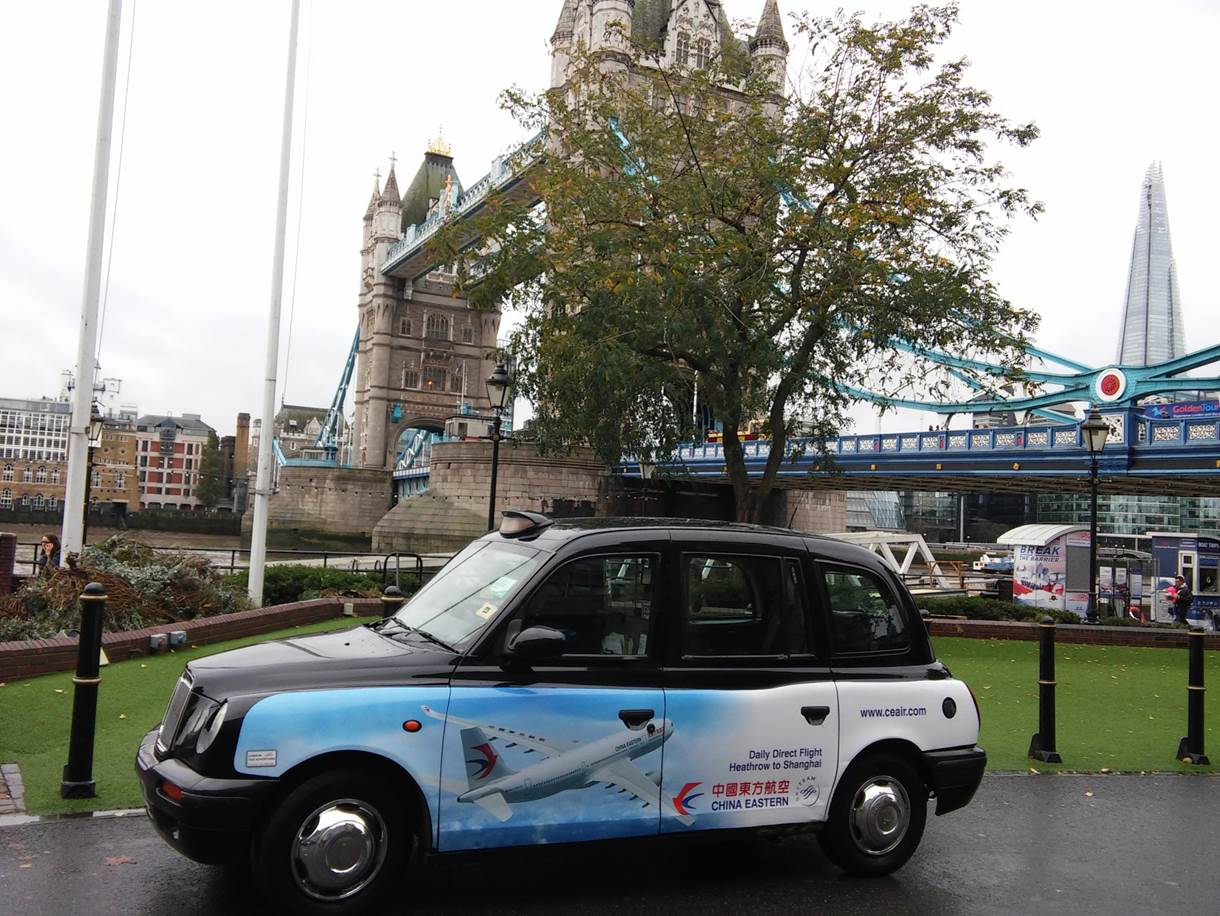 China Eastern Airlines is using London's iconic taxis to advertise its China-UK service
The campaign has been coordinated by Media Agency Group, the independent media planning and buying specialist based at MediaCityUK. Combining traditional transport and out of home ads with digital creative, the campaign provides China Eastern with a stand-out presence in some of the busiest areas of the capital.
The taxi advertisements will be on show around much of central London, with superside ads showcasing the airline on the streets of the city. Meanwhile, out of home formats in Canary Wharf and Harrods will help China Eastern reach potential future business flyers.
Based in Shanghai, China Eastern Airlines Corporation Limited is one of the three major airlines serving mainland China, flying a fleet of more than 430 long-haul and short-haul aircraft. The airline flies nearly 80 million passengers each year, with flights from Shanghai to 1000 cities in 187 countries.
Managing Director of Media Agency Group, John Kehoe, made the following statement on the campaign:
"Media Agency Group is thrilled to be bringing China Eastern to the UK across a range of exciting advertising formats as part of this targeted multi-format campaign. The airline will have a strong presence in London this winter and we're all very confident that this strategic campaign will yield some impressive results. We look forward to working together again in the future."