6renyou, an online travel startup offering customized travel for middle-class clients, announced that it received US$10 million in a recent round of funding. Founder and CEO Jianqiang Gu projects that the company will break even by the beginning of next year and will achieve RMB200 million in total annual sales.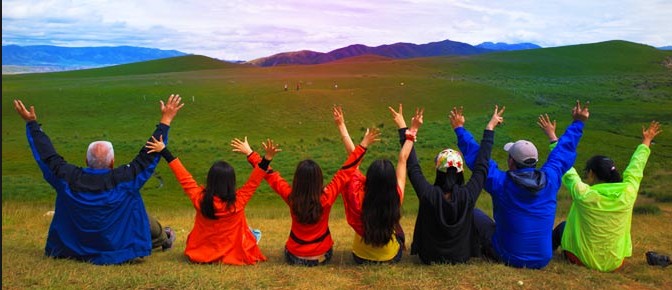 6renyou went online in June 2013 and received a multi-million US dollar angel investment from K2 Ventures and TXD Ventures the following month. It also received US$10 million from China Growth Capital in its A round funding in July 2014.
Mr. Gu said the funds from the latest round of financing will mainly be used to develop mobile apps and put together an expert service team. They also plan to have another financing round next year.
"Our company offers customized travel, a new travel solution that is somewhere in between tour travel and DIY travel and targets middle-class clientele," he said. "6renyou adopts a C2B business model. Users send us their requirements via our website or Wechat corporate service account and we respond with a customized travel proposal and booking suggestions".
Mr Gu said: "6renyou mainly offers individualized outbound travel solutions for people traveling with families and friends. Besides an itinerary and customized service, our platform also offers one-on-one travel butler service, offering travel consultation to ensure good experience for our clients throughout their journey." 6renyou has apparently integrated with suppliers at various destinations to simplify the service hierarchy.
However, 6renyou's positioning and business model limit the growth of its customer base in the early stage of its business. "Currently we have around 200,000 users that we mainly get customers through Wechat and SNS, with around 10% order conversion," he said.
At this stage, 6renyou conducts over a hundred tours every month and has RMB3 million in monthly turnover.(Translation by David)