Ctrip is said to be considering integrating its new leisure travel business unit with Tuniu and may even list it as an independent entity.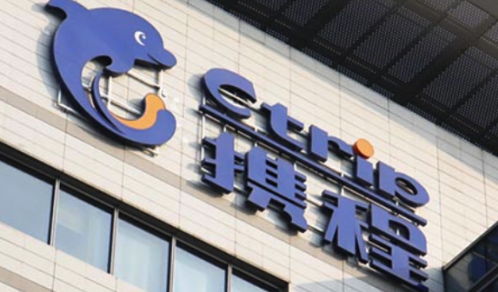 ​
China's largest OTA Ctrip is ready to enter the leisure travel segment
Ctrip restructured its resort operations on November 16, consolidating the three business units of integrated tour operation, independent tours with airfare and accommodation and cruises into a single business unit of leisure travel, along with corresponding changes in the management structure. An industry observer speculated that the new business unit would likely be separated to be listed as an independent entity in 2016.
When announcing the change in business units and personnel, Ctrip's tourism business CEO Tao Yang said the company would announce a new development plan before the end of the year.
After its major share swap with Baidu to gain control of its biggest rival Qunar, Ctrip is aiming to leverage capital investments to gain dominance of the leisure travel segment as well.
Ctrip just reported RMB593 million (approx: US$93 million) in revenues from tour operation in its Q3 2015 fiscal report, showing 66% gain y-o-y and 80% growth q-o-q. On the other hand, Tuniu made a much more substantial RMB1.47 billion in revenues from tour operation in the second quarter of 2015 alone, and tours make up 96% of its total revenues.
Ctrip gaining control of Tuniu and integrating its own leisure travel operations with Tuniu would give itself a huge boost in developing the booming leisure travel segment, as operating easily standardized tour products is a convenient way to break into the leisure travel segment by an OTA.
OTA 6renyou's CEO Jianqiang Gu said that although Ctrip has already secured the air ticket and hotel segments with its Qunar acquisition, it will still have to compete for the vital leisure travel segment. Ctrip and Qunar won't let Tuniu and LY.com gain too much market shares, and so the major OTA will encroach on the leisure travel segment by offering products such as outbound tours or destinations tourism products. This is why Tuniu, with its advantage as a pioneer in tour operation, fits into Ctrip's game plan.
JD.com invested US$500 million in Tuniu in May this year to become the latter's largest shareholder. JD.com is keen to leverage Tuniu to expand into online travel operations and thus it's unclear whether JD.com will allow Ctrip to pocket Tuniu.
However, Ctrip and JD.com each has one seat on Tuniu's board of directors. JD.com as Tuniu's largest single shareholder holds merely 6.4% equity. Meanwhile major VC Sequoia Capital also holds a seat on Tuniu's board and invested US$40 million in the beginning of the year to gain 3300,000 shares of Tuniu. Ctrip and Sequoia Capital have close investment ties and they could effectively undermine JD.com's ability to resist a joint takeover of Tuniu.
Ctrip made a strategic investment of over US$200 million in LY.com in April 2014 and became the latter's second largest shareholder with roughly 30% equity. If Ctrip now acquires Tuniu to form and list a JV together, it would be extremely detrimental to Tuniu's competitor LY.com's market position.
Actually, LY.com has long plotted to go public, and its CEO Zhixiang Wu said LY.com's management still held the majority vote in the company after receiving a RMB6 billion investment led by Wanda Group in July this year. "Wanda Group has become our largest shareholder while LY.com employees are the second largest shareholder with 20% holding. However, LY.com employees still hold the most voting shares because Wanda Group has entrusted a portion of its share voting rights to the LY.com team," he said.
Currently, the dust has settled in the air ticket and hotel segments of China's online travel industry after the Ctrip-Qunar merger. Now the battle will turn to the leisure travel segment. As all players are turning up the heat with appeals and offers, the level of intrigue in the leisure travel segment is sure to rise with the outcome is far from certain at this point.(Translation by David)