Shanghai-based Yuyuan Tourist Mart announced that it will wholly acquire Hokkaido ski resort Hoshino Resorts Tomamu for 18.358 billion yen.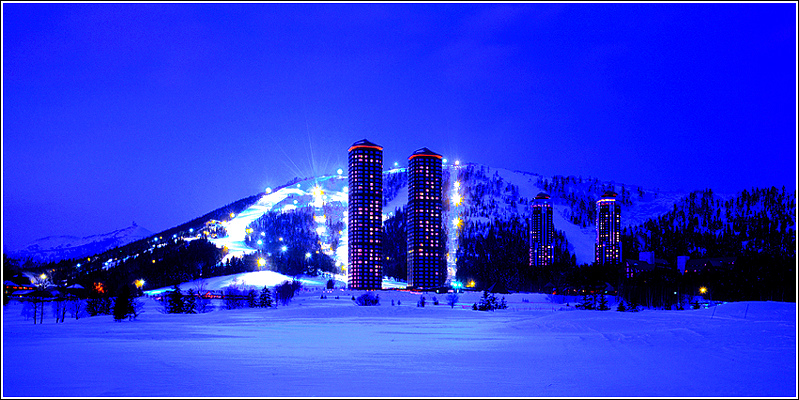 Tomamu Ski Resort
Hoshino Resorts Tomamu manages the resort as well as owns 3.35 million square meters of the resort's land area, equivalent to a 61.1% interest, and 67,259 square meters of the resort's properties, equivalent to a 36.3% interest. The resort comprises 757-room hotel, 25 ski slopes (with the longest measuring 4,200 meters) and an 18-hole golf course.
Established in 2004, Hoshino Resorts Tomamu has used various means to broaden its customer base and improve its operational efficiency to achieve sustained corporate performance. Capitalizing on the growing popularity of Hokkaido among domestic and international travelers, the company has increased investment since 2012 to develop facilities such as a scenic observation deck and renovate its hotel that resulted in rapid growth in its occupancy and room rates. In the past five years, it enjoyed compounded growth of 10% in income and compounded growth of 43% in annual EBITDA In 2014, it recorded 6.137 billion yen in annual revenue and 701 million yen in net profit.
Yuyuan Tourist Mart said both the resort and the company are in tourism real-estate sector with own properties and are both dedicated to vigorously developing the leisure tourism segment. Besides its hotel, the resort is also generating considerable income from its restaurants, ski slopes, outdoor sports and sightseeing. The synergy of its business mix makes for a great match for Yuyuan Tourist Mart's strategy in leisure and cultural tourism development.
(Translation by David)