The Wall Street Journal reported that Tencent would soon complete its investment of US$1 billion in the newly merged Meituan-Dianping. The new company's is valued at US$20 billion.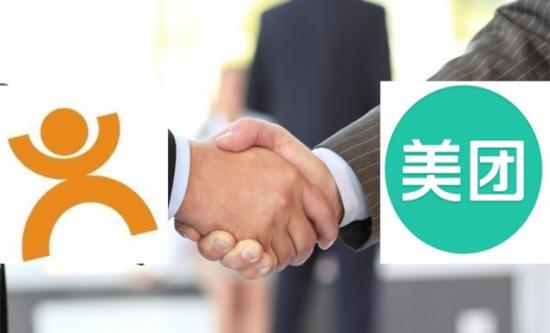 Dianping and Meituan's epic merger also involves backers Tencent and Alibaba
China's largest group-buy site Meituan and the biggest ratings site Dianping announced last month they were merging to form Meituan-Dianping. A source has revealed that IT giant Tencent is the main investor in the latest funding round of Meituan-Dianping.
The source also said that Meituan-Dianping aims to raise up to US$3 billion in this first financing round after the merger. Back in September, China's largest taxi app Didi-Kuaidi raised US$3 billion in its first financing round after its merger, making its estimated value US$16 billion.
Tencent is already a Dianping shareholder and this billion-dollar investment will be the largest it has ever made in a startup. One industry observer said this investment is in line with Tencent's strategy to partner with other technology companies and leverage its QQ and Wechat social media applications to offer a broader service base. Over the past few years, Tencent has been increasing its investments in Chinese IT companies, such as online shopping site JD.com and urban lifestyle site 58.com.
Many service-on-demand startups in China are still locked in a fierce price war using subsidies to woo customers. However, venture capitalists and other investors doubt if this model is sustainable.
They believe that forming partnerships with competitors is an important means to consolidate leadership and at the same time will help to lower costs.
One analyst said the latest financing raised by Meituan-Dianping's would help cement the company's leading market position, at the same time make things a lot harder for competitors such as Baidu's Nuomi.
A venture capitalist said that mergers are the new trend in China's online industry, citing the merger last month of China's largest OTAs Ctrip and Qunar as a prime example.
The Meituan-Dianping merger is also a partnership between IT giants Tencent and Alibaba, as Tencent is a major shareholder of Dianping while Meituan is backed by Alibaba. Similarly, Tencent-backed Didi Taxi and Alibaba-backed Kuaididache also merged in February.
China's three largest IT companies - Baidu, Alibaba and Tencent (BAT) - are actively investing in the O2O segment these days. Alibaba and Ant Financial announced US$1 billion investment in Koubei.com, and Baidu is entering the competition with US$3.2 billion earmarked for investment in the sector over the next three years.(Translation by David)