Alibaba's OTA Alitrip has announced it is forming a partnership with Sina Weibo's travelogue platform Travel Sina. The partnership will combine Alitrip's powerful platform with Weibo's content data.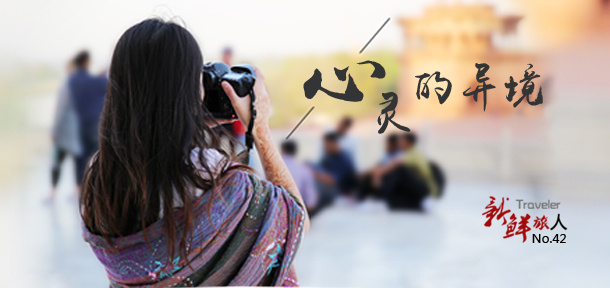 Sina Travel has 25,000 travel blogger and loads of content
They will forge highly interactive multi-level links from content to products to create a domestic tourism ecosystem. Both parties also unveiled a joint tourism product Qingtingke (meaning Dragonfly Guest) that will be launched on November 11.
Qingtingke leverages personal media or experts to provide customized itineraries to users. Using the sharing economy model, the company offers users individualized travel service that ultimately leads to transaction. Weibo and Sina Travel will be responsible for providing expert advice and content, and Alitrip will provide comprehensive service for Qingtingke, including a complete transaction loop and extending the service offline.
Alibaba building a travel ecosystem with subsidiaries
Alibaba has recently been making waves in the travel industry. Through its "Hotel of the Future" strategy, it is putting pressure on OTAs with upgraded hotel-booking experiences such as offering "stay first pay later" deals through its tie up with Sesame Credit to launch the "Sesame Credit Rating", which can be used to vet its users for clearance to use post-payment service jointly launched with its PMS partner Beijing Shiji Information Technology.
It followed this up by unveiling its "Attractions of the Future" plan to directly connect users with resources at China's most popular tourist attractions. Tourism products and services have been seamlessly joined together with Alitrip and Alipay as Alibaba creates the ideal tourism ecosystem.
Alitrip director Xiaohua Li said it has formed a dream team with Sesame Credit, Alipay, Ant Check Later and Aliyun and has already collected over 10 million tourism product and service information units while servicing 100 million trips and connecting 350 million active users to Alibaba's Taobao online shopping system over the past year.
Unleashing the power of Weibo and monetizing blog content
Sina Travel said it has already invested a total of RMB157 million of Weibo's advertising resources and payed out almost five million to its contributing writers to support its tourism themed personal media. Alibaba has also lent its support to the alliance by providing Alitrip coupons, product trials and endorsements and value-added service for members.
Weibo's CEO Gaofei Wang said Weibo and Sina Travel have already attracted 25,000 travel bloggers by now and they produce over 2,670,000 posts a day. This massive amount of travel-themed personal media has become a powerful force in the socialization of travel.
Weibo's strategic partnership with Alitrip will serve to integrate in-depth the distribution of online content and experience of offline service, as well as complement each other in the content and service ecosystems.(Translation by David)