UK-based theme park and attractions operator Merlin Entertainments Group will target education obsessed Chinese parents when it opens Shanghai Legoland Discovery Center in the Spring of 2016. Shanghai Legoland Discovery Center will be opened around the same time as Shanghai Disney Resort, at the Parkside Plaza just opposite Merlin Entertainments Group's Changfeng Ocean World.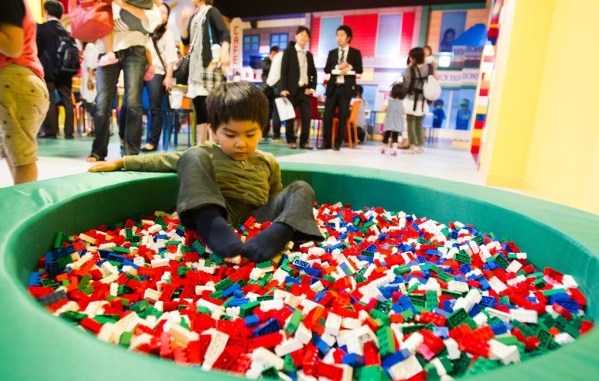 Future engineer? Legoland appeals to eduation obsessed Chinese parents
Merlin Entertainments Group was established in 1999 and currently is the second largest tourism company that operates iconic attractions such as Madame Tussauds Wax Museums and the London Eye.
Merlin Entertainments Group acquired Legoland, toy brand Lego's theme park, in 2005 and launched the indoor amusement center Legoland Discovery Center in 2007. Legoland Discovery Center specifically targets children from the ages of three to ten, with parental accompaniment a requirement for admission.
Currently under construction, the Shanghai Legoland Discovery Center will have 10 themed halls, including the Lego Factory Tour, Lego Master Builder Academy, Lego 4D Cinema and Duplo Village. The attrations of Shanghai Legoland Discovery Center will be 90% the same as other centers around the world, with the exception of a special Shanghai themed space – MiniLand. Miniland will have Shanghai's landmarks as well as an F1 racecourse built entirely with Lego.
Merlin Entertainments Group currently operates 13 Legoland Discovery Centers and six Legoland theme parks around the world. It plans to open three more Legolands in Dubai, Japan and Korea from 2016 to 2017. The Legoland and Legoland Discovery Center attractions will contribute nearly 30% of Merlin Entertainments Group's total revenue, which was US$1.933 billion in 2014.
Lower investment capital and risks for running a Legoland Discovery Center make it a much more economical business than Legoland. Even then, the investment of a Legoland is only one tenth of that of a Disneyland.
Second only in size to Walt Disney globally, Merlin Entertainments Group is seeking to expand its distribution in short-haul tourism projects via its Midway brand diversification strategy. It has almost 90 Midway attractions in 21 countries, including London Eye, Sea Life aquarium and Madame Tussauds.
Unlike at Disneylands where visitor tend to have single- or multi-day experiences, visitors at these Midway attractions that have lower admission charges typically only spend two to three hours. As for competition from Shanghai Disney Resort, Merlin Entertainments Group thinks that families will be happy to visit the Legoland Discovery Center too after they have visited Disney Resort in Shanghai.(Translation by David)